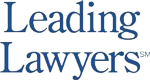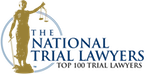 Personal Injury
Koester and Bradley Injury Lawyers focuses its practice an individuals that are victims of other people's negligence. This includes injuries or deaths from vehicle accidents as well as other acts of negligence such as medical professional liability, or other corporate liability.
Tom Koester and Ryan Bradley are consistently recognized by their peers and also clients based upon their high level of professionalism and consistently strong results. As your dedicated personal injury and accident attorneys we will always put your interest first and strive for the best possible settlement amounts.
Remember that our Champaign Urbana-based team of legal professionals can help figure out who is at fault after an accident even if you are unsure. It is always a good idea to reach out and have a free consultation.
Koester & Bradley Staff Live and Work in Central Illinois
The attorneys at Koester & Bradley, LLP live in Central Illinois, but practice both locally and nationally. Tom Koester and Ryan Bradley treat clients in Champaign County and beyond with the level of hometown service that they expect, coupled with the expertise and stature of a national law firm.
We want to keep you informed and educated about the legal process and help you protect your rights. Koester & Bradley, LLP focuses a great amount of our time posting updated information on our blogs and participating in speaking engagements in an effort to better educate the general public.
We handle a large variety of complex litigation from construction litigation to insurance litigation and bad faith cases. We are not a high-volume operation that treats its clients like numbers in hopes of a quick settlement. Unlike some firms, we do not believe in focusing all our efforts on advertising in hopes of creating referrals to to other attorneys. When you reach out to Koester & Bradley with your legal needs, you WILL speak to an attorney. Call us today and become a member of our family of clients.
We are Koester & Bradley, and no matter how complex or simple the case, we are here to help the injured in Champaign-Urbana and across Central Illinois. Motor Vehicle Accident Practice Areas
Due to Covid 19, there were fewer drivers on the road in 2020. Still, NHTSA estimates that 38,680 people died in motor vehicle traffic crashes. This is a staggering amount and the largest projected number of fatalities in over a decade. Over 23,000 of these deaths were from passenger vehicles like cars, but trucks, motorcycles, and ATV's also represented significant deaths. This represents an increase of about 7.2 percent as compared to the 36,096 fatalities reported in 2019.
The Central Illinois MVA lawyers at Koster & Bradley Injury Lawyers have knowledge settling and trying cases involving serious injuries and death regarding:
Injury Lawyers for All Vehicle Accident Injuries
Koester & Bradley handles all cases involving almost any kind of motor vehicle including:
Farm Equipment
ATV's
Boats and JetSkis
Heavy Machinery
Diverse Representation in Illinois Negligence Cases
The personal injury lawyers of Koester & Bradley, LLP have the compassion and experience to help you through serious personal injuries and hard times. A serious personal injury will affect your life forever. It is often life-altering, and sometimes it is worse; it is life-ending.
Koester & Bradley, LLP understands how deep the grief can be because we have been there with our clients before. Those who have been injured and families of the injured should be protected. Those responsible should be held accountable for their wrongs and their damages. This is how our justice system was initially imagined.
Personal Injury Cases Koester & Bradley Handles
At Koester & Bradley, LLP, our experienced Illinois and Champaign Urbana personal injury lawyers comprehend and are vastly experienced in the intricacies involved with personal injury cases and automobile accidents. Koester & Bradley understands the importance of fully developing and managing a case including developing evidence. We work with our clients to compile the necessary documentation, from medical bill and records, to photographs and video.
Additionally, due to the vast experience and connection that our Illinois injury lawyers have, we have the ability to consult with medical experts, engineering experts in trucking cases, and even governmental experts, as necessary, so that we can vigorously pursue your personal injury and medical malpractice claims.
Our Champaign personal injury lawyers have cases all across Illinois and are dedicated to recovering clients the most favorable recovery possible. Simply stated, our results speak for themselves.
While most of our cases are resolved through mediation, arbitration, or settlement, we treat each case as if it will go all the way to trial and are therefore totally committed to our clients. Additionally, since we generally take cases on a contingent fees basis, we do not receive compensation unless you recover for your injuries.
The injury and accident lawyers at Koester & Bradley know that an attorney must believe in the client's case and that is why hourly billing makes no sense for customers.
The personal injury attorneys at Koester & Bradley, LLP have represented numerous individuals and families in personal injury cases in Illinois and in particular Champaign Urbana. Our lawyers have the compassion and professional experience to handle these very sensitive cases. At Koester & Bradley, LLP, we treat you as a person and not just another case. This is a time when you need sound advice the most and that is exactly what we can provide.
Common Questions About Koester & Bradley, Injury Lawyers
Do I really need a Personal Injury Lawyer?
A personal injury lawyer is a legal professional who specializes in helping individuals who have been injured due to the negligence, recklessness, or intentional actions of others. These lawyers work to ensure that their clients receive compensation for their injuries, as well as reimbursement for medical expenses, lost wages, and any other financial burdens resulting from the accident. Their goal is to advocate for their clients and help them navigate the legal process to achieve a fair outcome.
In Illinois, our personal injury lawyers with years of experience are skilled in handling injury claims and providing guidance to their clients. They understand the complexities of the legal process and are dedicated to helping their clients recover and move forward with their lives after an injury.
When it comes to personal injury claims, having a personal injury lawyer by your side can make a significant difference. These lawyers have the expertise and knowledge to navigate the complexities of dealing with insurance companies. They are well-versed in the insurance laws and procedures specific to Illinois, ensuring that you receive the compensation you deserve. With their negotiation skills, they can advocate for your rights and help you achieve a favorable outcome in your personal injury case.
When individuals enlist the help of a personal injury lawyer, they greatly enhance their chances of receiving a higher compensation amount and avoid any potential mistakes that could harm their injury claim. These lawyers are well-versed in the legal process and can ensure that important deadlines, such as the statute of limitations, are not overlooked. They can also help navigate complex issues, such as filing a no-fault insurance claim, to ensure that individuals receive the compensation they deserve.
If you believe that your injury was caused by another person's actions or negligence call a local Illinois attorney to review your rights to compensation.
What Does Koester & Bradley Do?
Koester & Bradley, LLP has experience with a wide variety of injuries to the musculoskeletal system brain and central nervous system, paralysis, amputation, spinal injuries, severe burns and other catastrophic injuries. In such cases, monetary recovery is to compensate for past and future pain, suffering and disability, lost income, lost earnings potential, past and future medical bills and life care expenses. Additionally, in serious personal injury cases, punitive damages may be awarded which can add to the total recovery. Koester & Bradley excels at punitive damages cases.
I Don't Live in Champaign-Urbana, Can Koester & Bradley Still Help Me?
Koester & Bradley, LLP provides services primarily in Central Illinois. However, our associations with other personal injury law firms have allowed us to expand our services to other Midwestern states.
Our injury attorneys have achieved substantial recoveries both at trial and through settlement in such matters as:
Motor vehicle wrecks including ATVs & car accidents
Railroad crossing collisions
Defective roadway design or manufacture
Defective products such as valves, pharmaceuticals, farm equipment, motor vehicles, and ATVs
Medical negligence
Premises Liability
Slip and Fall
Birth Injury
Time is of the essence with all personal injury cases. Your rights can legally expire if action is not pursued quickly enough. It is important that you talk to a competent, experienced personal injury attorney without delay, so that you and your loved ones can receive the justice you deserve.
This is where Koester & Bradley comes in. Insurance companies will take advantage of the bereaved by making quick settlements. These settlements will fall far short of what the victims deserve. Insurance companies have no incentive to pay more for a claim than they have to.
Contact our personal injury lawyers today. Personal injury cases are handled on a contingent fee basis with the fee being a percentage of the recovery. If there is no recovery, there is no fee. Contact Koester & Bradley, LLP today online or by calling to see how we can help you.
Updated August 7, 2023
Client Reviews
Get in Touch
Fill out the contact form or call us at
(217) 337-1400
to schedule your free consultation.
Free Personal Injury Consultation

Contact Us Any Time

No Fee Unless You Recover on Personal Injury Cases