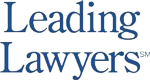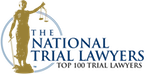 Defective Products
I Have Been Injured by a Defective Drug or Medical Device and I Saw a TV Ad, What Should I Do?
The first thing you should do is speak with a local Central Illinois attorney.
If you've been injured in a case that is – or may become – a mass tort, it's important to contact an attorney that is not only experienced in these types of cases, but also practices locally in the area where the consolidation has happened. This is particularly true for the Illinois consolidations.
Generally speaking, mass torts can easily be identified by the legal ads that run at all hours of the night regarding certain drugs and medical devices. If you see one of these ads and believe you are impacted by the subject matter discussed, it is wise to first contact a local attorney to assess your options. Don't trust the sleazy ads you see on television or the glossy materials you receive in the mail. Contact Koester & Bradley for honest, local Champaign-Urbana counsel.
Koester & Bradley has been actively involved in Mass Tort litigation for over 20 years and we are able to leverage our expertise and skill by collaborating with other law firms across the country. These alliances allow us to pursue claims against some of the largest corporations in the world from Johnson & Johnson to Syngenta. Our firm has played a major role in recent mass torts and we ensure our efforts are tightly focused on Central Illinois. We believe that we can serve our local clients far better in these cases rather than larger firms who serve primarily as marketing companies. Finally, at Koester & Bradley we want to provide our clients with all the tools that they need to understand the Mass Tort process. We are always willing to speak with anyone who is interested in learning more. Defective Medical Device Mass Torts
When medical devices fail, the world takes notice. Spurred on by the epic failure industry-wide of metal-on-metal hips, there have been many devices from the likes of Wright Medical, Johnson & Johnson and Stryker that have failed on a national level. Patients are faced with the choice of additional, painful revision surgeries to remove and replace the implanted device or the uncertainty of living with a defective device inside their bodies. In many cases the devices are actually toxic or corrosive and will continue to poison the patient until removal. Ryan Bradley has been handling these cases since the problems arose almost ten years ago and was on the cutting edge of the litigation filing suit as early as 2006.
The following medical devices are defective and the subject of Koester & Bradley investigation:
Defective Consumer Products Mass Torts
If you've faced significant financial loss or have been injured by a defective consumer product, it would be a smart decision to seek the advice of a local personal injury attorney in Central Illinois. Companies are responsible for ensuring that the products they sell are safe, well-marked, and well-designed. Companies who fail in this duty are negligent and liable under Federal Law and State Law. Koester & Bradley is a valuable resource for cases involving:
Defective Air Bags
Defecting Seatbelts
Defective Automobile Design
Volkswagen Car Efficiency Cheating
Agricultural Mass Torts
Farmers increasingly rely on large agricultural companies to supply the seed and materials to both local Illinois residents in Illinois and worldwide. These companies sometimes bet on the approval for certain genetically modified traits and lose. These failures to ensure approval can lead to massive damage to the farmer's property as well as his/her corn or soybean crop. We believe that companies need to be responsible for their actions and accordingly are pursuing Syngenta for the MIR 162 trait. Given the amazing characteristics of the dirt beneath our feed in Central Illinois, Agricultural Mass Torts have a special place in the hearts of Koester & Bradley. Ryan Bradley spends many days traveling across Central Illinois to meet with farmers and be the boots on the ground counseling them through litigation.
Presently, Koester & Bradley is speaking with many individuals in Central Illinois who have developed Parkinson's Disease from prolonged exposure to Paraquat Herbicide.
Client Reviews
Get in Touch
Fill out the contact form or call us at
(217) 337-1400
to schedule your free consultation.
Free Personal Injury Consultation

Contact Us Any Time

No Fee Unless You Recover on Personal Injury Cases