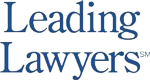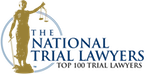 Common Injuries After a Car Accident
Koester & Bradley is the Most Established Accident and Injury Law Firm in Champaign-Urbana and Central Illinois
Koester & Bradley does not limit its practice to simple automobile accidents and car wrecks, and vehicle collisions. Nor does our auto accident attorney team limit our practice to Champaign County. We travel across all of Central Illinois visiting our clients at theirs homes if need be. I tis not uncommon for Ryan Bradley or Tom Koester to consult with clients in Danville Illinois and Springfield Illinois, at their homes, in the same day.
Injury Lawyers to Handle Every Type of Accident or Injury
We tackle almost every kind of vehicle accident case from bikes to ATVs, trucks to personal watercraft. Those accidents include drunk or hit and run drivers, uninsured or underinsured drivers, as well as accidents occurring from motor vehicle, SUV and semi-tractor trailer collisions and rollovers. Injuries suffered as a result of these types of accidents can be severe and life altering. You may have suffered head injuries, nerve damage or spinal cord injuries, broken or dislocated a bone or limb, or even lost the use of a limb. Our firm understands that your immediate goals after going through such trauma are to get your medical bills paid and covered, make sure you do not suffer financially through any lost wages, and make sure your insurance company will pay for future treatment relating to your injury. At Koester & Bradley, we have been the trusted attorneys for those injured in
Can I Recover for Injuries After a Automobile Accident if The Injuries Impact My Life?
Yes you can! Following a vehicle, automobile, or trucking accident, injuries to you or a loved one can be severe and complicated. Koester & Bradley strives to stay current in the treatment techniques necessary to recover from these injuries and provides many resources to our clients to help them make the correct treatment decisions with the assistance of their doctors. Ryan and Tom believe that to truly recover from an automobile accident, one must understand the dynamics of the injuries that they or a loved one sustained.
The short answer is because insurance companies, and their representatives, cannot be trusted because they do not work for you. If you have been injured in a car accident, the next step after filing a police report and seeking treatment is to file a claim with your insurance company along with the insurance carrier for the at-fault party. It is an insurance carrier's job to determine the value of your claim but they do not always have your best interests at heart.
Insurance companies have teams of lawyers and adjusters and their sole purpose is to deny a claim or settle the claim as quickly and as low value as possible. You can certainly try to take on these teams alone but they are aware that you have no idea what your legal rights are nor how much compensation is fair for your type of claim. They may fight you on how much medical care or how little medical care you have obtained or the timeframe in which you sought medical care. In other words, these teams are going to find any way to make this claim go away whether it is by an outright denial or paying as little as possible to settle the matter.
Experienced and Top Rated Central Illinois Injury Lawyers
An experienced attorney will support you during your medical treatment and zealously advocate your claim. The attorneys of Koester & Bradley, LLP are well aware that a motor vehicle accident can drastically change your life. Not only may you be recovering from serious, painful injuries but also struggling with financial debt due to high medical bills. You also may be unable to work as a result of your injuries or unable to contribute to your family's day-to-day household activities. Koester & Bradley, LLP can help ease these burdens.
Koester & Bradley, LLP is not a "settlement mill" law firm. We work hard for our clients to get them the best possible outcome whether we can settle out of court or whether we need to litigate your claim. Our skilled and compassionate attorneys will strive to ensure that you and your family are justly compensated and that the individual or individuals responsible for the auto accident and your injuries are held accountable. If you or a loved one has been injured in a car accident in Champaign or across Illinois please call 217-337-1400 to schedule a free consult. All personal injury cases are handled on a contingency fee basis which means if we cannot recover a settlement for you, then we do not receive a fee.
What are the Common Injuries After An Auto Accident?
How Do the Champaign-Urbana Accident Lawyers at Koester & Bradley Handley Your Case?
At Koester & Bradley, LLP we are Central Illinois accident lawyers in the purest sense. We try our cases and negotiate strategically. We do not simply try to settle claims with as little work as possible. Tom Koester and Ryan Bradley have successfully handled nearly every type of motor vehicle negligence case and recovered substantial amounts of money for victims and their families. When you decide to take your case seriously, whether your accident happens in Decatur or Danville, Champaign, or Springfield, schedule a consultation with Koester & Bradley. We treat each case as a distinct matter with distinct intricacies. Each case we undertake receives our personal attention and we both encourage and expect our clients to be part of the process.  We have been helping injured people and victims of negligence since 1895 and we know you will have many questions after an accident and we are here to help.
Can I Just Ask My Car Accident Lawyers Some Basic Questions?
At Koester & Bradley, the answer is yes.  During your free initial consultation, our experienced Champaign-Urbana car accident attorneys will discuss your situation and go over the options available to you. We will educate you on the process and keep you totally informed about the status of your case by using the best legal technology available today. You will become our partner in pursuing your case. We provide a holistic approach across all of our negligence practice areas and will assist you with the following as part of our representation:
Negotiating the payment of medical bills and reducing medical liens and subornation liens;
Assisting clients in applying for disability;
Working with healthcare providers and insurance companies to keep medical bills out of collections throughout the duration of the case.
Making sure that you are not being overcharged for your medical treatment.
Assisting you in understanding the insurance companies involved in the case, including protection you might have from your own policy.
Client Reviews
Get in Touch
Fill out the contact form or call us at
(217) 337-1400
to schedule your free consultation.
Free Personal Injury Consultation

Contact Us Any Time

No Fee Unless You Recover on Personal Injury Cases