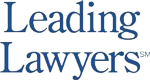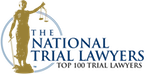 Dog Bites
The Champaign-Urbana personal injury attorneys at Koester & Bradley have experience in handling dog bite and attack cases across Illinois. With more and more individuals turning to dogs for companionship, the number of dog bite cases in the Champaign-Urbana area is on the rise. Our dog bite legal team at Koester & Bradley has also blames the high number of dog attacks on the fact that there are a number of large universities and educational institutions in the Central Illinois area from the University of Illinois, Eastern Illinois University, and Parkland College. Dogs are great, and at Koester & Bradley we love dogs, but many time unwitting owners are unaware of the safety hazards that can arise through canine ownership. Most dog breeds are excellent companions and assets to the community, but some breeds are known to be more dangerous than others.
Though the vast majority of these instances are not significant bites, some of these bite injuries result in lost time from work, clinical expenses, lost salaries, as well as pain and suffering. If you were bitten by someone else's pet dog in Illinois, you may be entitled to monetary settlement from the pet owner (or from his/her insurance provider) to pay you for expenses associated with your canine attack injury.
Dog Bites and Illinois Law
Pursuant to Section 16 of the Illinois Animal Control Act (510 ILCS 5), if a dog or other animal, without provocation, attacks, attempts to attack, or injures any person who is peaceably conducting himself or herself in any place where he or she may lawfully be, the owner of such dog or other animal is liable in civil damages to such person for the full amount of the injury proximately caused thereby.
Pursuant to 510 ILCS 5/2.16, an "owner" means any person having a right of property in an animal, or who keeps or harbors an animal, or who has it in his care, or acts as its custodian, or who knowingly permits a dog to remain on any premises occupied by him or her. "Owner" does not include a feral cat caretaker participating in a trap, spay/neuter, return or release program.
Therefore, in order to be successful in an Illinois dog bite litigation, an individual would need to prove that he/she was behaving peacefully in a location where he/she was legally allowed to be and was then attacked by a dog without provocation. Based upon the definition of "owner" defined in 510 ILCS 5/2.16, an individual injured in a dog attack could bring a lawsuit against a the individual or entity that was acting as the custodian of the dog at the time of the attack, e.g. a dog walker, a dog sitter, or even a dog kennel.
Proving Liability in Champaign Urbana Dog Bite Cases
The major problem in pet dog bite claims is proving liability. Your Illinois injury lawyer at the Koester & Bradley, LLP will aid you in your claim by helping to hold the canine owner liable for the injuries you received as a result of his/her dog's actions. In Illinois, you will need to show that the pet dog owner is at fault based upon strict liability. Under strict liability, nearly any kind of injury the pet dog causes will certainly be deemed the fault of the pet dog proprietor. The owner cannot argue that he/she was unaware of the canine's injury-causing tendencies nor aggression. Nevertheless, there are a few exemptions to a valid claim such as trespassing. The pet proprietor might not be responsible if the target trespassed upon residential property where the attack occurred.
What Should I Do After a Dog Attack?
Although often tough, the Illinois dog proprietor typically can be identified with licensing and vaccination documents, as well as the testimony of witnesses. In many pet dog bite instances, proof of injury can be established with pictures, medical documents, witness statements or various other evidence that the pet dog caused substantial physical harm. Lots of people believe that every pet is allowed "one bite." Under Illinois legislation, this is just not true. A pet's etiquette before a strike does not protect the proprietor from obligation.
How Common Are Dog Bites? Dog Bite Statistics
According to the Insurance Information Institute, there were 18,522 dog bite claims reported nationwide. Illinois ranked seventh in nationwide dog bite claims in 2017.
Rank
State
Number of Claims
Average Cost Per Claim
Value of Claims
($ millions)
1
CA
2,228
$40,563
$90.4
2
FL
1,345
44,700
60.1
3
PA
1,002
26,486
26.5
4
NY
957
43,479
41.6
5
OH
932
24,795
23.1
6
TX
929
35,562
33
7 
IL 
901 
36,844 
33.2 
8
MI
734
38,798
28.5
9
NJ
686
43,652
29.9
10
MN
486
29,873
14.5
 
Top 10
10,200
37,346
380.9
 
Other
8,322
36,690
305.3
 
Total United States
18,522
37,051
$686.3
Source: Insurance Information Institute, State Farm.
It is essential to submit your dog bite injury claim prior to the running of the Statute of Limitations. In Illinois, the Statute of Limitations is two years from the day of the pet dog bite. Once you file the insurance claim against the canine's proprietor you will certainly collaborate with your attorney and/or insurance provider to discuss a settlement with the other party (or insurance company). If you as well as your Illinois accident lawyer are unable to reach a settlement agreement, you should consider filing a legal action before the Statute of Limitations runs out. If you allow more than two years to pass, you will not have the ability to legitimately file a lawsuit versus the canine's owner to collect a monetary settlement for your injuries. The faster you contact Koester & Bradley, LLP, the better it is for your situation. Our lawyers will examine the truths of the case, establishing who is liable for your injuries and discuss potential value of the case.
Client Reviews
Get in Touch
Fill out the contact form or call us at
(217) 337-1400
to schedule your free consultation.
Free Personal Injury Consultation

Contact Us Any Time

No Fee Unless You Recover on Personal Injury Cases