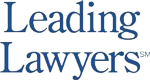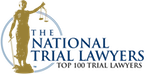 Champaign Car Accidents
Champaign Illinois Car Accident Cases Happen With Many Types of Vehicles
The Champaign Illinois car accident and trucking accident attorneys at Koester & Bradley provide representation to all injured individuals after a vehicle collision. 
Our personal injury team cares for the survivors of individuals killed as a result of the operation of highway vehicles including:
Auto accidents;
Off Road Vehicles and ATV's;
Pedestrian Accidents
Determining Fault After an Car Accident
To best support the claim of a car accident injury victim, our car accident lawyers must be able to prove that the defendant caused the accident and determine precisely what happened to cause an injury. Identifying the negligent party is not always easy since most people will distort the truth to avoid liability.
Circumstances behind accidents can be complex and difficult to prove for many reasons.  For example, our firm has experience proving negligence after a car wreck under a variety of circumstances including:
When multiple cars are involved in the accident and negligence must be established as to a variety of parties. In these cases, kester and Bradley has gone to trial and mediations and arbitrations in order to fight insurance companies on behalf of our clients. 

When a passenger in a vehicle may be the cause of the accident due to distraction or erratic behavior.

When interference by a pedestrian or bicyclist is a contributing factor to the crash.

When governmental or municipal entities are involved by either causing accidents or failing to maintain a roadway.
The Other Driver May Not be the Only Party Responsible
In addition to handling cases involving negligent operation of vehicles, our attorneys have handled cases involving the design of vehicles.  Many times consumer vehicles have problematic parts or components as well.  In these situations, Koester & Bradley relies on its experience in defective consumer products to find ALL of the parties that need to pay for an accident on the road.
Koester & Bradley has investigated car crashes resulting from:
Uneven and dangerous roadway conditions.  Our car crash team successfully went to trial against various roadway maintenance companies and achieved a seven figure settlement for a client who was injured when a large gap in the roadway was not properly identified.

Improper signage and identification. With the excessive amount of road work in Central Illinois, many accidents can be caused by utility workers and governmental actors failing to adequately notify the driving public of unsafe conditions.

Defective equipment on the vehicle such as airbags and tires. Oftentimes a defect in the manufacturing process of automobile components can be a contributing cause to car accidents.
Your Auto Accident Lawyer Must Have Local Knowledge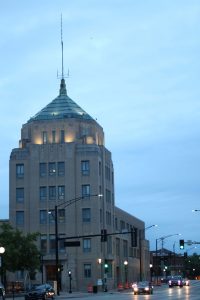 Koester & Bradley are a fixture in Central Illinois with decades of local experience in Auto Accident Cases.
Do you want your lawyer to be part of your community? You should.
Car crashes always have a devastating impact on the personal injury victims as well as their family and loved ones.  Adding to the stress of the physical injuries that accompany an auto accident, victims and their loved ones and family will be forced to adapt to a radically changed routine.  
Accident victims in Illinois can expect to deal with numerous problems including potentially:
Navigating to and from doctor's appointments, often without automobile transportation due to the car wreck;

Undergoing painful treatments and procedures at hospitals and outpatient clinics for months or even years following serious car accident;

Dealing with the fear and post traumatic stress from the vehicle accident;

Negotiating with insurance companies and car repair facilities over

expensive parts and repairs

;

Living in pain on a daily basis

;

Untangling the complicated financial web in which most accident victims become entangled;

Dealing with insurance companies that do not understand pain and suffering and its impact on normal life.
Laws in Illinois Make it Difficult to Handle a Car Accident Case Without a Lawyer
If, for example, a victim is struck at an intersection at Springfield Avenue and Neil Street in Champaign, and the victim shares 50 percent or more of the blame, he or she may not be able to collect compensation from others involved.  This is the type of scenario where having the best attorneys in Champaign will help a negligence victim recover.
Insurance companies:

All insurance carriers realize it is difficult to prove negligence and so the insurance adjuster will try to force a car accident victim to settle

quickly

for

less money.  This is why an experienced local attorney can serve a valuable role in making sure that an accident victim in Illinois never admits fault to doing anything wrong to an insurance company.
The Illinois Statute of limitations

: In Illinois, the time that the law allows you to file a personal injury negligence lawsuit is two years for personal injury lawsuits (

735 Ill. Comp. Stat. 5/13-202

).  This means that any claims that you may have from a car accident must be filed in court two years after the accident or crash.  
This is the same period of time if the defendant driver who caused a crash is employed by a company or driving a dangerous semi truck or other commercial vehicle. Again the powerful insurance companies know these laws and strive to drag cases out as long as possible in the hopes of not having to pay the injured party after accidents.
Car Accident Victims Have the Burden of Proof
The adversarial system applies to Illinois negligence and car accident laws.  This framework does not favor clients and serves to give the upper hand to at-fault drivers and insurance adjusters after a car accident.  Add to the uphill fight that the injured victim always has the duty to prove their case in court, known as the burden of proof.  
Additionally, the stress level can become unbearable when handling a car accident.  We focus on helping accident victims recover from their injuries–both physical and financial– so let Koester & Bradley take some work off your plate and let you focus on getting better.
How a Trusted Lawyer can Help to Prove Negligence After a Minor Car Accident
In addition to driver negligence, many other factors—such as damaged or dangerous roadways or improperly repaired vehicles—can contribute to a car accident. As a Koester & Bradley client, you will always work directly with top-rated and peer-evaluated car accident lawyers who will be able to accurately identify all causes to determine all parties at fault.
You may be concerned about your car and transportation needs after your accident as well, and our office support team is ready to help you get back on the road.  We can arrange for repairs, and work directly with insurance companies to fix or get you paid for your vehicle.
Experienced Central Illinois Car Accident Lawyers 
The top-rated automobile injury lawyers at Koester & Bradley have substantial experience in working with accident reconstruction experts and various other experts such as experienced engineers and professional vehicle operators.
If you or a loved one has been injured in an automobile accident, you need a competent and experienced car accident lawyer to provide skilled support for your claim. Our attorneys have the financial and legal resources needed to provide a high level of support for even the most complex car accidents. 
Furthermore, it is important for the attorney handling your accident case to have local experience in the geographical area in order to fully grasp the facts of the case. There is no upfront charge for any type of personal injury case. We handle these cases on a contingent fee basis which means if there is no recovery then there is no fee. Contact us today.
Why Hire a Lawyer After an Automobile Accident in Illinois?
Like many other states, the laws in Illinois are easier for insurance companies to take advantage of individual residents and in particular victims of automobile accidents. This is why reliable data from studies has shown that individuals who consult experienced attorneys after their automobile accidents receive much higher compensation and monetary payouts than those who do not consult an attorney in Illinois. 
The insurance industry knows that the higher settlements go to drivers who hire an attorney.  That insurance adjuster who may seem friendly when he or she calls after your accident is nothing more than one of thousands of insurance industry professionals who are specially trained to pay as little money as possible to victims in auto accidents. 
In fact, insurance adjusters are often compensated based on how little they can pay injury victims from automobile accidents. 
This is why, no matter what is advertised on TV, you are never in good hands, and insurance companies will never treat you like a good neighbor.  This is why insurance companies sponsor events and advertise so heavily.
According to S&P Global, Progressive, State Farm, Allstate, and Liberty Mutual spend the most money on advertising each year.
What Injuries Are Common from Champaign Illinois Car Crashes?
At Koester and Bradley our experienced auto accident team has been handling vehicle wrecks in Central Illinois from Danville to Decatur, IL to Champaign to Springfield since 1895. Your initial consultation is free of charge, and we handle cases on a contingency basis which means you only pay us if we recover money for your injuries.
Our car accident team has helped our client recover for injuries including:
What Will Your Car Accident Attorneys Do for You?
Our auto accident lawsuit team will always investigate your accident by ordering the necessary government documents and hiring the necessary experts. 
Koester & Bradley will assemble all of the necessary documents such as:
Police Reports

Accident Reconstruction Reports

Video Surveillance Footage

Witness Statements

Medical Records

Medical Bills

Health Insurance Claim Forms
Koester & Bradley knows the law and will handle your car accident case from start to finish. It is vital to seek the assistance of an experienced car accident lawyer as soon as possible.  You can focus on making a full recovery and not have to be your own lawyer as well.
Koester & Bradley Can Handle Your Entire Champaign Car Accident Case 
Koester & Bradley strives to guide our clients through the entire vehicle accident process.  This means that we focus on going a step beyond other Central Illinois Law Firms.
We will negotiate liens and medical payments with healthcare providers. Many other Champaign County law firms only help with the personal injury case and leave the victim to battle the insurance company on their own for property damage.

Koester & Bradley is not a "settlement mill."  We prepare each case like it is going to trial and then work for a settlement. 

When you call our office for a status update, you will speak with an attorney or a trained paralegal familiar with your accident case. 

Koester & Bradley knows insurance inside and out.  We will analyze the insurance policies and procedures that are relevant to your case including arbitration provisions and policy limits to make sure and no money is left on the table. 

We will work directly with Medicare, the United States Social Security office, and the State of Illinois Medicaid Program to make sure that when you settle your case with Koester and Bradley you are not left with any surprise bills.
When you receive your check from Koester & Bradley at the conclusion of your car accident case, you can rest assured that you can move on with your life.
Common Questions After a Car Accident
What Information Will My Accident Lawyer Investigate?
Automobile accidents leave many questions unanswered. It is exceedingly difficult for victims of auto accidents in Illinois to successfully acquire all of the documentation and information that is necessary to receive full compensation for their injuries as well as pain and suffering without the assistance of an attorney. At Koester & Bradley we will provide the following services: obtaining the police crash report, taking photographs and videos of the damaged vehicle and/or scene of the accident, obtaining eyewitness statements and if necessary getting witness statements under oath in a deposition, recovering data from the event data recorder aka "the black box", researching any relevant manufacturing defects or recalls present in either your vehicle or the vehicle of the negligent driver and obtaining all your medical records and bills. Due to the rise of distracted driving and cell phone usage in Illinois, obtaining cell phone carrier data and data from individual handsets and smartphones has become absolutely mandatory in automobile accident cases. The investigating team at Koester and Bradley is able to recover most of this information and truly receive the maximum amount of compensation for your injuries.
Should I Talk to the Insurance Company After an Automobile Accident?
You should not speak to the insurance company. The insurance industry is a wealthy one. The financial resources State Farm Insurance, Allstate Insurance, Farmers Insurance, and Liberty Mutual are vast. These companies spend a lot of money training their employees to minimize the value of personal injury claims. While the accident and injury lawyers at Koester & Bradley have had success holding insurance companies accountable, it is always a fight. This is why it is vital after an auto accident to:
First, contact law enforcement and tend to immediate injuries;
Second, contact an experienced attorney such as the legal team at Koester and Bradley before giving any recorded statements or even speaking with representatives from insurance companies;
Third, never agree to any type of settlement offer or agree to releasing medical information without first consulting at attorney.
How Much Will a Personal Injury Attorney Cost After My Car Accident?
Is it worth getting a car accident lawyer after a "minor" accident? It almost always is worth it. After ANY sort of automobile accident it is best to consult an attorney. First of all, based on the experience of our auto accident and personal injury team at Koester & Bradley, we have found that there is really no such thing as a minor car accident. Even car accidents that have minimal property damage to your vehicle can oftentimes cause severe bodily injury. Conversely, many times when the vehicle is totaled, the personal injuries may not be as severe. It's helpful to have an attorney on the case to help you navigate the process of recovery after an accident. Most personal injury attorneys will operate on a contingency basis as well which means that you do not pay anything unless there is a monetary recovery.
How Much Will a Personal Injury Attorney Cost After My Car Accident?
Most times when you are injured after a car accident in Central Illinois, an attorney who focuses on personal injuries will represent you on a contingency basis to help you recover for your injuries and pain and suffering. This means that the attorney will only get paid if the recovery is made and you receive compensation for your injuries. The going rate for Illinois representation is between 33 and 40% of the recovery. Some local attorneys who are not tied down to larger markets such as Chicago and St. Louis can have more flexibility in the payment structure. If you are at fault after a car accident then you should report the matter to your insurance company and your insurance carrier will appoint you an attorney. Chances are you will not have any control in this process, but the insurance company will pay for the attorneys hourly rates.
When Should You Hire a Lawyer After a Car Accident in Illinois?
If your auto accident has cause you pain and suffering, either emotionally, physically, or both, you need to contact a lawyer immediately after your auto accident. This is because an experienced and local Champaign Urbana car crash lawyer can both evaluate the legal merits of your negligence claim and also help guide you to the proper medical providers we can help you cover from your car accident. Almost every Illinois personal injury attorney would recommend hiring a lawyer right after an accident occurs. Working with an attorney immediately following vehicle crash or collision is also important since the defendant driver and his or her insurance company are immediately building their defense. The Insurance industry has trained adjusters well in the heart of manipulating victims in order to minimize the amount of money that is paid out for claims. Despite the fact that hiring an attorney immediately following your car accident case in Champaign Urbana will usually give you the upper hand against the at fault driver and the insurance company, there are certain scenarios in which it may be wise to try to handle the case on your own. These circumstances include when there are no personal injuries associated with a collision, where there is little to no property damage to either vehicle and the collision, low impact collisions that take place in parking lots and on private property, and cases where both drivers agree not to report the accident to their insurance companies.
Client Reviews
Get in Touch
Fill out the contact form or call us at
(217) 337-1400
to schedule your free consultation.
Free Personal Injury Consultation

Contact Us Any Time

No Fee Unless You Recover on Personal Injury Cases