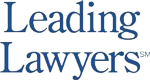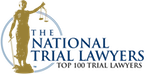 Press and Media
Koester & Bradley Members Frequently Appear in the National and Local Media
At Koester and Bradley we have been fortunate enough to be featured in major news outlets and publications across print, TV, and internet. While many of our media appearances relate to personal injury, Ryan Bradley, one of our partners, has a business Consulting practice where he advises businesses, entrepreneurs, and Founders on some of the many legal issues that can arise during the business formation process and thereafter. Click on the links below to read a sampling of some of the articles written by our partners or interviews they have given. At Koester and Bradley we intend on continuing to create relevant information to better our business community, and those who are injured across Illinois and the country.
Apart from Personal Injury, and Civil Litigation, Koester & Bradley Attorneys also Provide Sound Business Advice and Counseling
"How do I establish a business legally?" How do I stay current on recent developments in the business world?" "Why do I need to have a partnership agreement?" These are just a few of the typical questions that Koester & Bradley attorneys routinely handle for our clients. Furthermore, given our years of experience in commercial and business litigation on both the local and national levels, Ryan Bradley is often call on to contribute to business publications and media regard issues faced by startups and founders, and how NOT to end up in court to begin with.

Client Reviews
Get in Touch
Fill out the contact form or call us at
(217) 337-1400
to schedule your free consultation.
Free Personal Injury Consultation

Contact Us Any Time

No Fee Unless You Recover on Personal Injury Cases