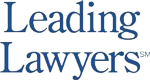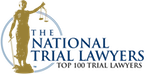 Medical Malpractice
Medical Malpractice and Doctor and Nursing Error are a Major Cause of Death and Injury in Illinois
When it comes to medical malpractice cases, local representation is crucial. In fact, the Illinois Code governing medical malpractice specifically call for local experience to your region. Koester & Bradley, LLP has the expertise to determine true medical malpractice.
The Champaign medical malpractice lawyers of Koester & Bradley, LLP understand that medical care professionals make mistakes. Medical mishaps and hospital errors cause an estimated 100,000 deaths annually. Medical malpractice may be difficult to distinguish even though the definition is simple: failure to follow established standards of care. Additionally, there are many myths surrounding medical malpractice cases and the impact that these cases have on the citizens of Illinois.
Medical malpractice can be committed by more than just a doctor. Nurses, pharmacists, dentists, technicians, or nursing home staff members are all individuals that can be guilty of medical malpractice. More than just an unsuccessful operation constitutes medical malpractice. Koester & Bradley, LLP has represented clients in regard to the failure to diagnose a condition, failure to run appropriate tests, improper prescribing of medication or prescribing the wrong medication, incorrect diagnoses, incorrect chemotherapy or radiation dosages, performance of unnecessary, invasive, or painful procedures, and failure to refer a patient to an appropriate specialist are all common examples of medical malpractice. Of course, medical malpractice is not limited to just those examples; any failure to follow the established standard of care can be medical malpractice.
The Law Firm of Koester & Bradley, LLP has years of experience in handling medical malpractice cases. If you or someone you care about has suffered injury that you think was the result of medical malpractice, see an experienced Champaign-Urbana medical malpractice attorney, such as Koester & Bradley, LLP immediately.
How can Koester & Bradley Help You with your Doctor Malpractice Claim?
Our Champaign-Urbana medical malpractice attorneys' practice in this area is limited to cases involving substantial injuries or death. Examples of such litigation include:
Severe brain injuries resulting from a prolonged seizure. The allegations of wrongdoing included a failure of the hospital staff to adequately monitor and a failure to adequately respond.
Birth Injuries and Infant Fatality in Twins with undiagnosed conditions.
Failure to diagnose and timely treat breast caner, malignant melanoma, and colon cancer.
Failure to diagnose a congenital heard defect.
Severe brain injuries resulting from the failure to timely diagnose and treat an epidural hematoma. The Koester & Bradley medical malpractice and doctor error team recovered millions for the family of a deceased welder from Danville Illinois.
Substantial loss of vision resulting from the failure to properly monitor for adverse reaction to Plaquenil that was being administered to treat rheumatoid arthritis.
Death of a father of two young children where the physicians misdiagnosed his leukemia as being Non-Hodgkin's Lymphoma and accordingly provided improper treatment.
Death of father of three children where physicians delayed five months in diagnosing that he was suffering from Non-Hodgkin's Lymphoma.
Several suits involving injuries or death resulting from a failure to timely diagnose and properly respond to a bowel perforation in such circumstances as child delivery, aneurysm repair and adhesion litigation.
Severe brain damage during delivery resulting from such circumstances as a failure to recognize and respond to fetal distress as shown on monitor.
Improperly performed orthopedic surgeries such as knee replacements.
Failure to diagnose injuries such as a fractured acetabulum (hip joint).

Client Reviews
Get in Touch
Fill out the contact form or call us at
(217) 337-1400
to schedule your free consultation.
Free Personal Injury Consultation

Contact Us Any Time

No Fee Unless You Recover on Personal Injury Cases