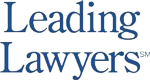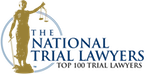 Motorcycle Accidents
In addition to representing the victims of automobile accidents throughout Illinois, Koester & Bradley also has a proven track record of success in achieving large monetary recoveries for Illinois riders who were the victims of motorcycle accidents. We serve the entire state from our home office in Champaign-Urbana Illinois. If you or a loved one has been injured in a motorcycle crash in Illinois, we will send a member of our motor vehicle accident team to your home to give you a free consultation about protecting your right to compensation.
Motorcycle accidents are complicated and involves a wide range of experience. Additionally, in order to prove your injury case, an injured rider will usually have to secure expert witness testimony and perform a full investigation of the scene. In order to recover from insurance companies, it is almost always necessary to hire an experience local lawyer. It may not be fair–but it is the truth.
How Often Do Motorcycle Accidents Occur in Champaign-Urbana Illinois?
According to the Illinois Department of Transportation, motorcycle accidents accounted for 1.1% of all motor vehicle accidents. A total of 2,692 motorcyclists were injured in 2016 with 943 individuals sustaining incapacitating injuries. 154 motorcycle fatalities were reported in 2016. These deaths accounted for 14.3% of all fatalities involving motor vehicles in 2016. Sadly, the number of motorcycle fatalities has increased 4.8% since 2015.
A motorcycle accident can severely alter your life. Not only may you find yourself trying to heal medically but also trying to recover financially due to loss of work and/or extremely high medical bills. Koester & Bradley, LLP will strive to ensure that you and your family are not handling this matter alone. Our experienced and compassionate attorneys will fight to hold the person or persons who caused your motorcycle accident accountable and see that you are justly compensated.
What Are the Most Common Causes of Motorcycle Accidents in Illinois?
Similar to car crashes and other vehicle accidents in Illinois, motorcycle accidents can happen for a variety of reasons. Many times accidents happen through no fault of any party, however negligence is also a common factor. The motorcycle and vehicle injury team at Koester & Bradley closely monitors and compiles the motorcycle injury causes by referencing Illinois Department of Transportation statistics and our own internal research. At the end of the day, as a motorcycle rider, the more you know about the causes of motorcycle accidents on Illinois roadways, the safer you will be.
Typical Motorcycle Crash Causes That Koester & Bradley Has Handled
Drivers failing to allow motorcyclists the full width of a lane.
Drivers failing to check blind spots and mirrors resulting in unsafe lane changes.
Drivers failing to leave a three-to-four second following distance behind motorcyclists.
Drivers engaging in texting or other distractions.
Drivers engaging in speeding or other reckless driving.
Drivers driving drunk or impaired due to use of drugs.
Mechanical Defects of the motorcycle, e.g. defective wheels, brakes, etc.
What Are the Most Common Injuries From Motorcycle Accidents in Illinois?
Injuries sustained in a motorcycle accident in Illinois can be far more tragic in nature than injuries sustained in a conventional automobile. This makes sense given that motorcycles lack the size and stability of cars and trucks and also lack the steel enclosures that protect most individuals driving cars. While all motorcycle accident injuries are different for each victim, Koester & Bradley has found through our research that the following are the most common injuries sustained after a motorcycle crash in Illinois:
Road Rash
Muscle Injury
Leg Injury
Biker's Arm (condition in which a biker instinctively puts his/her arm in front of himself/herself to lessen the impact when thrown off the bike; permanent nerve damage to arm can occur)
What Should You Do if You or a Loved One Are in an Illinois Motorcycle Accident?
Avoid moving yourself and/or a passenger if he/she is seriously injured. Let medical personnel assist you.
Call the police and file a formal report.
Exchange driver information with the other driver in order to obtain necessary insurance information.
Seek the necessary medical treatment.
Hire a qualified personal injury attorney.
Do NOT admit fault for the accident to anyone at the scene of the accident.
Do NOT plead guilty in court.
Do NOT agree to a recorded statement with the insurance carrier before seeking legal advice.
Do NOT accept a check from the at-fault driver or his/her insurance company as this can be construed as a settlement agreement which can preclude you from recovering additional money.
Client Reviews
Get in Touch
Fill out the contact form or call us at
(217) 337-1400
to schedule your free consultation.
Free Personal Injury Consultation

Contact Us Any Time

No Fee Unless You Recover on Personal Injury Cases