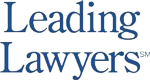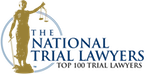 Wrongful Death
Do You Have a Champaign-Urbana Illinois Wrongful Death Case?
"Wrongful death" in Illinois refers to claims brought by survivors of a person who has died as a result of negligence or other wrongful conduct of another party.  The recovery in such suits is for lost financial support, for loss of companionship, friendship, society, love, affection, and grief of those related to the person that died.
Generally, Champaign Urbana wrongful death cases are pursued by family members, and often even extended family.  Wrongful death actions are often times the only remedy for the surviving family members to receive the proper compensation from the at-fault party under Illinois Law.  Many times Wrongful Death cases are filed along with Survival Action claims which compensate the party that died for their pain and suffering during life.
Wrongful death claims are usually filed by next of kin and/or beneficiaries of the deceased individual in order to recover the following damages:
(1) expenses associated with the death (funeral and/or medical bills),
(2) lost benefits,
(3) loss of companionship, protection or care,
(4) loss of inheritance,
(5) pain, mental anguish and suffering of the decedent's survivor(s), and
(6) punitive damages.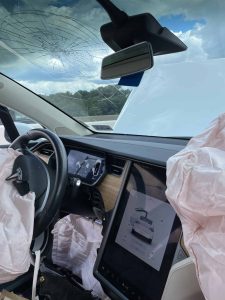 Wrongful Death Claims Result From a Variety of Injuries
A wrongful death action arises when the individuals that are victim leaves behind file a lawsuit against the negligent party responsible for the accident. The negligence can be due to:
Medical Malpractice
Falls and Premises liability
Municipal or Governmental Negligence
Wrongful Death Cases Benefit the Heirs and Survivors of the Deceased Person
Since a wrongful death case is to compensate the family and loved ones of the individual that has died, the recovery from a wrongful death matter are not actually a part of the victim's estate. Illinois law allows for some cases to proceed relating to wrongful death after accidents or medical malpractice scenarios which allow the family and heirs of the victim to recover without the necessity of having an estate in court. There are still details and procedural loopholes under Illinois law however, and the guidance of a Champaign-Urbana Wrongful Death lawyer is invaluable.
What Types of Damages are Available after a Death of a Loved One?
Under the Illinois Wrongful Death Act, 740 ILCS 180/1, a lawsuit, otherwise known as a "Cause of Action" is brought by the Special Manager of the estate of the deceased victim for the advantage of the widow or other family members called the next of kin for their "pecuniary injuries." This means things that have a monetary vale such as cash, items, as well as services gotten by the near relative of the deceased (i.e. lower or lost incomes, loss of services).
When there are surviving children, it also includes the guidance, love, support, and education that the kids would certainly have received from the deceased parent. Pecuniary injuries additionally include the loss of consortium of the partner, the loss of culture of a son/daughter's moms and dad, or, in the case of an unmarried grownup, the loss of society to his/her mom and dad.  The same principle applies to the siblings, if applicable.
According to the Act, "The amount recovered in every such activity will be for the unique benefit of the enduring spouse as well as next of kin of such departed individual." The court in wrongful death cases has authority to award damages that they consider as reasonable and also just. This can include damages for despair, sadness, and psychological suffering.
The main point to understand is that the damages in a wrongful death case benefit and are paid to the surviving spouse and family members DIRECTLY and not on behalf of the estate. Conversely, the recoveries from a Survival Action are paid into the estate of the dead person to compensate for their "conscious pain and suffering"
Illinois Negligence and Wrongful Death Laws
Champaign Urbana Illinois Wrongful death actions are governed by 740 Ill. Comp. Stat. Ann. § 180/2. The statute of limitations is two years in and begins to run on the date of death caused by any type of accident from automobile accidents to medical malpractice. With respect to a wrongful death claim in Illinois, the statute of limitations is always two years even if the injury is the result of a defective product, a slip and fall, or a car accident.
Koester & Bradley has been handling wrongful death claims for clients across Illinois for decades and understands the minor details and statutes that impact the success of your claim. This depth of understanding is seldom found in Champaign-Urbana injury attorneys and is what sets Champaign Urbana wrongful death attorneys Koester & Bradley apart.
Additionally, with our local roots in Champaign County dating back to 1895, Koester & Bradley is familiar with the Central Illinois legal system and many local rules that outside lawyers from Chicago do not know. All of this knowledge and our success in recovering millions for our clients make Koester & Bradley the ideal choice of counsel in helping you pursue a wrongful death claim in the Champaign Urbana area and across Illinois.
Survival Action Cases May Also Arise from an Injury or Accident
A survival action is brought on behalf of the estate of the individual that has died. These types of claims are to compensate the deceased victim for the conscious pain and suffering between the time of the negligent act and death.  Settlement money or a jury reward are part of the Dead person's estate, and are therefore subject to probate laws.
Since wrongful death and survival action cases can result in both state and federal income tax ramifications, it is always a good idea to consult with a local injury lawyer before settling a case–even if the defendant offers what you may believe is an appropriate amount of money for the claim.
Illinois Wrongful Death and Survival Actions
Wrongful death cases in Illinois are brought to compensate the heirs and family members of the negligence victim, while survival action claims compensate the deceased accident victim for his or her pain and suffering.
Wrongful Death Cases in Illinois Require a Tough and Experienced Law Firm
Koester & Bradley, LLP understands that wrongful death cases are particularly sensitive. At the same time, Koester & Bradley, LLP recognizes that, just as in regard to personal injury cases, time is often of the essence in wrongful death cases.
In Champaign-Urbana, there is generally a two year time period to file Illinois Wrongful Death claims. Our experienced local attorneys handle every case with the appropriate level of sensitivity and tenacity. Truth be told, there are simply not many law firms in the Champaign-Urbana area capable of handling wrongful death cases.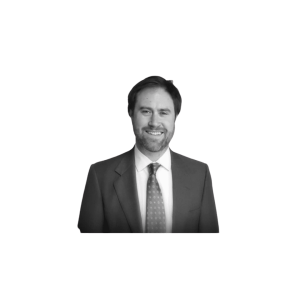 Koester & Bradley, LLP provides services in regard to Wrongful Death primarily in Champaign Urbana Illinois. However, our excellent relationships with other law firms nationwide have allowed us to expand our services to other states including but not limited to Indiana, Michigan, Iowa and Wisconsin.
Koester & Bradley, LLP has achieved substantial recoveries, and while we don't brag about our accomplishments the way other firms do, rest assured, our reputation precedes us in cases involving:
Defective roadway design or manufacture,
Just as in other personal injury actions, insurance companies will take advantage of the bereaved by making quick settlements. It is vital to never speak to any Insurance representatives before contacting an attorney. Central Illinois insurance companies do not have your best interest in mind. Koester & Bradley, LLP can ensure that your rights are protected while treating you and your family with the compassion that you deserve during your difficult time.
Wrongful death cases are handled on a contingent fee basis with the fee being a percentage of the recovery. If there is no recovery, there is no fee.
Koester & Bradley Content Team
Updated February 1, 2022
By: The Koester & Bradley Content Team. We try to write good, original, content that is not purely directed at SEO.
Wrongful Death Sources
Illinois Wrongful Death Sources
Client Reviews
Get in Touch
Fill out the contact form or call us at
(217) 337-1400
to schedule your free consultation.
Free Personal Injury Consultation

Contact Us Any Time

No Fee Unless You Recover on Personal Injury Cases