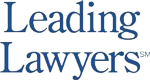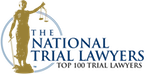 Car Accidents Statistics
Illinois is a state that is crisscrossed by many roadways. From interstate highways connecting multiple States, to rural Country Roads, the thousands of miles of pavement expanding across Illinois provide a fertile ground for automobile accidents. Koester Bradley, the Champaign Urbana in Central Illinois accident attorneys, monitor Illinois Department of Transportation statistics as part of their work assisting injured drivers.
The state of Illinois maintains and publishes statistics about auto accident cases and crashes throughout Illinois. In 2016, the most current year for the statistics, there were over 300,000 automobile accidents in the state of Illinois with nearly 70,000 involving personal injuries. These numbers are staggering, and while they encompass the entire State. Still, the impact near Champaign Urbana and throughout Central Illinois is the same and as the car accident injury team at Koester & Bradley is well-aware, some of the worst accidents are in Central Illinois on Country Roads and Interstates 72, 57, 74 and 55.
The State of Illinois Keeps Track of Car Accident Statistics–What can we learn?
The state of Illinois further breaks down automobile crashes in Illinois and Koester & Bradley, the Champaign-Urbana auto accident attorneys serving Central Illinois, has access to the information. Fatal crashes in Illinois cost nearly 1.5 million dollars while crashes which cause injuries that prevent the victim of negligence from walking, driving, working, or living a normal life cost an average of $72,000.00. Auto accidents in Illinois which result only in property damages cost of victims of negligence almost $10,000.
At Koester & Bradley we focus on making the victims of car accidents in Illinois as whole as possible by attempting to settle their cases, or, if necessary, by filing lawsuits. While the amount of recovery varies case-by-case, Koester & Bradley is prepared file lawsuits and claims in Champaign-Urbana or anywhere else in Illinois that will attempt to recover for pain and suffering, medical bills, repair of a vehicle, lost income, or in extreme situations, punitive damages.
From January 1, 2016 to December 31, 2016, the Illinois Department of Transportation Division of Traffic reported the following crash statistics:
Illinois Car Accident Statistics Tell a Frightening Story
324,473 crashes involving motor vehicles or approximately 889 crashes per day. Many of these auto accidents were the result of negligence.
These crashes resulted in 1,078 fatalities or about 2 to 3 individuals killed each day of the year in 2016.
93,160 individuals were injured. This would be approximately 10 people injured every hour in a car crash.
11,623 of those injured individuals suffered from "A-Injuries" or incapacitating injuries. An A-Injury is defined as any injury that prevents the injured person from walking, driving or normally continuing the activities he/she was capable of performing before the injury occurred. A-Injuries include severe lacerations, broken limbs, skull or chest injuries and abdominal injuries.
Why Do So Many Auto Accidents Happen in Champaign County and Central Illinois?
Illinois, and Central Illinois in particular, are heavily traveled areas both in terms of commercial vehicles such as tractor trailers, as well as private vehicles.  With Chicago to the north, St. Louis to the south, Indianapolis to the east, and Iowa's largest cities to the west, Central Illinois is a crossroads to the midwest.
Is the Midwest Weather a Factor?
The midwest represents a part of the whole when it comes to car crashes and accidents. While 200 car crashes occurred during snowy conditions and 326 car crashes occurred during rainy conditions in 2016, 2,867 of the total 3,555 occurred during clear conditions.
Is the Road Surface Condition a Factor?
Road surfaces in Illinois can cause accidents. Icy road surfaces account for 106 Champaign County car crashes while snowy or slushy roads may have been a factor in 196 car crashes.  However, 2,716 car crashes occurred on dry roads in 2016.
Are Worn Roads and Potholes Causing These Crashes?
American infrastructure is in need of repair, and Illinois is no exception.  Still, even though potholes and tar repairs are annoying, there is not much of link to causing accidents. 12 car crashes occurred in Champaign County on roads containing potholes or ruts, 12 car crashes occurred on a worn surface and 10 reported crashes noted debris on the roadway.  However, the majority of car crashes in Champaign County (3,416 of the total 3,555) reported that there were no road defects.
Are Illinois Car Crashes Occurring in Urban Areas?
With respect to Champaign county and other Central Illinois counties such as Vermillion and Piatt county, more accidents occur "in town" rather than "in the country." For example, 2,722 Champaign County car crashes occurred in urban areas while 833 occurred in rural areas.
Do More Illinois Car Accidents Occur Late at Night?
The data points to more dangerous conditions at night. 305 of the 3,555 reported car crashes occurred at 5:00 p.m.  The majority of car crashes in Champaign County occur between 11:00 a.m. and 5:00 p.m.  While there is still a steady amount of crashes between the hours of 6:00 p.m. to 9:00 p.m., fewer car crashes are occurring between the hours of 10:00 p.m. to 6:00 a.m.
Are More Vehicle Crashes a Result of Alcohol Impaired or Drug Impaired Drivers in Illinois?
Some of these car crashes did involve alcohol impaired or drug impaired drivers. 6,201 persons had their driver condition noted in the 2016 crash report.  5,453 of these drivers were noted as having a normal driver condition.  Alcohol impaired drivers and drug impaired drivers are still a problem in Champaign County though.  95 drivers were found to be alcohol impaired while 32 drivers were found to be drug impaired.  3 individuals died as a result of a car crash involving an alcohol impaired driver.  9 individuals died as a result of a car crash involving a drug impaired driver.
Are Car and Truck Accidents a Result of Distracted Drivers? e.g. Use of Electronic Devices for Texting or Handheld Cell Phone Usage?
We all know that the use of electronic devices such as cell phones and texting and driving cause danger on the roads.  According to the National Highway Traffic Safety Administration (NHTSA), distracted driving claimed the lives of 3,166 people in the United States in 2017.  Results are determined annually by the National Occupant Protection Use Survey (NOPUS), which provides the only nationwide probability-based observed data on driver electronic device use in the United States.
Since NOPUS uses probability-based observed data and not a census, there are no State-by-State driver electronic device use results.  However, Illinois is one of 19 states that has laws banning handheld cell phone usage while driving.  Illinois along with 48 other states, the District of Columbia, Puerto Rico, Guam and the Virgin Islands have banned texting while driving for all drivers.  Currently, Missouri only bans texting while driving for novice and teen drivers.
The Most Dangerous Counties in Illinois are in Central Illinois
Although Cook County has the most reported fatalities in the State of Illinois in 2016 at 268 fatalities, it is actually not the deadliest county when the percentage of fatalities is based on that county's population. The sheer size of the Chicago area can skew the statistics. The deadliest counties are mostly located in Central and Southern Illinois which are the areas where Koester & Bradley has been achieving injury settlements for our clients for decades.
COUNTY
2016 POPULATION

 

2016 FATALITIES

 

FATALITY % OF

COUNTY'S TOTAL POPULATION

Jasper
9,536
8
0.0008389%
Washington
14,154
9
0.0006358%
Cumberland
10,858
6
0.0005525%
JoDaviess
21,770
12
0.0005512%
Clark
15,938
7
0.0004392%
Fayette
21,789
9
0.000413%
Edgar
17,566
7
0.0003984%
Scott
5,053
2
0.0003958%
Hamilton
8,061
3
0.0003721%
Ford
13,575
5
0.0003683%
Champaign and Urbana Illinois Traffic Accidents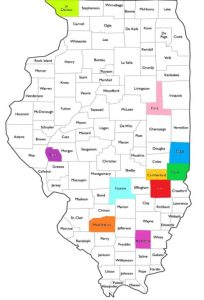 With large hospitals and clinics such as Carle Foundation Hospital, Christie Clinic, and OSF Heart of Mary medical center, the twin cities of Champaign Urbana are often where victims of car accidents arrive in need of care. Still the Illinois Department of Transportation statistics are different for auto accidents in Champaign Illinois and Urbana Illinois.
Champaign Illinois auto accident data
1,679 of the total reported Champaign County crashes occurred in Champaign.
These crashes resulted in 5 reported fatalities.
490 individuals were injured.
73 of those injured individuals suffered from "A-Injuries" or incapacitating injuries.
Urbana Illinois car accident data
658 of the total reported Champaign County crashes occurred in Urbana.
These crashes resulted in 2 reported fatalities.
214 individuals were injured.
32 of those individuals suffered from "A-Injuries" or incapacitating injuries.
Client Reviews
Get in Touch
Fill out the contact form or call us at
(217) 337-1400
to schedule your free consultation.
Free Personal Injury Consultation

Contact Us Any Time

No Fee Unless You Recover on Personal Injury Cases