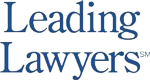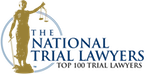 Speeding Accidents
It seems like common sense, but most Illinois drivers in Champaign County forget that the faster a car, truck, or motorcycle is traveling, the more likely it is for an accident to happen. This is the reason that almost every state has set speed limits. Decades of reliable Department of Transportation data has shown that increased speed leads to more accidents. This is because the margin for error and the time needed to take corrective action increases substantially with increased speed.
How Does Speeding Impact Central Illinois Car Accidents?
Champaign Urbana and Illinois drivers alike have witnessed this situation. It takes longer to stop at 70 miles per hour than it does at 60 miles per hour. This disparity is even more prevalent in trucking accident and semi truck accident cases since trucks are also pulling more weight and are therefore far more dangerous. The dangers of speeding are easily seen in the media and newspapers almost each time that a major accident happens. Most times, if you were to look at the Illinois State Crash Report prepared by the police office after investigating an auto accident speeding, or failure to control speed, be one of the reasons for the accident.
Koester & Bradley' legal team has handled speeding-related car, truck, and motorcycle accidents and crashes in Central Illinois for decades from our Champaign Illinois office. Our car accident team has seen first-hand on too many occasions the deadly impact of speeding on the lives of our clients. The data is staggering.
How Is Speeding Defined in Illinois?
Generally, speeding can be grouped in to three essential groups:
A driver exceeds the posted speed limit.
A driver is driving too fast for conditions, e.g. road conditions and/or weather conditions.
A driver is racing another driver.
What Makes Speeding So Dangerous for Champaign-Urbana Drivers?
Speeding is a dangerous driving behavior that too often is overlooked even though it is the leading factor in automobile wrecks and freeway deaths in Illinois. According to the National Center for Statistics and Analysis, 9,717 people died in speeding-related crashes in the United States in 2016. That's 26% of all fatalities! Crashes involving speed accounted for 32.6% of overall crashes, 33.2% of fatal crashes and 37.8% of injury crashes in Illinois in 2016.
The National Highway Traffic Safety Administration (NHTSA) considers speeding to be a component of "aggressive driving" which they define as "committing a combination of moving traffic offenses so as to endanger other persons or property."
According to the Illinois Governor's Highway Safety Association 2012 "Survey of the States: Speeding Up and Aggressive Driving, almost all vehicle drivers even to a minimal extent participate in aggressive driving now and then. Koester & Bradley has found that this type of dangerous driving in Illinois rises in the summer driving season, and particularly around the holidays.
What Are the Illinois Rules of the Road Regarding Speeding?
Illinois Speed Limits are not as clear cut as Champaign drivers may initially believe. Here is a brief summary prepared by the staff researchers on the Koester & Bradley auto accident team.
65 mph is the maximum speed limit on rural interstates.
55 mph is the maximum speed limit on interstate highways near or in major cities and on other highways.
30 mph is the maximum speed limit in an urban area unless some other speed restrictions is established.
70 mph is the maximum speed limit outside an urban district for a house car, camper, private living coach, any vehicle licensed as a recreational vehicle, any vehicle towing any other vehicle and vehicles of the second division designed or used for the carrying of a gross weight of 8,001 lbs. or more.
Obviously with the rural roads in Central Illinois-many of them with few traffic controls such as stops signs-accidents from speeding in the Champaign area can skew even higher.
Is Speeding Considered Reckless Driving?
Reckless driving obviously causes more accidents with more damage than conventional speeding. This fact is as true in Champaign-Urbana as t is in the Chicago area. Additionally, in reckless driving situations, particularly with intentional elements, it is not clear that insurance companies will even pay for the injuries that their driver harm. Since insurance companies generally look for any reason to decline a claim, often carriers such as State Farm, Allstate, Geico, and Country Companies will deny claims where reckless driving, rather than pure negligent driving, is found. Victims of speeding and speed related accidents and wrecks need to take action immediately.
The Law in Illinois for Reckless Driving Accidents
The Illinois Code directly addresses reckless driving. Take our word for it, you DO NOT want to receive reckless driving ticket.
(625 ILCS 5/11-503) (from Ch. 95 1/2, par. 11-503)
Sec. 11-503. Reckless driving; aggravated reckless driving.
(a) A person commits reckless driving if he or she:
(1) drives any vehicle with a willful or wanton disregard for the safety of persons or property; or
(2) knowingly drives a vehicle and uses an incline in a roadway or railroad crossing with the intent to cause the vehicle to become airborne.
(b) Every person convicted of reckless driving shall be guilty of a Class A misdemeanor, except as provided under subsections (b-1), (c), and (d) of this Section.
(b-1) Except as provided in subsection (d), any person convicted of violating subsection (a), if the violation causes bodily harm to a child or a school crossing guard while the school crossing guard is performing his or her official duties, is guilty of a Class 4 felony.
(c) Every person convicted of committing a violation of subsection (a) shall be guilty of aggravated reckless driving if the violation results in great bodily harm or permanent disability or disfigurement to another. Except as provided in subsection (d) of this Section, aggravated reckless driving is a Class 4 felony.
(d) Any person convicted of violating subsection (a), if the violation causes great bodily harm or permanent disability or disfigurement to a child or a school crossing guard while the school crossing guard is performing his or her official duties, is guilty of aggravated reckless driving. Aggravated reckless driving under this subsection (d) is a Class 3 felony.
(Source: P.A. 95-467, eff. 6-1-08.)
How can You Avoid Speeding and Reckless Driving Accidents in Illinois?
The Illinois State Police are at the front-line of speeding accidents in Illinois and are therefore dedicated to reducing speeding related auto accidents.  Here are the recommendations from the Illinois State Police.  While these tips are based in common sense, the advice is sound.
Obey the posted speed limit on all roads.
Reduce your speed when road conditions are less than ideal.
Stay alert to changing road conditions and to the vehicles around you.
Go with the flow.  Travel at the same pace as other traffic, staying within the speed limit.  If most other vehicles are speeding, stay to the right.
At night and in other low visibility conditions, reduce speed and increase your following distance.  Make certain you are seen by other drivers – use your headlights.
Maintain your vehicle and tires in safe working order.
When following another vehicle, follow at a distance of at least two seconds.  When the rear bumper of the vehicle ahead of you passes a stationary object, count "one thousand and one, one thousand and two."  As you finish counting, your front bumper should reach the same point.
Always wear your safety belt.  In a sudden swerve or other emergency maneuver, it will keep you behind the wheel where you can maintain control.
Never drink and drive.
Know your limitations and adjust to them.  Drivers under age 25 tend to be in good physical shape, but also tend to lack experience and mature judgment.  Drivers over 65 have experience but may have diminished physical and sensory capabilities. The ability to see well at night decreases with age, becoming noticeable after about age 40.
Client Reviews
Get in Touch
Fill out the contact form or call us at
(217) 337-1400
to schedule your free consultation.
Free Personal Injury Consultation

Contact Us Any Time

No Fee Unless You Recover on Personal Injury Cases