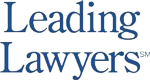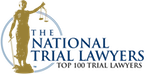 Premises Liability
Champaign-Urbana and Central Illinois Premises Liability Lawyers
The Champaign-Urbana premises liability attorneys at Koester & Bradley have experience in a wide variety of premises liability claims and have represented and received compensation for clients across Illinois. From falls at supermarkets and retail stores, to unsafe conditions on public transportation stations, to injuries on farms and at grain elevators, our accident attorney team is one of the best in Champaign County at investigating premises liability cases.
There is no such thing as a "simple" slip and fall case or premises liability case. Illinois Statutes and rules have a variety of subtle rules that both increase the liability of property owners and business in terms of injuries sustained on the premises.
For example, under a little-know rule called the "Natural Accumulation" rule, a business or homeowner is not liable for tracked in water or some injuries on ice and snow. Not surprisingly, the insurance companies that are actually paying for the injuries in fall cases consistently try to stretch this rule.
What does this mean for people who have slip and fall accidents or are otherwise injured on business of private properties? You need a lawyer so the insurance company has to pay.
What Is Premises Liability?
According to Illinois Law, a premises liability case involves an injury occurring on another's property caused by the negligence of the property owner. This can apply to a personal residence, municipal park or facility, public transportation and airports, or business. Yes, you can recover money from injuries at your friend's house. (After all, the insurance company is the paying party, and they have plenty of money.)
Subareas of Premises Liability Pursued by Champaign Accident Lawyers Koester & Bradley
Slip and fall accidents
Drownings
Exposure to toxic or hazardous substances (ex. mold, lead)
Defective hardware and construction
What Do I Need to Proven in Order to Have a Successful Premises Liability Case in Illinois?
The victim who alleges negligence of the property owner must prove one of the following factors:
The property owner created unsafe conditions or failed to maintain the property which caused the injury.
The property owner knew about the unsafe hazard or dangerous premises but did nothing about it and failed to warn tenants and visitors to this fact.
The property owner's carelessness created an unsafe condition which might attract children.
The property owner's actions caused damage to a neighboring property.
The property owner's failure to act caused damage to a neighboring property.
In slip and fall cases it is also important to prove whether or not a victim's own carelessness contributed to the accident and whether or not the unsafe hazard was temporary or permanent. Additionally, making matters even more complicated for negligence victims in Illinois are the exceptions to the general rules for snow, ice, tracked in water, and fluids.
What Are the Potential Causes of Slip and Fall Accidents That the Koester & Bradley Injury Team Investigates?
Liquids on floors
Cracked or uneven walkways and sidewalks
Damaged stairs
Poorly lit areas
Poorly maintained/improperly maintained areas
Ice buildups
Building Code violation.  Obviously building code violations are area-specific which is why you need a LOCAL premises liability lawyer in Illinois–Not just a big, bad firm from Chicago.
Koester & Bradley Case Spotlight: In the much cited case Ward v. K. Mart the premises liability team from our Champaign-Urbana office achieved a large verdict for a person who ran into a pole in a parking lot of mega-retailer K-Mart while carrying a mirror. You can read the opinion here, and no, our client did not have seven years of bad luck.
Drownings
Drowning ranks fifth among the leading causes of death in the United States. Illinois is reflective of these statistics. According to the Centers for Disease Control and Prevention, drowning is the leading cause of death for children age 1 to 4 and the second leading cause of death for children age 5 to 14. There was an average of 3,536 fatal unintentional, non-boating related drownings from 2005 through 2014. It is documented that approximately 332 additional people died each year as a result of drowning in boat-related activities.
Koester & Bradley handles drowning cases in lakes, pool, ponds, and boating accidents across Illinois and is very familiar with Central Illinois bodies of water.
Dry Drowning vs Wet Drowning
Dry drowning: Small amount of water enters the lungs causing the airway to close and decrease oxygen resulting in cardiac arrest. If the airway remained closed, the lungs may not be filled with water.
Wet drowning: Water enters the lungs causing the airway to close. If the body is unconscious, the airway is likely to reopen and the lungs will fill with water prior to the individual's death.
Effects of Drowning
Ischemia: lack of blood flow to organs which may result in oxygen and nutrients being cut off from the kidneys, brain, and other organs
Hypoxia: oxygen in the blood is lowered which may result in damage to the heart, brain and other organs or death
A combination of these two can result in an irreparable brain damage, lung damage and circulatory and nervous system damage.
Safety for Household Swimming Pools
Install a four-sided, 4-foot-high pool fence that completely separates the house and yard from the pool. Install self-latching, outward-opening gates on the doors, preferably out of the reach of children. Add additional barriers such as alarms or automatic door locks.
Remove all pool toys from the are that might tempt children to enter the pool area without supervision.
Pay attention to weather conditions.
Provide supervision when in and around the pool area.
See also the Virginia Graeme Baker Pool and Spa Safety Act (15 U.S.C §§ 8001-8008) which requires all pools and spas to meet these minimum requirements:
Enclosure of all outdoor residential pools and spas by barriers that will effectively prevent children from gaining access
Equipped with devices designed to prevent entrapment
Main drains that cannot be blocked must be equipped with an anti-entrapment drain cover
If built more than one year after December 19, 2007, must have either:
More than one drain or
One or more drains that cannot be blocked or
No main drain
Safety in and Around Natural Water Settings
Wear U.S. Coast Guard approved life jackets regardless of the size of the boat, the swimming ability of boaters and/or the distance to be traveled.
Pay attention to weather conditions.
Pay attention to warning signs of rip currents and dangerous waves.
Swim parallel to shore if caught in a rip current.
Obey warning beach flags.
Toxic Mold
Mold is gross. As it turns out, it is also dangerous and sometimes fatal. Mold is defined as a fungus or microbial infestation or contamination in any project of a type that could reasonably be anticipated to pose a risk to human health or the environment or could reasonably be anticipated to negatively impact the value of the affected property in any material respect.
Mold grows naturally as part of the environment from a combination of spores, water and a source. There are over a hundred thousand types of mold but only a few species are considered toxic.
Known Types of Toxic Molds
Aspergillus: One of the most common molds found in a water-damaged, indoor environment. It is a common household mold but can become toxic depending on the species of mold. Individuals exposed to this mold generally suffer from pulmonary infections and asthmatic sensitivity.
Fusarium: One of the most common molds found in a water-damaged indoor environment, particularly in wallpaper, carpeting and other fabric and materials. This type of mold is capable of growing and spreading even in cold temperatures. This is another common household mold that can become toxic. Individuals exposed to this mold generally suffer from allergic reactions such as itchy eyes, dermatitis, runny nose, sneezing and sore throat. Severe, life-threatening conditions such as hemorrhages, internal bleeding, bone infections, brain abscesses and nervous system damage can occur due to prolonged exposure.
Penicillium: One of the most common molds found in a water-damaged, indoor environment. Individuals exposed to this mold generally suffer from asthmatic sensitivity. Bronchitis and edema are considered acute symptoms with pulmonary emphysema considered a chronic symptom.
Stachybotrys: Known as "black mold" and is considered the most dangerous. Individuals exposed to this mold generally experience flu-like symptoms such as headache, sore throat and diarrhea. Exposure to this type of mold is extremely dangerous for small children. Black mold is considered one of the most difficult molds to remediate because decreasing the humidity increases spore release and bleach appears to be ineffective.
Chaetomium: Little is known about this dangerous, musty-odor mold that is found in water-damaged drywall. Individuals exposed to this mold can experience auto-immune disease, neurological damage and permanent DNA damage.
Acremonium: Small, moist mold that evolves in appearance over time. It is generally found in household systems and areas of condensation such as window sealants, cooling coils, drain pans and humidifiers. It is very dangerous for individuals to be exposed to this type of mold and can lead to disease to organs, bone marrow and immune systems and may also impair brain function.
What Can I Potentially Recover From a Toxic Mold Lawsuit?
Monetary damages for medical monitoring, pain and suffering and economic losses
Cost of remediation/repair, lost rent and property loss for personal property
Are Toxic Mold Cases Difficult to Prove?
Yes. They can be. There are a lot of factors that can make or break your case.
Documentation of the premises. Do you have photos of the mold? Did you have an investigation done? Have type and amount of mold been documented?
Has the mold in question been confirmed scientifically and identified as a toxic mold?
Documentation of prior testing on a building. This could show that there is little or no increase in mold levels.
Causation. Where you exposed to a known toxic mold? Do you have medical evidence to establish that your symptoms are a result of exposure to this toxic mold at this property? Or is there evidence that your symptoms could be the result of exposure to allergens at another property? Will your case survive a Daubert/Frye challenge? (See Daubert v. Merrell Dow Pharms., Inc., 509 U.S. 679 (1995); Frye v. United States, 293 F. 1013 (D.C. Cir. 1923).
Are there applicable insurance policies that cover a mold claim?
Was the owner of the property notified of the mold issue? Is there documentation of this? Has this individual taken steps to re mediate or repair the issue?
Client Reviews
Get in Touch
Fill out the contact form or call us at
(217) 337-1400
to schedule your free consultation.
Free Personal Injury Consultation

Contact Us Any Time

No Fee Unless You Recover on Personal Injury Cases