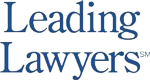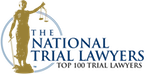 Truck Accidents
Champaign-Urbana Trucking Accident and Semi-Truck Lawyers
Koester & Bradley, LLP has decades of experience helping those injured in tractor trailer and semi-truck accidents. Victims must act quickly in order to receive compensation for their injuries because time limits may eliminate the victim's rights. It is vital to understand that YOU cannot control what negligent truck drivers and trucking companies do and YOU have every right to compensation. Trucking companies are highly regulated by State and Federal Agencies such as the Department of Transportation and it is important to make sure that all regulations are complied with and to preserve the evidence as soon as possible from the scene. If you or a loved one has been injured in a truck accident, call right away and let our competent and experienced vehicle and truck accident attorneys help you receive the compensation you deserve.
How Many Accident Attorneys Successfully Handle Cases Regarding Trucks, Commercial Vehicles, and Tractor Trailers?
Not as many as you think. Only a few law firms in Illinois are equipped to handle interstate trucking cases–this is particularly true in Central Illinois and Champaign-Urbana. Experience is key, as is a law firm that has a long history and track record. This experience reaches to a local level down to familiarity with the road systems crossing Central Illinois. Simply put, a Chicago trucking attorney may not be able to deliver the level of familiarity with the local conditions that a local Champaign- Urbana semi truck lawyer will.
Additionally, Trucking cases call for knowledge of a variety of other disciplines and the Illinois Trucking accident team at Koester & Bradley has knowledge of:
Local road conditions and various sections of interstate and local roadways throughout Champaign and surrounding Counties that are prone to tricking accidents.
Accident Reconstructions and advanced investigatory and photography skills.
Basic Physics and knowledge of human factors.
Document preservation and preservation of trucking logs and how to handle electronic data recorders (EDR).
Corporate Structure of Trucking companies and how to determine which entity has the deepest pockets for recovery.
A thorough grasp of insurance companies and their contracts and tactics and the ability to develop good witness statements.
The primary causes of Central Illinois trucking accidents and crashes.
Why Are There So Many Trucking Accidents and Injuries in Champaign-Urbana, and Central Illinois?
Koester & Bradley, LLP understands the added hazards associated with semi-trucks. Semi-trucks are essential to the transportation of goods in our country. This fact is especially clear in Champaign County and in Central Illinois where the major highways of the heartland intersect. When Interstate 57, Interstate 74, and Interstate 72 come together a dangerous situation arises. Trucks are also incredibly dangerous machines that are everywhere on the highways and roads. Semis have larger blind spots on both sides, they carry heavy cargo (some of which can even leave debris on the roadways), they take much longer to stop, they can tip easily, their drivers can be mentally exhausted and the list goes on.
Smaller vehicles in semi-truck accidents often receive the brunt of the injuries. These injuries can include brain damage, spinal cord damage, paralysis, and even death. In 2007, there were over 6 million highway accidents; trucks constituted 3.7 million of those accidents. 63% of all of the accidents in 2007 involved a truck.
Trucking and Tractor Trailer Accidents in Champaign-Urbana Reflect the trends in the State as a Whole. The vehicle accident team at Koester & Bradley can help you recover money for your damages.
In Illinois, the statistics are just as staggering. While the Illinois Department of Transportation has only published conclusive data for 2011, over 17,000 Illinois vehicle accidents involved a large truck. While this is only about 6% of all Illinois automobile wrecks, Central Illinois trucking accidents are generally far more catastrophic due to the immense size differential of the vehicle. Furthermore, trucking companies are notorious for destroying information about accidents and are only required to keep data logs for 6 months. This is why you will need the assistance of an Illinois trucking attorney to preserve your rights after a collision.
The Koester & Bradley Commercial vehicle and Semi Truck Lawyers Have Recovered Millions for the injured across Illinois.
Our truck accident attorneys and industry experts work to make sure our clients are compensated to the fullest level. After all, under the US justice system, monetary compensation is the only way to recover for injuries. We have recovered more than $100 million on behalf of our accident victim clients, with many settlement and verdicts related to trucking and commercial vehicle accidents. Our results include:
$6,000,000: Commercial Vehicle Accident involving a Semi Truck on a Central Illinois Interstate Highway
$3,500,000: Trucking Accident near Decatur Illinois involving a Tractor Trailer and Commercial Bus
Client Reviews
Get in Touch
Fill out the contact form or call us at
(217) 337-1400
to schedule your free consultation.
Free Personal Injury Consultation

Contact Us Any Time

No Fee Unless You Recover on Personal Injury Cases