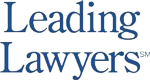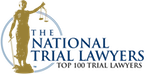 Bus Accidents
Bus and public transportation accidents in Champaign-Urbana are far more frequent than many people believe. Central Illinois and Champaign County has a mobile and dynamic work for that relies on public transportation such as the MTD (Mass Transit District), shuttle buses to Chicago O'Hare and Midway airport and even local transit districts in Monticello, Danville, Decatur, and other Central Illinois locations. Champaign Illinois in particular has many more buses due to the thousands of students at the University of Illinois.
Bus accidents in Illinois can be complicated, and the assistance of an experienced local lawyers such as the bus and transportation accident team at Koester & Bradley can maximize your recovery and make sure that the medical recovery and insurance issues you will face are dealt with.
Bus Accidents and Injuries in Champaign Urbana and Across Illinois
In Champaign-Urbana, plenty of college students as well as the general population utilize the mass transit as their main choice of transportation. Common Carrier Buses also commonly transport passengers daily from the area to Chicago, St. Louis, etc. However, sometimes these conveniences can result in tragedy. Bus travelers, pedestrians and various other vehicle drivers can be seriously injured in bus crashes. Bus accidents can occur between other buses, trucks, bicyclists, pedestrians and other motor vehicle drivers. Injuries commonly associated with bus accidents include but are not limited to broken bones, back and spinal cord injuries, traumatic brain injuries, amputations and even death.
Bus Accident Cases are Complex-Koester & Bradley Has Your Back
Bus crashes can lead to complex liability concerns especially if numerous transit authorities, e.g. city, county or state, are involved. There can be numerous liable parties in bus crashes, including the bus company, the chauffeur, the community transportation authority as well as the manufacturer of the bus. If you or a loved one has been injured in a bus crash, you'll need the help of an experienced attorney who handles public transportation accident cases.
The bus accident attorneys of Koester & Bradley, LLP have the skill and experience necessary to hold the responsible parties liable for your medical expenses, lost income and pain and suffering. If you or a loved one has been injured in a bus accident, please contact 217-337-1400 to schedule a free consult to discuss your potential claim.
Koester & Bradley, LLP can assist you if you have been injured in an accident involving:
City Buses
Tour Buses
Common Carrier Buses, e.g. Greyhound
Hotel Shuttles
What Are the Common Causes and Types of Bus and Transportation Accidents Accidents?
Similar to car crashes and other auto accidents in Champaign Urbana and across Illinois, bus accidents can happen for a variety of reasons. Bus drivers and public transportation operators are human, and they can make mistakes. Additionally, other drivers on the road and even pedestrians can interfere with the safe operation of the bus or shuttle to cause a bus accident. An example is the heavy pedestrian traffic in Champaign Urbana area.
Most importantly, busses are very dangerous to other cars and automobiles due to the excessive size and weight. When buses strike other cars or pedestrians, or even those on bicycles, serious personal, injuries or even death can result.
Typical bus accidents and crash causes that Koester & Bradley has litigated include:
Bus Drivers failing to allow safe following distances behind other vehicles.
Bus Drivers failing to obey speed limits.
Bus Drivers failing to control the breaking distance of the bus and breaking too quickly and causing passengers to be thrown.
Bus drivers suffering from fatigue and driving while tired.
Improper training of bus drivers.
Bus Drivers failing to provide sufficient responses to injuries on the bus.
What Are the Common Bus Accident Injuries?
Injuries sustained in Champaign-Urbana bus accidents in Illinois can be devastating. This makes sense given that busses are large in size and dangerous to other vehicles. Also, passengers are often moving around and not seated in busses. Koester & Bradley has found through our research that the following are the most common injuries sustained after a motorcycle crash in Illinois:
Serious personal injury and even death when a bus hits another vehicle or a pedestrian. 
Muscle Injury
Broken Bones
Leg Injury
Concussion
Spinal Injury
What Should I Do if I Have Been in a Bus Accident?
Avoid moving yourself and/or a passenger if he/she is seriously injured. Let medical personnel assist you.
Alert the bus operator of your injuries and ensure that a report is filed.
Call the police and file a formal report.
Exchange driver information with the other driver in order to obtain necessary insurance information.
Seek the necessary medical treatment.
Hire a qualified personal injury attorney.
Do NOT admit fault and tell the driver that you were seated the entire time.
Do NOT plead guilty in court.
Do NOT agree to a recorded statement with the insurance carrier before seeking legal advice.
Do NOT accept a check from the at-fault driver or his/her insurance company as this can be construed as a settlement agreement which can preclude you from recovering additional money.
Client Reviews
Get in Touch
Fill out the contact form or call us at
(217) 337-1400
to schedule your free consultation.
Free Personal Injury Consultation

Contact Us Any Time

No Fee Unless You Recover on Personal Injury Cases