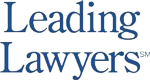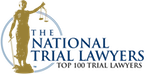 The Truth About Medical Malpractice
In 2005, Illinois enacted an arbitrary $500,000 cap on the total amount of non-economic damages recoverable by patients in medical malpractice cases against doctors and an arbitrary $1 million cap in cases against hospitals. Proponents of the cap argued that malpractice claims and verdicts were skyrocketing, driving doctors out of Illinois, and raising health care costs. These arguments were a complete fiction, and the insurance companies' own data proves the medical malpractice "lawsuit crisis" is a myth. Learn more about the fundamentals of medical malpractice in Illinois in our FAQ's.
Fortunately for the citizens of Illinois, the Supreme Court struck down the medical malpractice caps as unconstitutional in 2010 reasoning that it violates the separation of powers clause of the Illinois Constitution. The following is the introduction to a very informative white paper published by the Illinois Trial Lawyers Association a few years ago, but is still relevant today given the tumult cause by recent health care developments.
Claims and payouts have been stable. Court records show that the annual filings of malpractice lawsuits in Illinois steadily decreased before the enactment of the damages caps in 2005 and thereafter. The insurance companies' regulatory filings show that since 2000, both frequency and severity of malpractice claims and payouts have been stable, or even decreasing. It was necessary for the proponents of caps to resort to statistical manipulations to argue for caps. For example, before 2003, the state's largest medical malpractice insurer, ISMIE, counted a claim involving both an ISMIE-insured doctor and an ISMIE-insured medical corporation or clinic as a single claim. In 2003, ISMIE altered its reporting system and, for the first time ever, began to count a combined doctor/clinic claim as two claims. This change doubled the number of reported claims overnight. Then in 2005, in hearings before the General Assembly, ISMIE grossly overstated its expected future total payouts on claims to argue for caps – but after the cap was passed, ISMIE substantially lowered those numbers and admitted the cap had nothing to do with the change.
The "judicial hellhole" claim is another myth. The data show that Cook, Madison and St. Clair counties have seen the same trend of stable, if not declining, frequency and severity of medical malpractice claims.
Insurance companies have enjoyed record profits. Insurance company data reveals that total insurance payouts remained flat between 2000 and 2005, while malpractice insurance rates dramatically increased. The result was records insurance company profits and gold-plated compensation packages for insurance executives. ISMIE's net income doubled in three consecutive years (2004 through 2006), and it earned a record profit of $50.2 million in 2006. ISMIE added profits of $40 million in 2007 and $34 million in 2008, making it one of the most profitable carriers in the country.
Insurance rate fluctuations are the result of market conditions. Insurance companies have admitted that business conditions and diminished returns on financial investments – rather than malpractice claims – were responsible for the increase in insurance rates.
Insurance reforms, not caps, will deal with excessive insurance rates. Insurance reforms have created new competition in the insurance market and stabilized and even lowered rates. Insurance regulation superimposed upon market conditions is the only effective way to control insurance rates.
Medical malpractice claims have had little effect on hospitals' bottom line. Although hospitals have asserted that they face increased numbers of claims, they have never placed their internal data in the public domain and therefore has never been independently verified. There is ample reason to be skeptical. After hospitals submitted a selective analysis of Cook County verdicts to the General Assembly in 2005, re-analysis (which included complete verdict data) showed that noneconomic damages awards against hospitals actually declined from 2002-2003. Moreover, hospitals have been prospering financially and enjoying record profits, without caps having had any impact.
Assertions of a physician "exodus" are phony. The number of doctors in Illinois has increased every year since 1963 – measured statewide in total terms, per capita, and even for specialists like neurosurgeons and OB/GYNs. Illinois' growth in physician supply has outpaced all but one of Illinois' thirteen neighboring states, even though most of those states have damage caps.
The health care cost argument is phony. Authoritative studies by independent scholars have consistently shown that medical malpractice claims and lawsuits have little or no effect on overall health care costs.
Improved patient safety prevents malpractice lawsuits. Medical malpractice is a leading cause of death and injury in the United States, injuring an estimated 180,000 and killing tens of thousands of Americans annually. Preventing malpractice in the first place is the best way to avoid malpractice litigation.
History repeats itself. Tales of a medical malpractice "crisis" were told in 1975, 1985, and 1995 – a ten-year, repeating pattern that further underscores that insurance rates are related more to the business cycle and insurance company investment income than to tort claims. In response to each tale of "crisis," Illinois adopted arbitrary tort reform laws. Each time courts held key parts of the laws unconstitutional, and every time caps were included in the laws, they were held to be unconstitutional. Each time bogus predictions were made that "the sky-is-falling" and that the court action would cause another "crisis," and each time these claims were substantially discredited. This time will prove to be no different.
Client Reviews
Get in Touch
Fill out the contact form or call us at
(217) 337-1400
to schedule your free consultation.
Free Personal Injury Consultation

Contact Us Any Time

No Fee Unless You Recover on Personal Injury Cases