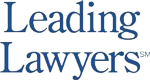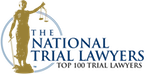 Causes of Trucking Accidents
Illinois, and specifically Champaign County, are hot beds for Trucking accidents. Following a commercial Trucking accident in Illinois it is important to determine the precise cause of the accident, as well as the responsible party. Without knowing the cause of the accident, recovering for your injuries or those injuries sustained by a loved one, is very difficult in Illinois. Koester and Bradley are skilled truck accident attorneys and have been assisting our clients in recovering millions of dollars for valid claims of compensation following trucking accidents where the truck driver is negligent. It is important to have a grasp and understanding of the major causes of Illinois trucking accidents to fully recover for your injuries. The stakes of a trucking accident on a Champaign Illinois Highway, whether Interstate 57, Interstate 74, or Interstate 72, are very high. Given that semi-tractor trailer trucks are large and can be hauling huge and heavy loads, the destructive combination of speed and force relevant factors in determining the cause of a trucking accident. Illinois trucks accident lawyers Koester and Bradley have established the following major causes of trucking accidents in Illinois based on our experience in helping injured victims of trucker negligence recover millions of dollars for decades.
After loosing a parent in a trucking case on Interstate 57 in Champaign Illinois, my family and I were devastated. Tom Koester and Ryan Bradley hit the ground running and recovered a large sum of money from the insurance company for the trucking company. Their knowledge and expertise, as well as local connections, were a blessing to my family.
What Was the Cause of My Illinois Trucking Accident?
Brake Failure
One of the most common causes of truck accidents is brake failure. Due to the large size of big rigs, tractor-trailers and semi-trucks as well as the weight of the truck's load, drivers sometimes have difficulty applying the brakes quickly in an accident. When brakes fail due to improper maintenance, repair and/or inspection, catastrophic accidents can occur.
Truck Tire Blowouts
When a driver or his company fails to routinely inspect and maintain the truck's tires, a blowout can occur resulting in a horrific accident. Some drivers overload their trucks past the federal mandated weight limit of 80,000 pounds which can put extra stress on tires resulting in a blowout. Other drivers continue to drive on tires that have exceeded their lifetime of wear and tear which can result in a blowout and eventual crash. Tire pressure can drop in colder months resulting in underinflated tires. If the tires remain in this condition, they can burst resulting in an accident. Over-inflation of tires can also result in an accident because the added pressure puts increased stress on the tires' internal components which can result in a blowout. Poor road conditions such as cracks, uneven surfaces and potholes can increase the wear and tear of the truck's tires resulting in more frequent blowouts.
Improperly Loaded and Overloaded Cargo
Section 127 of title 23 of the United States Code establishes weight limitations for vehicles operating on the Interstate System. The maximum weight limitations are: 20,000 pounds on a single axle; 34,000 pounds on a tandem axle; and 80,000 pounds gross weight, or the maximum allowed by the Federal Bridge Formula. Section 127 states that the overall gross weight may not exceed 80,000 pounds, including all enforcement tolerances, except for those vehicles and loads which cannot be easily dismantled or divided, and have been issued permits in accordance with applicable State laws. [23 U.S.C. 127(a)]. Many accidents are caused due to trucks overloading their cargo or by improperly loading the cargo resulting in uneven distribution. This uneven distribution can result in the truck overturning. Overloaded cargo can also result in the truck jackknifing, causing a truck tire blowout or increased brake failure.
Hours of Service Violations
When truck drivers exceed the maximum allowed hours of operation, accidents may happen due to a driver falling asleep at the wheel and/or because of the driver's reduced reaction time due to fatigue. According to the Federal Motor Carrier Safety Administration, property-carrying drivers are limited to driving a maximum of 11 hours after 10 consecutive hours off-duty. A property-carrying driver may not drive longer than a 14-hour limit even if he/she has been off-duty for more than 10 consecutive hours. A property-carrying driver cannot exceed 60 to 70 hours of on-duty driving time in 7 to 8 consecutive days.
See also https://www.fmcsa.dot.gov/regulations/hours-service/summary-hours-service-regulations
Trucker Cellphone Use/Texting
If a truck driver engages in distracted driving, he/she could lose control of his/her vehicle or fail to react timely to an oncoming hazard resulting in a catastrophic accident.
The Federal Motor Carrier Safety Administration (FMCSA) prohibits texting by commercial motor vehicle (CMV) drivers while operating in interstate commerce and imposes sanctions, including civil penalties and disqualification from operating CMVs in interstate commerce, for drivers who fail to comply with this rule.
This rule also restricts a CMV driver from reaching for or holding a mobile phone to conduct a voice communication, as well as dialing by pressing more than a single button. CMV drivers who use a mobile phone while driving can only operate a hands-free phone located in close proximity. In short, the rule prohibits unsafely reaching for a device, holding a mobile phone, or pressing multiple buttons.
The rule imposes sanctions for driver offenses, including civil penalties up to $2,750 and driver disqualification for multiple offenses. Motor carriers are also prohibited from requiring or allowing their drivers to text or use a hand-held mobile phone while driving and may be subject to civil penalties up to $11,000.
Driving Under the Influence of Alcohol And/or Drugs
Impaired motor skills, loss of concentration and increased fatigue can occur when a truck driver is under the influence of alcohol and/or drugs such as cocaine, amphetamines and marijuana. Impaired driving can result in serious accidents and even fatalities.
Truck Driver Negligence
Serious crashes can occur if a truck driver engages in the following negligent actions: driving under the influence of alcohol and/or drugs, driving distracted by use of cell phone or texting, driving in dangerous weather conditions, speeding, failing to abide by the rules of the road, failing to follow the hours-of-operation guidelines and falsifying maintenance records and logbook entries.
Commercial Driver's License Fraud
In order for a driver to obtain a Commercial Driver's License (CDL), he/she is required to be well-versed in rules and regulations outlined in the Illinois CDL manual, to take a written test, to obtain a permit and to take the driving test. When a driver does not have the proper experience and appropriate licensing, it is extremely dangerous because he/she is not only endangering his/her own life but also any and all drivers on the road.
Truck Regulation Violations
Accidents can occur when truck drivers and/or their companies allow drivers to engage in hours-of-service violations, allow drivers to submit falsified or inaccurate travel logs, allow drivers to drive impaired, allow drivers who are not properly licensed to drive, allow drivers to drive vehicles without proper insurance, allow drivers to drive who do not have proper training, allow trucks to be overloaded, allow trucks to be improperly loaded and allow trucks that do not have proper maintenance and repair to be on the roads. When these violations are allowed to continue, everyone on the road is at risk of a serious accident.
Underride Crashes
Underride accidents occur when a vehicle's hood collides with the side of the truck. Because most vehicles' hoods are the same height as the underside of the truck, this can result in the top of the vehicle being crushed or pulled off completely. Trucks are required to have specially-fitted equipment to reduce the risk of underride crashes but studies show that the equipment is not strong enough to prevent these accidents.
The experienced trucking accident attorney team at Koester & Bradley has recovered millions of dollars for our clients as a result of injuries sustained from semi crashes in Illinois. Let us know how we can help you or a loved one today.
Client Reviews
Get in Touch
Fill out the contact form or call us at
(217) 337-1400
to schedule your free consultation.
Free Personal Injury Consultation

Contact Us Any Time

No Fee Unless You Recover on Personal Injury Cases