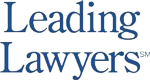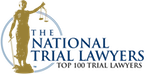 Products Liability
Koester & Bradley, LLP is working to make manufacturers responsible for the safety of their products. When you go to the store to buy a toy for your child, you do not expect it to become highly dangerous. In the same vein, weight loss supplements and other medications are intended to help you achieve physical fitness goals, not to put you in the hospital because severe liver damage has resulted. Manufacturers of every kind of product warrant that what they sell is safe for its intended purpose. Unfortunately, this is not always the case.
Injury or, worse, death, of a person as well as damage to property is often the result of poorly manufactured or poorly designed products. When this happens, the manufacturer is often liable for the damages its product caused. Products liability litigation is how dangerous products are removed from the market and how injured consumers receive civil justice.
The attorneys at Koester & Bradley, LLP have extensive experience in handling products liability cases. We understand how large manufacturers can intimidate consumers and we have the financial resources and the knowledge to deal with the large corporation.
Koester & Bradley, LLP has handled cases regarding:
Medical devices including: artificial hips and knees, heart valves, temporomandibular joint inserts and orthopedic hardware such as artificial knees, hips and shoulders
Pharmaceuticals including: Dilantin, Fen-phen, Vioxx, Celebrex, Bextra, Crestor, Propulsid, Zyprexa, Guidant Corporation and Rezulin
Motor vehicles and their components
Seatbelt systems
Machinery and other workplace products
Ladders
ATVs
Lawn equipment
If you or someone you love has been injured by a product that you suspect is dangerous or defective, please seek the advice of a competent attorney such as Koester & Bradley, LLP. Time is of the essence as a victim's rights may expire with the passage of time.
Client Reviews
Get in Touch
Fill out the contact form or call us at
(217) 337-1400
to schedule your free consultation.
Free Personal Injury Consultation

Contact Us Any Time

No Fee Unless You Recover on Personal Injury Cases