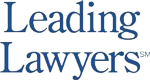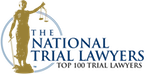 Complex Litigation and Defective Products
Koester & Bradley, LLP has the experience and financial resources to handle large-scale cases not only for residents of CHampaign Urbana, but also across Illinois and nationally. Koester & Bradley, LLP has over 100 years of experience in providing civil justice to those who have been injured. Included in this experience is representing clients in large-scale and complex litigations. Whether it is a class action or a mass tort, Koester & Bradley, LLP has a proven track record of getting our clients money in the face of lengthy, complex and arduous litigation. Injuries can come from a variety of causes and can be both physical in nature and also financial.
Mass torts happen when large numbers of people receive the same or similar injuries at the hands of companies manufacturing and producing unsafe and defective products. Efficiency is gained by representing a number of such clients at the same time. Examples of such litigation may involve products that have caused property damage such as polybutylene piping and products that have caused injuries such as pharmaceuticals.
Some of these products include defective medical devices, dieting drugs, polybutylene piping, consumer products, and other common household products. Other complex, multi-party litigations can result from large accidents like a company's contamination of a water supply, a train accident, or even a chemical leak.
Whatever the misfortune may be, Koester & Bradley, LLP has the veteran lawyers, financial resources, experience, and dedication necessary to handle these large and complex cases. Our previous cases have included dangerous breast implants, dangerous pharmaceuticals, shareholders' derivative suits, and polybutylene piping. If you or a loved one has been injured, either financially or physically, you should contact an experienced lawyer who can ensure that you receive the justice you deserve. Do not wait as time may limit the opportunities that you or a loved one may have to be compensated for your injuries. Further, do not underestimate the benefit of having local representation even in a National case where you or a loved one will be more than a number.
Koester & Bradley, LLP handles complex litigation and mass tort cases on a contingent fee basis with the fee being a percentage of the recovery. There is no fee if there is no recovery.
Client Reviews
Get in Touch
Fill out the contact form or call us at
(217) 337-1400
to schedule your free consultation.
Free Personal Injury Consultation

Contact Us Any Time

No Fee Unless You Recover on Personal Injury Cases