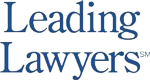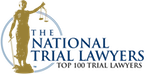 Uloric Injury Lawsuits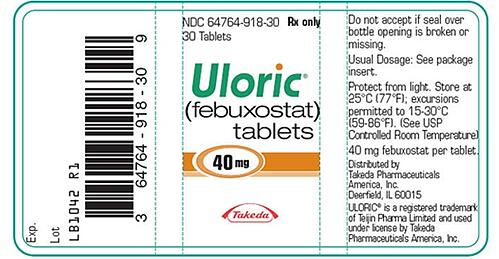 Modern Medical Network, nearly 4% of the United States population self-reported gout in 2008. Since that time instances of of gout have only been on the rise.
Acknowledging this robust and growing market, the pharmaceutical industry created medicines to address the American gout problem and make millions of dollars in the process. Takeda Pharma, a company that has already experienced significant legal trouble and lawsuits over its drug Actos which caused bladder cancer, began entered the gout treatment market with is successful drug Uloric in 2009. Since that time, patients in Illinois and across the country who took Uloric have experienced serious side effects from the drug, usually related to heart problems and even death.
Koester & Bradley is investigating claims and lawsuits against Takeda Pharmaceuticals over Uloric injuries and death. If you are presently taking Uloric, of have a close friend or loved one who is taking Uloric to treat gout, please consult your physician immediately. If you or a loved one has already experienced side effects from Uloric or cardiac events, or if a loved one has died after taking Uloric, you may be eligible to seek significant monetary compensation.
What is Gout?
Gout is a common and complex form of arthritis caused when urate crystals accumulate in a joint resulting in inflammation and pain. Urate crystals develop when high levels of uric acid are found in the blood. This condition predominantly attacks the toes and feet of its victims and can be debilitation.
What are the Symptoms of Gout?
The symptoms of gout are unique and painful and include:
Inflammation and redness of joints
Intense joint pain (commonly affecting fingers, wrists, elbows, knees and ankles)
Lingering discomfort
Limited range of motion
How is Gout Treated?
Medication prescribed from and doctor and dietary changes are the primary ways to treat acute attacks and future attacks of Gout. Medicines include:
Nonsteroidal anti-inflammatory drugs (NSAIDS) such as Ibuprofen (Advil, Motrin IB), Naproxen sodium (Aleve), Indomethacin (Indocin), Celecoxib (Celebrex), Colchicine (Colcrys, Mitigare), Corticosteroids
Medications to prevent gout complications and block uric acid production such as Xanthine oxidase inhibitors (XOIs), Allopurinol (Aloprim, Lopirun, Zyloprim), Febuxostat (Uloric)
Medications that improve uric acid removal including Uricosurics,Probenecid (Probalan), Lesinurad (Zurampic)
What is the History of the Dangerous Drug Uloric?
Uloric (febuxostat), manufactured by Takeda Pharmaceuticals, attempted to gain approval from the Food & Drug Administration (FDA) to market this drug for the treatment of hyperuricemia in 2005 and 2006. However, research showed that individuals taking Uloric had a slight elevation in the risks of heart problems, e.g. angina, acute coronary syndrome, and myocardial infarctions, and the risk of death. The FDA required Takeda Pharmaceuticals to conduct expanded clinical trials and provide additional safety data to the FDA to ensure that the benefits of Uloric outweighed any risks to patients. Takeda Pharmaceuticals presented their data from expanded clinical trials and in February 2009, they obtained FDA approval to sell Uloric. The FDA approval, however, required that Takeda Pharmaceuticals conduct post-marketing safety studies to further evaluate Uloric's risks to patients. These studies were to be completed before January 31, 2015.
The post-marketing clinical studies' preliminary data of over 6,000 patients taking Uloric showed that there was an increased risk of cardiac-related death. The FDA noted that this risk was higher than what was documented for patients who took allopurinol for gout treatment. On November 15, 2017 the FDA issued a drug safety alert for Uloric but did not recall the product. At this time, a black box warning noting the potential risks of serious injury or death associated with this drug was also not required by the FDA.
An international consumer advocacy organization known as Public Citizen filed apetition with the FDA in June of 2018 with concerns of Uloric's effects on patients and sought removal of thepharmaceutical from the market. The data of the completed post-marketing clinical studies was received by theFDA on August 22, 2018. An advisory meeting of experts was to discuss the risk of cardiac-related deathsassociated with the use of Uloric in January 2019. On January 11, 2019, the FDA Advisory Committee of expertsmet to discuss the risks of Uloric and to determine if the use of the pharmaceutical should be limited or if thewarning label of the pharmaceutical should be changed.
What Should I do if I am Taking Uloric?
The United States Food and Drug Administration has issued guidelines about Uloric. These guidelines are aimed at both the patient taking Uloric and also healthcare professionals prescribing the dangerous drug. These guidelines are include:
Medication Guide for Patients
Tell your health care professional if you have a history of heart problems or stroke.
Discuss with your health care professional the benefits and risks of using Uloric to treat gout.
Seek emergency medical attention immediately if you experience the following symptoms while taking Uloric:

Chest pain
Shortness of breath
Rapid or irregular heartbeat
Numbness or weakness on one side of your body
Dizziness
Trouble talking
Sudden severe headache

Do not stop taking Uloric without first talking to your health care professional
Medication Guide for Health Care Professionals
Uloric should be reserved for use only in patients who have failed or do not tolerate allopurinol.
Counsel patients about the cardiovascular risk associated with Uloric.
Advise patients to seek immediate medical attention if they experience any of the above-referenced symptoms while taking Uloric.
Client Reviews
Get in Touch
Fill out the contact form or call us at
(217) 337-1400
to schedule your free consultation.
Free Personal Injury Consultation

Contact Us Any Time

No Fee Unless You Recover on Personal Injury Cases