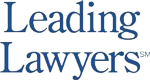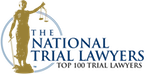 Vaginal Mesh
While trans-vaginal mesh implants are a popular treatment for pelvic organ prolapse and stress urinary incontinence, there are also great risks and potential liability on the part of manufacturers.
Studies reviewed by the FDA in issuing a health notification have showed that 10% of women who undergo trans vaginal mesh surgery may experience complications within the first year after surgery, much sooner than manufacturers advertised.
In fact, vaginal mesh was touted by manufacturers as a less invasive and lower risk procedure. Despite this, thousands of women have had their lives permanently altered due to defects in the vaginal mesh implanted in them. As a result of these injuries lawsuits have been filed. The basis for these claims is that the manufacturers rushed vaginal mesh implants to market without proper testing.
Vaginal mesh is used to treat pelvic organ prolapse (POP) which happens after childbirth, during menopause or after a hysterectomy. It is a very serious condition. The fact that the condition may go unnoticed by some women can result in even more dangerous complications.
Vaginal mesh is also used to treat stress urinary incontinence (SUI) which involves the leakage of urine. This condition also occurs when pelvic muscles are no longer able to support the bladder and urethra.
These conditions used to be remedied by doctors by using a patient's own tissue to correct problems. Mesh was touted a a better option by the medical device industry.
Transvaginal meshtreatments, including bladder slings, were developed to allow doctors more flexibility and to allow doctors to avoid major surgeries. Bladder slings are a specific type of mesh used to treat SUI conditions.
The FDA is simply not sure if vaginal mesh is a better approach to handling the challenges of POP and SUI. This reluctance is due to women experiencing the following injuries:
Erosion, and possible exposure or extrusion, of mesh through vaginal tissue
Perforationof pelvic organs, bowels and blood vessels
Pelvic pain and difficulty moving
Abdominal pressure
Recurrence of POP
Vaginal discharge and infections
Vaginal bleeding
Vagina scarring or shortening
Urinary incontinence
If you have experienced any of these issues or others as a result of a procedure involving vaginal mesh or sling, you may have a claim. Contact Ryan Bradley at Koester & Bradley for a free evaluation.
Client Reviews
Get in Touch
Fill out the contact form or call us at
(217) 337-1400
to schedule your free consultation.
Free Personal Injury Consultation

Contact Us Any Time

No Fee Unless You Recover on Personal Injury Cases