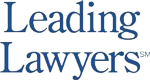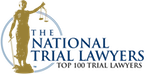 Pressure Cooker Lawsuits
Pressure cookers are a common appliance in many kitchens, yet the high levels of heat and pressure that the devices create can become hazardous if there is a product defect. Defective pressure cookers can cause the release of superheated steam as well as the explosion of the device. Both of these failures can cause serious burns to any people who might be nearby. Most often, device failures are caused by faulty seals, failure to vent steam, defective gaskets, faulty safety valves, and failure by the manufacture to warn consumers of potential dangers. Sometimes, a combination of defectives results in a device failure. The Consumer Protection Safety Commission (CPSC) has issued recalls of many defective pressure cookers, such as:
Breville
Double Insight
Manttra
Tristar Products
Ultrex-Brand
Welbilt Electronic Pressure Cookers – Model PC501
Additionally, many pressure cookers that have been reported as dangerous to the CPSC have yet to be recalled and are still sold to consumers across the United States. Injuries resulting from defective pressure cookers can be incredibly severe and cause long-term pain and damage. Burns across the torso, arms, hands, and face can necessitate debridement – the removal of damaged skin – and can even damage muscles and tendons if a third-degree burn is suffered. The extreme suffering associated with burns, in addition to medical bills, time away from work, and decreased quality of life mean that a defective pressure cooker can cause great suffering to a user and their loved ones. With representation by a skilled lawyer, victims of defective pressure cookers and their families are able to seek compensation for their injuries caused by the negligence of manufacturers.
Contact Koester & Bradley's Illinois Product Liability Litigation Team for Assistance
Client Reviews
Get in Touch
Fill out the contact form or call us at
(217) 337-1400
to schedule your free consultation.
Free Personal Injury Consultation

Contact Us Any Time

No Fee Unless You Recover on Personal Injury Cases