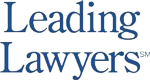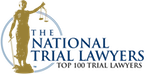 Stryker Metal Hip
Stryker has Settled ABG II Metal-on-Metal Hip Prostheses Claims–Koester & Bradley Answers the Most Frequently Asked Questions
Who is Part of the Recall Settlement?
Patients who received a Rejuvenate Modular or ABG II modular-neck stem are encouraged to first contact their surgeon and make sure that they are monitoring their blood levels and pain levels. Patients uncertain if they have one of these products implanted should contact their surgeon or consult their medical records. It is still up to the patient, however, to be aware of what is happening to his or her health.
To protect your legal rights to compensation, it is also wise to consult an experienced and local attorney, whether or not your hip has been revised.  The process necessary for receiving compensation is complex and at this stage, Stryker is aware of how to minimize its exposure.
July 6, 2012: Stryker Orthopaedics, a publicly traded company and a prominent designer and manufacturer of prostheses and medical devices, recalled two of its hip implant models. This recall was premised on the fact that the hip prostheses in question are prone to "fretting and corrosion" that could trigger pain, swelling, and other complications in patients.
Similar to hip failures by manufacturers such as DePuy, Wright Medical, and Zimmer, countries that register medical devices have been the first to warn of failures. In the case of the Stryker Rejuvenate, the Canadian regulatory body, Health Canada, recalled the Stryker Rejuvenate back in April of 2012. This was not the only problem that Stryker has had with its devices either. Also in April, the Australian and New Zealand Departments of health recalled the Stryker MITCH TRH Modular Head due to premature failure.
Stryker's Rejuvenate Modular and ABG II modular-neck stem devices are both what is known as metal-on-metal devices. This entire group of prostheses, from a variety of different manufacturers, has been called into question recently by the legal and medical community. In fact, the FDA has formed a special panel to address the problems.
In regard to the Rejuvenate Modular and ABG II modular-neck stem devices, Stryker is informing patients who have been implanted with one of the recalled devices to contact their physician immediately. Meanwhile, the company has stopped global production of the devices.
With almost any lawsuit there are many questions to answer. This is especially true now that a settlement has been reached. The Stryker Rejuvenate and ABG II recall is no different. Koester & Bradley is here to help Peoria, Illinois and the surrounding area answer questions:
I received a letter form Stryker, or a company called Broadspire, what should I do? It is estimated that over 20,000 of the recalled hip devices were implanted and it is believed Stryker will be facing lawsuits from those suffering metal toxicity or poisoning as a direct result of the defective implants. Broadspire is a subsidiary of Crawford & Company—the largest insurance and claims adjuster in the world. The motivation in retaining Broadspire for the Stryker cases is likely the same as for the previous Johnson & Johnson cases—to protect the company's interests rather than those of the consumers affected by the hip implant recalls. While working with Stryker and Broadspire is not always a bad idea, it is almost imperative to have a local attorney assist with the process. Broiadspire will ask for your records, and even the ex-planted device. This information will be used to defend your claim. Koester & Bradley can help. Please remember that even though a settlement has been reached in this case it is still wise to contact a local attorney to assist with the process.
I have not received any notice from my doctor about the Stryker ABG II or Rejuvenate, what should I do? Some doctors in Peoria have not alerted their patients of the Stryker recall. Just because you are not experiencing pain, it does not follow that you are not injured. Further, doctors are charged with protecting your health, while attorneys are charged with preserving your rights. It is import to consult with both to be fully protected.
I received a Stryker Product Experience Report, how should I proceed? As of January, 2013, many recipients of the Stryker Rejuvenate or ABG II hip implant had received a Product Experience Report or PER. These letters appeared—at least on the surface—to simply be part of the Stryker investigation process. Just as with the J&J Broadspire letter, the letter asked patients to grant permission to obtain personal medical records in order to "conduct an investigation of the issue." The PER letter did not offer to pay for revision surgery or that ex-plants be turned over to them, however have no doubt that the information that Stryker will only be used to minimize its loss, and not help the patient.
I have had a revision of my ABG II or Rejuvenate, what should I do with the device? Quite simply, retain the hip prosthesis and provide it to your attorneys as soon as possible for storage. The device it at the heart of the case and Stryker or one of its agents should never receive the device.
My doctor says I am fine, why should I call Koester & Bradley and take part in the settlement? Simple, it will not impact your health or progress to register your claim with a local attorney actively involved in the litigation whether or not you actually have the revision surgery. Consultations with the Peoria Stryker Hip Recall Center are free of charge and are the first step in preserving your legal rights. Further, many recipients of a recalled Stryker Rejuvenate or ABG II hip implant have suffered serious injury from the device. An attorney can help determine whether you are experiencing symptoms of metal poisoning or if your implant is loosening due to infection, causing you constant pain and eventually substantiate your claim. You do not need to fight Stryker alone.
Act Fast to Preserve Your Right to Compensation
Both Stryker hip replacement models were approved through the 510(k) process, meaning neither model was subjected to testing or clinical studies before being used in actual patients.
Stryker conducted post-market surveillance, but the implants had already been installed in a large number of patients. Upon surveillance, it was discovered that the modular-neck stem was susceptible to corrosion and fretting.
Known complications arising from these models include:
Blood toxicity from metal debris, potentially resulting in chronic pain, inflammation, loss of vision or hearing, gastrointestinal disorders, cardiovascular issues, and more
Death of surrounding tissue (necrosis)
Hip dislocation
Broken bones around the site of the implant
Metallosis
If you received a Rejuvenate or ABG II hip implant, it is recommended that you contact your surgeon. If you are uncertain if you have one of these models, consult your surgeon or your medical records.
Even if you have already attempted to take legal action for problems with a Stryker Rejuvenate or ABG II hip implant and been turned away, you may still have a case. The primary hip joint in both of these models does not create metallic corrosion and fretting, since it is made of ceramic. Because of this, many patients seeking legal counsel for issues with this device were initially turned away. Since that time it has come to light that the femoral neck and the hip stem are the components that fret and corrode, causing metal fragments to come loose. This inherent flaw in these two implant models is irrefutable, giving you a second chance at the compensation you deserve.
If you have received a Stryker hip implant and have experienced any adverse effects, you may have a case. Please contact our office to speak with one of our Stryker Hip Implant Attorneys. It will cost you nothing to find out what might be done in your situation and we collect no fees until we win your case.
The Medical world is talking.  The following are actual failure report quotes from the Food and Drug Administration:
"This is the patient's fourth revision. Patient had a Rejuvenate stem and an ADM cup from the previous surgery done early April. Patient continued to dislocate."
"[Patient] was complaining of severe pain in her hip. When the surgeon opened up her hip joint, he discovered a large pseudo tumor and extensive muscle damage. When the modular was removed there was extensive corrosion noted. With black debris noted on the neck. The stem was then completely removed and the [patient] was revised."
"Patient did well in the immediate postoperative period for at least 6 months, felt a pop, but then experienced some pain in the left hip thereafter…fluid in the soft tissues…corrosion at the head/neck junction of the stem which resembled that of a black rust…of great concern."
Further review of FDA reported failures from the MAUDE System reveals that most commonly, failures of the Stryker Rejuvenate and ABG II devices are associated with:
Pain
Popping in the joint
Squeaking
Weakness in the joint
Shooting pain
Clicking in the Joint
If you or a loved one has a Stryker Rejuvenate or ABG II implant and are experiencing any of these symptoms please seek a consultation from a doctor. Further, contact an attorney experienced in medical device cases at the Stryker Hip Recall Center
In order to determine whether or not the Stryker metal on metal hip is failing and in need of a revision surgery, your doctor may elect to:
Take blood tests to monitor the levels of heavy metal ions: if levels are elevated, then revision may be suggested;
Take X-Rays of your hip;
Conduct a physical examination; and/or
Perform other laboratory tests
With revision surgeries come with far more serious complications and side effects than those associated with initial hip surgeries. This is why you may be entitled to compensation for the pain and suffering along with the costs of revision surgery of your Stryker device.
Client Reviews
Get in Touch
Fill out the contact form or call us at
(217) 337-1400
to schedule your free consultation.
Free Personal Injury Consultation

Contact Us Any Time

No Fee Unless You Recover on Personal Injury Cases