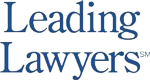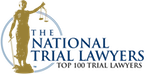 Elmiron Blindness
Illinois Residents have Experienced Blindness from the Drug Elmiron
The defective and dangerous drug team at Koester & Bradley is investigating both local Central Illinois and national cases involving popular drug named Elmiron.  The drug which is generally used to treat interstitial cystitis (IC) has been linked to severe vision loss and even blindness.  While the drug has been widely prescribed for decades, the scientific evidence revealing the hidden dangers of the drug has building recently, and the Champaign defective drug team at Koester & Bradley has been retained by clients across Illinois and the Country to file claims for negligent and defective design, inadequate warnings in order to recover for our clients.
What Is Elmiron and What Is Elmiron Prescribed to Treat?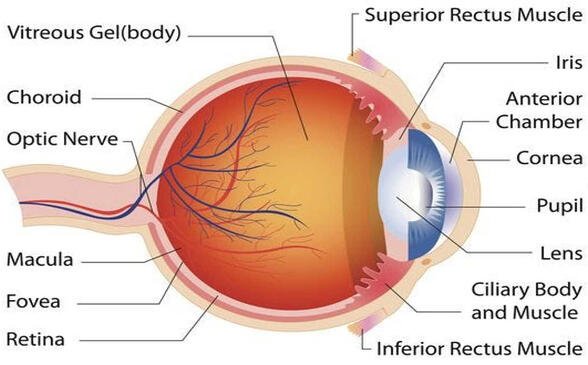 Pentosan Polysulfate Sodium, manufactured by Janssen Pharmaceuticals under the name Elmiron, is a medication prescribed to treat bladder pain and discomfort caused by interstitial cystitis. Elmiron is the only medication approved to treat pain associated with and has been on the market since the 1990s. However, the prescribing information of Elmiron does not list any warnings nor information pertaining to maculopathy.
Maculopathy is a pathological condition of the macula that is associated with highly sensitive, accurate vision. The macula is an area at the center of the retina. Maculopathy is the most common cause of blindness.
Studies have shown that individuals taking Elmiron have been afflicted with pigmentary maculopathy, a unique type of maculopathy affecting the retinal pigment epithelium, which is a layer of cells that nourish the retina. If diagnosed in early stages, damage caused by pigmentary maculopathy can be stopped if Elmiron use is stopped. Unfortunately, late stage pigamentary maculopathy can lead to permanent vision loss.
What Are the Dangers of Elmiron?
Studies show the following symptoms are associated with Elmiron use:
Vision dimming
Difficulty adjusting from dim lighting or the dark
Difficulty reading
Difficulty seeing objects up close
Areas of vision loss in the field of vision, paracentral scotoma
How Long Have the Dangers of Elmiron Been Known?
The dangers of Elmiron have been known for years, although the doctors are not to blame. The major realization about the drug came in 2018 and more data has flooded in from scientific journals and researchers as well as the Food and Drug Administration. Since Koester & Bradley has been handling dangerous and defective drug cases for decades, we have learned that large drug companies like Janssen Pharma have one goal in mind–make money for shareholders. This is the first priority and it is often placed before patient safety. To this end, the following timeline shows just how long the dangerous vision-related side effects of Elmiron have been know.
What Can I Do if I Was Injured by Elmiron?
You may be eligible for monetary compensation if you or a loved one took Elmiron at least one year or more and suffered the following vision problems:
Halo vision
Blurred vision
Reduced night vision
Vision impairment
Degenerative maculopathy
Macular retinopathy
Macular/pattern dystrophy
Maculopathy
Metamorphopsia
Pigmentary maculopathy
Retinal pigment epithelium atrophy
Retinopathy
Scotoma
Vision loss
Unilateral or bilateral blindness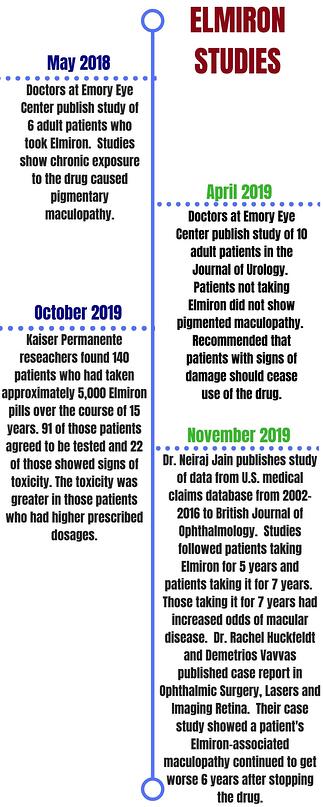 Why should I call Koester & Bradley?
The skilled and compassionate litigation team of Champaign bad drug lawyers at Koester & Bradley, LLP are here to assist those consumers who have been personally injured as result of taking Elmiron. Please call 217-337-1400 to provide our team with details of your case. We will order all of your relevant medical records and have them reviewed by our medical screening team–for no cost to you. If we take your case, or that of a friend or loved one, we will represent you on a contingent fee basis and will only be paid if we recover. Finally, given our national alliances with other consumer protection law firms, and our Central Illinois home-base, we are uniquely positioned to provide small-town service, and large firm strength to stand up against pharmaceutical companies.
Client Reviews
Get in Touch
Fill out the contact form or call us at
(217) 337-1400
to schedule your free consultation.
Free Personal Injury Consultation

Contact Us Any Time

No Fee Unless You Recover on Personal Injury Cases