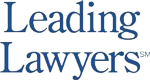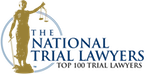 Exactech Hip Recall
Exactech Issues Recall
In the summer of 2021, Exactech recalled certain models of their hip liners. Exactech stated that patients who underwent implant configuration or surgical implant positioning were at risk of premature prosthesis wear.
Exactech Connexion GXL liner wear may lead to medical complications such as:
Stiffnes
Mobility restrictions
Loosening of component
Osteolysis (the loss or degeneration of bone tissue)
Device failure may lead to revision surgery
What Is the Exactech Connexion Gxl Acetabular Liner?
All hip replacements include several parts:  a metal cup inserted into a hip socket (acetabulum) and fastened with screw.  The acetabular cup contains a lining, usually made of ceramic or plastic.  The femoral head tops the acetabular liner.  Exactech marketed its Connexion GXL Acetabular Liner to be used with other Exactech components for a total hip replacement.
Studies Show that Exactech Connexion Hip Implant Liners Are Failing Early
Two recent studies have reported that Exactech Connexion GXL Acetabular Liners have failed much earlier than expected due to device wear.
Implant Failing Early
A recently published study by Orthopedic Surgeons from the Department of Orthopedics and Rehabilitation, University of Florida College of Medicine, discussed early failure of Exactech Connexion GXL Liners. They reviewed the institutional data and identified potential problems and failures related to wear.
This study involved the review of patient data for revision surgery patients for the time period of January 2009 to June 2019.  This data included all patients who underwent revision surgery after having Exactech Connexion GXL liner acetabular liners implanted at their hospital. The orthopedic surgeons discovered that radiographic osteolysis was a common symptom after an Exactech Connexion GXL liner had been implanted. According to X-rays, the hips were showing bone loss and damage to their hip sockets (acetabulum).
Researchers expressed concern about the Exactech Connexion GXL liners' potential for early failure.
FDA Adverse Events
To determine if any adverse events had been reported to FDA regarding these hip components, the authors of the study also conducted a U.S. Food and Drug Administration Manufacturer and User Facility Device Experience Database (MAUDE), database review of Exactech Connexion GXL liners. The MAUDE database review revealed that 83 patients had been re-implanted after receiving an Exactech Connexion GXL liner.  22 patients were specifically identified as having revision surgeries due to "poly wear" and "osteolysis". The average time from the Exactech Connexion GXL liners' initial implantation to revision surgery took approximately 6.5 years.
Wear and Osteolysis
Another group of orthopedic surgeons from New York's Hospital for Special Surgery authored a study that was published in Arthroplasty Today a few months later. "Catastrophic early Polyethylene Wear" was discussed in the study. This group of orthopedic surgeons came from the Hospital for Special Surgery in New York. They also noted that Exactech Connexion GXL liners were linked to osteolysis and severe polyethylene wear, which occurred on average within 5 years.
Patients included in the study had signs of "catastrophic, early polyethylene wear" as seen on radiographs. These radiographs also showed "grossly noticeable and palpable wear on the Exactech Connexion GXL Exactech Connexion acetabular liners.
Both studies looked at potential design flaws in the Exactech Connexion GXL Acetabular Liners that could be causing these issues with early wear.
If you or a loved one has experienced serious complications following a hip replacement procedure after being fitted with an Exactech Connexion GXL liner, please contact the experienced legal team of Koester & Bradley, LLP.  You may be eligible for compensation for not only medical expenses but lost wages.
Exactech Sends Warning Letter to Surgeons
On June 24, 2021, doctors were provided a "Frequently Asked Question" document from Exactech which indicated that Exactech knew that the GXL liners had a "higher likelihood of premature wear".  Exactech had indicated in this letter that the GXL liners were safe and effective and did not warrant a recall.  However, five days later, a recall was initiated and its representatives, distributors and agents were provided an "urgent medical device correct" letter.  Exactech also distributed letters to surgeons asking them to inform their patients to follow up if they had not been seen in the past 12 months but had received a hip implant within the last 6 years.
What Should You Do if You Had an Exactechgxl Hip Implant Liner?
It is recommended that patients who have had an Exactech GXL Polyethylene Acetabular Liner implanted in the last 6 years, see their doctors promptly if they had not been examined within the last 12 months.  Exactech recommends routine exams to monitor the condition even if no symptoms are present.
WARNING: Do Not Accept Compensation Offers Without Consulting an Attorney
Before agreeing to any type of compensation offered by Exactech, consult an attorney.
Exactech's GXL Hip Replacement Problems
Exactech's GXL polyethylene Acetabular Liner is part of a metal-on plastic or metal-on-polyethylene (MOP) implant.  Typically, these types of metal-on-plastic hip replacements can last for more than 25 years.  However, Exactech's device is failing at a much earlier time span, within 5 years of initial surgery.   Exactech had claimed that their devices were more durable to wear and tear, but studies have shown this is not the case.  The product has been failing and patients are experiencing serious health risks and potential revision surgeries.
Why Do I Need an Attorney to Represent My Hip Replacement Lawsuit?
Koester & Bradley, LLP has the experience and expertise necessary to represent your case against this large corporation.  Koester & Bradley, LLP has a long and successful history of helping victims of defective hip replacements.
What Are the Signs of Hip Replacement Failure?
The GXL liner may be worn too early and can cause serious complications such as bone degeneration, tissue and muscle damage, weakening and loosening of the hip implants, and osteolysis. Implant failure symptoms include
Hip pain
Stiffness
Limiting range of motion/mobility
Difficulty walking
Please contact your doctor immediately if you have experienced or are currently experiencing any of these symptoms. 
Osteolysis From Hip Replacements
Osteolysis is the loss and damage to bone. This is a common side effect of poor joint replacement that occurs around hip implants.
Hip replacements can lead to bone loss due to corrosion and wear of hip inserts, which causes hip implant loosening. According to Rheumatology Network "implant loss due to aseptic osteolysis accounts more than 75% joint arthroplasty success."
Osteolysis can be prevented by early diagnosis and treatment. To diagnose bone loss, MRIs, X-rays and CT scans may all be necessary.
Revision Surgical Performance Required for Hip Replacement Problems
A revision surgery is necessary to replace or fix a defective hip implant.  Sometimes a revision surgery is more dangerous to your health that the original surgery because the revision surgery can be more complex.  During a revision surgery, a surgeon may need to repair tissue, muscle or bone damage caused by the original implant.  Sometimes this procedure requires the removal of the cement that secured the implant and any surrounding tissue before the new hip implant can be inserted.
Client Reviews
Get in Touch
Fill out the contact form or call us at
(217) 337-1400
to schedule your free consultation.
Free Personal Injury Consultation

Contact Us Any Time

No Fee Unless You Recover on Personal Injury Cases