Free Personal Injury Consultation: (217) 337-1400 Tap to Call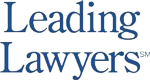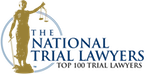 Breaking News: Urgent Recall From Stryker Impacting Illinois
For millions of Americans, hip replacement devices from Stryker, Depuy, Wright and Zimmer promised mobility and relief, but due to these companies' defective medical devices, many patients have been left crippled and facing painful revision surgeries. Revision surgeries carry with them far more complications, or compound morbities, than initial implant surgeries. It is absolutely mandatory that when a medical device is implanted, it is the proper device and free of defects due to the difficulties associated with revision surgeries.
Hip replacement patients have a new reason to be concerned. At Koester & Bradley we have seen first hand the incredible suffering that many clients endured as a result of defective metal on metal hip implants. Since 2008 Ryan Bradley has been devoting mush of his practice to metal hip litigation and as part of it he routinely monitors the developments surrounding these cases.
A recently issued hazard alert from Australia's Department of Health and a recall notification from Stryker are warning patients about potential issues and injuries associated with the company's LFIT™ Anatomic CoCr V40™ femoral head. The Australian Government's Therapeutic Goods Administration and Department of Health is often relied on by the U.S. FDA and similar government health agencies worldwide for information regarding the safety of hip implant devices.
According to Stryker's recall notice the LFIT Anatomic CoCr V40 femoral heads manufactured before 2011 are reported to have a higher than expected incidence of taper lock failures. The taper lock is the part of the implant that connects the femoral head to the femoral neck.
​
If a taper lock failure occurs, the hip replacement patient could have the following issues:
Loss of mobility
Pain and inflammation
Adverse local tissue reaction
Dislocation
Joint instability
Broken bones around the components
Leg length discrepancy
Need for revision surgery
These are much of the same problems as those experienced by other individuals with similar devices.
This recall and alert could potentially affect tens of thousands of patients in the U.S. and worldwide. These metal femoral heads were widely distributed in the U.S. and abroad. If you or a loved one has been affected by this product, contact our office to explore your legal options. Koester & Bradley is nationally recognized for our expertise in defective metal hip replacement implant litigation; we can help. Contact us online, 217-337-1400 or request a free case evaluation online.
Client Reviews
Get in Touch
Fill out the contact form or call us at
(217) 337-1400
to schedule your free consultation.
Free Personal Injury Consultation

Contact Us Any Time

No Fee Unless You Recover on Personal Injury Cases