Free Personal Injury Consultation: (217) 337-1400 Tap to Call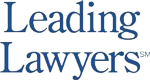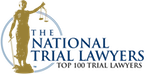 Credible Witness Statements are Important in Personal Injury Cases
No one ever expects to be injured in an auto accident. Unfortunately, automobile accidents happen all the time.Regardless of whether you were driving home from work or going to the grocery store, you deserve to be compensated for your injuries if you are the victim of the negligence of others. The last thing you want to do is end up makinga mistake that could cause you to lose out on the money owed to you. Avoid these three mistakes when it comestoautomobile accidents and your safety. Unfortunately, directlyafter an auto wreck, the last thing going through your mind is preserving your right to compensation. That is just fine, as long as you remember a few simple facts, by the time you first meet with your accident attorney, you can be well on your way to the compensation you deserve. Avoid this three common errors.
Settling Too Quickly.
Insurance companies will often try to get you to settle your case fairly quickly. In fact, insuranceadjusters receive extensive training in learning how to force a victim to take a fast and low settlement.The quicker they settle, the less likely you are to fully understand the scope of your injuries and how much the whole accident is going to cost you. The Illinois legislatures knows this, and this is why the Statute of Limitations in Illinois is actually two years.Even though you might need the money now, you are better off waiting until you are close to being fully recovered. This makes sure you can claim everything you lost from the incident. Furthermore, the settlement achieved by retaining an experienced local attorney are almost always higher than negotiating on your own.
Giving Statements on Pain Medication.
Many insurance companies will try to get you to give a statement right after being in an accident. If you are taking pain medication, you need to refrain from giving any statements until you are completely coherent and able to understand what is going on. Remember, you are never required to give a statement to the insurance company for the negligent driver. Your contract is only with your insurance company not with that of the defendant driver.Additionally, insurance adjusters want to take statements as soon after the accident as possible since it is less likely that you are in severe pain. Due to increased levels of adrenaline, the pain seldom sets in until weeks after the wreck. Finally, bear in mind that you are always permitted to have your attorney present when you give your statement.
Not Hiring a Trained Lawyer.
When dealing with an auto accident case, you need to make sure you have a trained lawyer working on your side.They will deal with the insurance company for you so you can focus on recovering from the accident. This seems obvious, and the horrible attorney ads on television, billboards, and on the radio constantly state it, but the reality is, insurance companies will never take an individual seriously until a lawyer is hired. This is not a positive situation, but it is a reality.
Contact usto schedule a consultation about your case.If we can help we will let you know and work through the process with you from start to finish. If we can't help you, we will let you know and still try to help you through. No hard sell, just good advice.As always, you don't pay us until we recover.
Client Reviews
Get in Touch
Fill out the contact form or call us at
(217) 337-1400
to schedule your free consultation.
Free Personal Injury Consultation

Contact Us Any Time

No Fee Unless You Recover on Personal Injury Cases