Free Personal Injury Consultation: (217) 337-1400 Tap to Call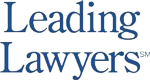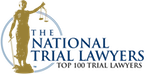 The DePuy Attune Knee Implant has Been linked to Increased Failures
Just like the DePuy ASR metal on metal hip, and the Pinnacle metal on metal hip, the Attune Knee made by DePuy, a wholly owned subsidiary of Johnson & Johnson, has been linked to failures related to instability. This mode of failure of the popular and heavily marketed knee prosthesis is serious and painful.

The U.S. Food and Drug Administration (FDA) has received an unusually high number of incident reports indicating early failure in the DePuy Attune® Knee Replacement System. These failure report are generally submitted to the FDA directly from the doctors and care providers that implant the device.

These failures are occurring one month to two years after initial implantation, and patients are reporting loosening and pain. Loosening and pain are just the tip of the iceberg however as a full-on failure is the likely result. To add to the problem, the knee was very popular and implanted in heavily in Central Illinois as well as across the country. Koester & Bradley is at the forefront of the litigation.

The DePuy Attune® Knee Replacement System came on the market in 2013 under the 510 (k) process and did not likely undergo a full FDA review. Furthermore the release of the knee implant was right on the heels of the major ASR recall, so Johnson & Johnson certainly knew of the problems associated with implants. The device was intended to last for 15-20 years, which was a major selling point for the DePuy company, but many patients have reported failure within one month to two years after the implantation.

If you or a loved one has experienced trouble with any knee implant, simply get in touch with us and we can determine if you may have a claim against the manufacturer. Koester & Bradley will continue to provide updates on this developing story.


Client Reviews
Get in Touch
Fill out the contact form or call us at
(217) 337-1400
to schedule your free consultation.
Free Personal Injury Consultation

Contact Us Any Time

No Fee Unless You Recover on Personal Injury Cases