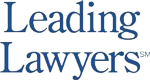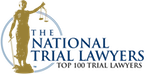 Urbana Injury Lawyers
Urbana Personal Injury Lawyers in Your Home Town at Koester & Bradley
Nestled in the heart of Illinois, Urbana is a vibrant city that boasts a rich and storied history. From its humble beginnings as a settlement for pioneer farmers in the early 19th century to its current status as a center for innovation and culture, Urbana has evolved into a modern-day marvel. Once known as "Big Grove," Urbana was established in 1833 and quickly flourished due to its strategic location and fertile farmland. Over the years, the city experienced significant growth and transformation, drawing in a diverse population that helped shape its unique character. Today, Urbana is not only home to the University of Illinois but also a hub for cutting-edge research, technology, and entrepreneurship. With its thriving arts scene, vibrant downtown area, and an abundance of parks and green spaces, Urbana offers something for everyone. Join us as we embark on a journey to unearth the rich history of Urbana, exploring its fascinating past and showcasing the modern-day marvels that make this city truly special.
Our law firm is dedicated to obtaining just compensation for individual clients harmed by the negligence of others in Illinois. As opposed to insurance companies, we fight for people just like you. Our practice does not limit itself to just personal injury, but also to specific types of injury claims such as motor vehicle accidents (cars, trucks, and motorcycles), medical malpractice, premises liabilities, sexual assault, pharmaceutical drug or medical devices injuries.
Car Accidents
Koester & Bradley represents Urbana Illinois clients who have suffered serious injuries as a result of a motor vehicle crash. Koester & Bradley has tried hundreds of auto accident personal injury cases in Urbana and across Central Illinois. We have seen almost every kind of auto accident injury. This includes paralysis, paralysis with burns, burns and surgery–and even death.
Insurance company lawyers will often represent the person who is responsible for an accident that causes injury to an innocent victim. They work to ensure the victim does not receive fair compensation.  Insurance company lawyers are paid by the actual insurance company directly.
Koester & Bradley lawyers have worked for insurance companies of this type and are familiar with the tricks they use to keep you from getting your money back. 
Koester & Bradley lawyers are familiar with the tricks insurance companies like GEICO, All State, and State Farm will use to try and trick us. Our attorneys also know how to get around the obstacles that insurance adjusters put up in order to maximize the money for our clients.
Truck Accidents
Koester & Bradley lawyers also handle a number of large trucks and tractor trailer injury cases and wrongful deaths.  Despite its small size, Urbana stands at the crossroads of Interstate 57, Interstate 72, and Interstate 74 and there are many large trucks speeding through the city and county. Contrary to popular belief, truck accident cases are not just larger claims for passenger cars. We have dealt with a number of serious injury claims and wrongful deaths involving truck accidents. 
Motorcycle Accidents
Koester & Bradley attorneys also handle motorcycle personal injury cases. According to some studies, over 80% of motorcycle accidents that involve multiple vehicles are not the motorcyclist's fault. The jury doesn't think that way. They blame the motorcyclist because they are reminded of the guy who sped past them on University Avenue and believe only reckless drivers operate motorcycles.
Motorcycle accident victims are 22 times as likely to die in an automobile accident than those who are injured in a truck or passenger car.
It is important to remember that if you are involved in a motorcycle accident, you will need an attorney who can put you into the best position to not only win your case but also maximize your recovery . Our top-rated Urbana motorcycle accident attorneys have the experience to fight against insurance companies to get fair compensation for victims of motorcycle accidents.
Medical Care in Urbana Illinois
There are three main hospitals in Urbana, Illinois. Here are the details about each one:
Carle Foundation Hospital: This is a large, non-profit hospital with 413 beds. It was founded in 1918 and is located at 611 W. Park Street in Urbana. The hospital offers a wide range of medical services, including cancer care, heart and vascular care, neurology and neurosurgery, orthopedics, and women's health. It is also a Level I Trauma Center and a Magnet designated hospital for nursing excellence. Carle Foundation Hospital has been ranked as the Best Regional Hospital by U.S. News & World Report for several years in a row.
OSF Heart of Mary Medical Center: This hospital is a smaller, non-profit facility with 174 beds. It is located at 1400 W. Park Street in Urbana. The hospital offers a range of services, including emergency care, heart and vascular care, cancer care, and women's health. It is also a Primary Stroke Center and a designated Baby-Friendly Hospital. OSF Heart of Mary Medical Center has been recognized for its patient safety and quality of care by several organizations.
The Pavilion Behavioral Health System: This hospital specializes in mental health and addiction treatment. It is a 77-bed facility located at 809 W. Church Street in Champaign, which is adjacent to Urbana. The hospital offers inpatient and outpatient services for adults, adolescents, and children. Treatment programs include individual and group therapy, medication management, and activity therapy. The Pavilion Behavioral Health System is accredited by The Joint Commission and has been recognized for its excellence in patient care.
Medical Malpractice
We are able to handle all cases that involve
Birth injuries including cerebral Palsy HIE
anesthesiology errors,
Cancer and other misdiagnosis situations,
The failure to diagnose Cancer
emergency room negligence,
hospital negligence,
Misread X-rays or other diagnostic tests
Incorrect medical prescriptions and surgical errors
In medical malpractice cases, you should be prepared to fight. Once in a while, you'll find a settlement that is easy. You must be prepared to fight your case with all you have, from collecting the facts and experts to the post-trial appeals. Our attorneys do exactly that. In the last year, we have settled malpractice cases for millions of dollars.
Wrongful death
Wrongful Death statutes and laws can apply in almost any type of personal Injury case. According to Illinois law, the estate and family of a deceased person who has been killed due to the negligence of someone else can file a wrongful-death claim.
A wrongful death suit may result from a car accident, medical malpractice or other catastrophic events such as drownings in swimming pools, boats, or even while boating. We have handled wrongful death lawsuits in Illinois and across the country, and we have been able receive fair compensation for clients who lost a loved one due to negligence.
Workers Compensation and other Cases
Our attorneys handle Illinois workers' comp claims for clients with a worker's comp case and a third-party liability claim. We also handle:
Premises liability claims
Dog bite injuries
Burn injuries
Forklift accidents
Frequently Asked Questions for our Urbana Injury Lawyers
How long can I wait to file a personal injury case in Illinois?
Illinois's personal injury statute of limitation is two years. Medical malpractice, auto accidents, and other types of injury cases are included. The 2-year time period starts from the date the plaintiff discovered the injury (or should have known about it. 
How are personal injury settlements calculated?
The amount of compensation for personal injury is calculated by adding three general damages elements: medical expenses, lost income and pain and suffering.
Why should you retain Koester & Bradley to handle your personal injury case?
Koester & Bradley is a LOCAL Urbana bodily injury practice and is among the most successful in Illinois. We have recovered more than $100 million for our clients. We are willing to go to trial if needed, unlike other firms. This gives us leverage to obtain maximum compensation for each case.
What is the cost of a personal injury case at Koester & Bradley?
We accept cases on a contingent fee basis. We receive a percentage from any money that we recover in your accident case. Our standard contingency is 33.3% in the event of a settlement, and 40% for a trial. The top Illinois medical malpractice lawyers charge the same amount.
Koester & Bradley Contact: Free Consultation
Contact our highly rated injury attorneys to discuss your case if you have been injured in an accident or a victim of medical negligence or car or truck accident  in Urbana or across Central Illinois. Personal injury attorneys who are familiar with the process can provide you with legal advice. Call 217-3371400 today. You can also receive a no-obligation online consultation.
Client Reviews
Get in Touch
Fill out the contact form or call us at
(217) 337-1400
to schedule your free consultation.
Free Personal Injury Consultation

Contact Us Any Time

No Fee Unless You Recover on Personal Injury Cases