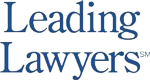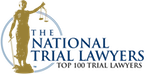 Personal Injury FAQs
Illinois Personal Injury Law Frequently Asked Questions
If you have been to be the victim of an automobile or trucking accident, slip and fall, medical malpractice, or even sustain injuries form a defective product, you will certainly be left with more questions that answers.  Many of these question can be answered succinctly without the assistance of a Champaign-Urbana accident lawyer such as Koester & Bradley, but other are more complicated.  We crafted our Frequently Asked Question Page to provide prospective clients and personal injury victims with simple information and tips that they can use in pursuing a lawsuit with an attorney, or trying to handle the case on their own.  It is the hope of our legal team that victims in Illinois can avoid the common misconceptions associated with severe injury from the negligence of others.
At Koester & Bradley, we have been representing victims of personal injury cases in Champaign County and across Central Illinois since 1895. There are very few questions that we have not heard from our clients and their families and loved ones as they navigate the dangerous Waters have a personal injury case.
You may be coping with significant medical bills as the result of your injuries from a slip-and-fall case for a medical malpractice case, or you may be continually harassed by pushy insurance adjusters after an auto accident case a trucking accident, either way personal injury situations come with more questions than answers.
Add to the equation that every individual's personal injury case is different, and their damages vary dramatically, and the possibility for confusion is even higher. On top of this pressure, victims of negligence may face scenarios where they stand to lose their job or in dramatic cases their home and savings. This is because even though you are injured due to another party's negligent actions, it does not mean that hospitals and other providers will not pursue claims against you in court if you cannot pay your bills and co-pays.
At Koester & Bradley our personal injury law team continually updates and crafts frequently asked questions to provide guidance, clarity, and solace to all victims negligence across Illinois. Feel free to contact us directly for your specific questions, or email us your enquiries and we can post them with our growing Library of questions and answers.
Koester & Bradley, LLP prides itself on educating the general public on the law. Whether you need an attorney in Champaign, Urbana, Savoy, or Mahomet, or simply have some questions or reservations about the legal process, Koester & Bradley's Frequently Asked Questions can serve as a starting point on a variety of issues. Contact us at 217-337-1400 with any questions or visit us at the office in Champaign Urbana.
What Is a Personal Injury?
Personal injury is an injury caused by the careless or intentional act of another or by a defective product. This is also referred to as negligence.  A party who is found to be legally responsible for the injury to another may be required to pay compensatory damages to the victim.  Punitive damages may also be awarded to the injured party in some cases.
Do I Have a Personal Injury Case?
In order to have a personal injury case, you will need to show that you have been injured either physically or emotionally and that this injury was caused by the fault of another under an intentional misconduct, a strict liability or a negligence theory.
How Long Do I Have to File a Personal Injury Lawsuit?
The statute of limitations is dependent upon the type of personal injury case.  The skilled attorneys of Koester & Bradley, LLP are well-versed in Illinois law and would be happy to help you determine if your case meets the statutory timeframe.
How Much Will It Cost to Hire an Attorney?
The initial consultation at Koester & Bradley, LLP is always free.  If retained as your attorneys, we work on a contingent fee basis which means if we do not recover for you then you do not pay us.
Client Reviews
Get in Touch
Fill out the contact form or call us at
(217) 337-1400
to schedule your free consultation.
Free Personal Injury Consultation

Contact Us Any Time

No Fee Unless You Recover on Personal Injury Cases