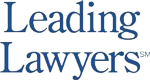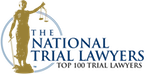 Medical Malpractice FAQs
What Is Medical Malpractice?
Medical malpractice or medical negligence is a serious injury or death caused by the careless or intentional acts of healthcare providers. There are many opinions about these types of cases and many Myths purported by the Insurance industry to increase profits.
What Are Some Types of Medical Malpractice?
Birth Injuries
Surgery Errors
Anesthesia Errors
Medication/Pharmaceutical Errors
Medical Device Errors
Misdiagnosis
Medical Negligence in the Care of Children
Delayed Diagnosis
Healthcare Provider Errors
Misread X-Ray, Slides and Ultrasounds
HMO Misconduct
Lack of Informed Consent
Spinal Cord Injuries
Dental Malpractice
What Do I Need to Prove in Order to Be Successful in a Medical Malpractice Case?
A victim who alleges negligent medical malpractice must prove all of the following factors:
A duty of care was owed by the healthcare provider.
The healthcare provider violated the applicable standard of care.
The victim suffered a compensable injury.
The injury was caused in fact and proximately caused by the substandard conduct.
What Should I Do if I Think I May Have Been a Victim of a Medical Malpractice?
We recommend that you begin gathering documentation of anything and everything related to the malpractice such as dates and times of surgeries and appointments as well as the names of nurses, doctors and all healthcare providers involved. It is an excellent idea to acquire your medical records including all doctors notes, films and diagnostic testing results.
How Long Do I Have to File a Lawsuit?
An action for personal injury or death against a physician, dentist, nurse, or hospital must be filed within two years from the date the claimant knew or reasonably should have known of the injury. 735 Ill. Comp. Stat. Ann. § 5/13-212(a). In no event may a claimant bring an action more than four years after the date on which the alleged act or omission occurred. Id.
If the claimant was under the age of eighteen when the cause of action accrued, the limitation period is eight years from the date of the alleged act or omission, except that in no event may such an action be filed after the minor claimant's 22nd birthday. § 5/13-212(b).
If the claimant is mentally incompetent, the period of limitations does not begin to run until the disability is removed. § 5/13-212(c).
I Signed a Consent Form for Treatment. Can I Still File a Medical Malpractice Suit?
Yes. Your signing of a consent form may have informed you of a particular risk but you did not consent to malpractice. The physician, nurse, or healthcare provider owed you a duty to prevent that risk or harm.
If My Case Goes to Trial, How Long Will It Take?
Two to five years is a good estimate but many factors play a part in determining the length of a trial, such as where the case is filed, how many parties are involved and the complexity of the case.
How Much Will a Medical Malpractice Case Cost Me?
Medical malpractice cases are very expensive. The initial filing of a complaint in Champaign County is $239.00. In addition to court fees, there are costs for requesting copies of medical records, medical record reviews, expert fees, deposition fees, etc.

We work on a contingency fee basis which means that if we do not recover for you then you do not pay us. The experienced and meticulous lawyers at Koester & Bradley, LLP will review your medical records for free to determine if you have a medical malpractice case.
Client Reviews
Get in Touch
Fill out the contact form or call us at
(217) 337-1400
to schedule your free consultation.
Free Personal Injury Consultation

Contact Us Any Time

No Fee Unless You Recover on Personal Injury Cases