Free Personal Injury Consultation: (217) 337-1400 Tap to Call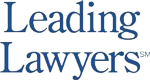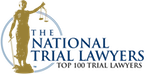 Federal Traffic Safety Study Shows Danger For Champaign Drivers
On February 15, 2017, the NSC released a report on a safety poll conducted in late January and early February. Such data is frequently collected by the group which is part of the Department of Transportation, and the analysis applicable to this study is relevant to drivers in Central Illinois from Bloomington to Danville and Beyond.
The 2,001 survey respondents were asked a series of questions about automobile accidents and safety. To participate, they had to have unrestricted licenses, live in the United States and drive at least 15 minutes per day. Due to this relative low inclusion threshold, almost all Americans were part of the sample group.
Problem Drivers a Major Concern
Drunk, distracted, drugged and aggressive drivers were the four biggest areas of concern among respondents. Certainly any trip up or down Interstate 57 from Chicago to Memphis will prove that these fears are legitimate. At least 65 percent of the participants cited these types of problem driving as a "major concern."
No we all know the vague language used in these types of surveys, but the result are convincing.
Respondents strongly or somewhat supported a number of new safety measures, although there was lesser support (58 percent) for lowering the legal blood-alcohol limit to .05. However, there was wide support for prohibiting handheld cell phone use, requiring ignition interlocks for convicted drunk drivers and more education about impaired driving.
Many in Accidents With Injuries in Champaign-Urbana and Beyond
Eighteen percent of all respondents said they had been in a crash in the past three years. Almost half of these crashes caused injury or death or both. Ten percent admitted to driving while under the influence of alcohol, and 43 percent of those said they had been involved in a crash.
National Safety Council estimates that more than 40,000 people died in crashes in 2016 may energize some safety proposals. The number of traffic deaths is now at its highest level in nine years. While some of this increase may also be due to an increased number of drivers dues to lower gas prices, the results are staggering.
When a motorist's negligent conduct causes injury, it is possible to seek compensation for a variety of losses, including but not necessarily limited to: medical expenses, pain, suffering, lost wages and permanent loss of function. This is where experience of an attorney is vital, and where Koester & Bradley excels. The Survivors of those killed may seek monetary damages for pain, suffering, burial expenses and loss of companionship and often these recoveries can be substantial.
If you or a family member is a victim in a crash, we make it possible for you to speak with an attorney free of charge and without obligation. We fight hard to get our clients all the compensation they are entitled to under the law. To learn more, please contact us.
Client Reviews
Get in Touch
Fill out the contact form or call us at
(217) 337-1400
to schedule your free consultation.
Free Personal Injury Consultation

Contact Us Any Time

No Fee Unless You Recover on Personal Injury Cases