Free Personal Injury Consultation: (217) 337-1400 Tap to Call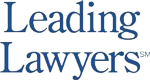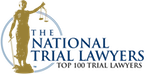 Quick Tip of the Day: Question Your Doctor to Avoid Medical Errors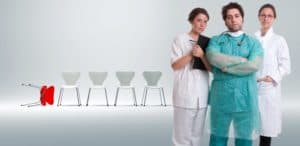 Medical malpractice is often time preventable. In order to receive the highest level of care possible, the patient and doctor must communicate. Many times, medical malpractice occurs when a patient does not provide all of the relevant facts to the physician, and the physician fails to ask the proper questions to elicit the information. Without a doubt, the doctor has the obligation to conduct and complete a full evaluation of the client and to arrive at a proper diagnosis. However, it does not hurt to take the following measure when you meet with your doctor next, to assist them in proving the highest level of care.
1. Write down all symptoms and question that you may have before you see your doctor. Often times patients can forget pertinent information while in the examination room.
2. Ask your doctor if they have ever been involved in a medical malpractice suit. There are also doctor rating services that supply this information.
3. Ask what tests need to be run, and if there are other options.
4. Ask about your doctor's experience. This is especially true when you are considering surgery and your doctor is new to a particular procedure . A good example is the DaVinci robot which is used for a variety of surgeries.
5. Ask about possible side effects.
6. Ask if you should get a second opinion or see a specialist.
7. Ask about recovery time and therapy.
Feel free to bring a pad and paper into the exam room and document the answers to your questions. It is also a good idea to create a medical journal to document the conditions and treatments that you may have for your own information and in case of a lawsuit.
With a little planning, you and your doctor can stop medical malpractice before it starts. Of course, if you are the victim of medical malpractice, contact an attorney.
Koester & Bradley handles many types of medical negligence cases in Champaign Urbana and across Illinois. Still interested in learning more about medical malpractice in Central Illinois? We do our best to debunk medical negligence myths here.
Client Reviews
Get in Touch
Fill out the contact form or call us at
(217) 337-1400
to schedule your free consultation.
Free Personal Injury Consultation

Contact Us Any Time

No Fee Unless You Recover on Personal Injury Cases