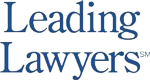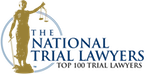 Info-Graphic Center
The legal team at Koester & Bradley has been explaining the details of Illinois Personal Injury and civil litigation to our clients across Illinois for well over 100 years. Over time, we have learned that many people can absorb information visually better than they can absorb the same information in written text. Over time, we have prepared a variety of resources for our clients to better understand the details of various dangerous drugs and medical devices that we handle as well as general areas of law. At the recommendation of our clients, we are publishing our info-graphics. Feel free to download and share (just give a little credit where credit is due)
Illinois Personal Injury: What Should I Do if I Am Injured?
Did you recently get injured from an auto accident, slip and fall, or even medical malpractice, and wonder if you can hold another individual or entity responsible? In Illinois, personal Injury is a wide category of tort law that is defined as an injury to an individual caused by the reckless, intentional or negligent act of another person, government agency or company. Types of personal injury claims include premises liability, workers' compensation, motor vehicle accidents, medical malpractice, wrongful death and products liability. It is important to address you potential case with an attorney as soon as possible since there are strict time periods to file lawsuits in Illinois called the statute of limitations.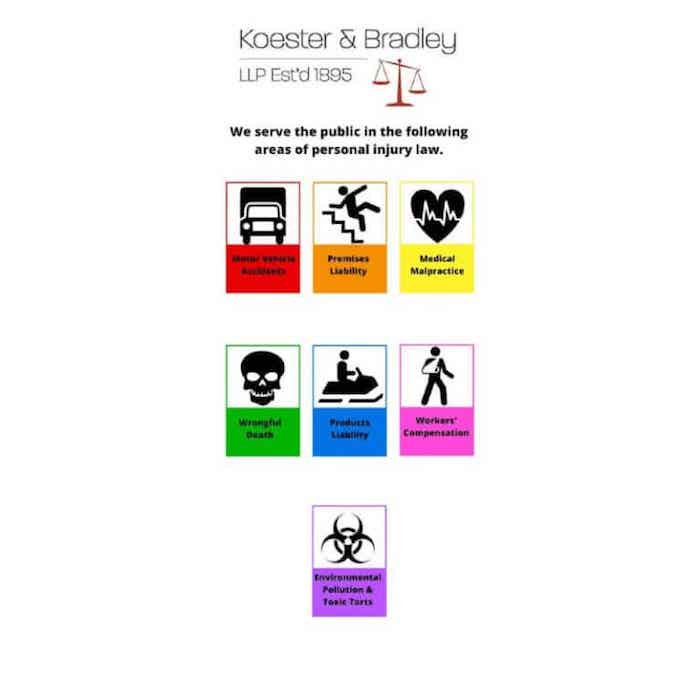 Premises Liability: How can I Recover Money for a Slip and Fall?
One such type of personal injury claim is Premises Liability which most people associate with an individual developing an injury as a result of a slip and fall accident. However, premises liability claims also pertain to dog bites and mauling, drownings and exposure to toxic or hazardous substances. View our info graphic below to learn more about causes of stairway accidents as well as common injuries associated with these accidents. Additionally, insurance companies are heavily involved in premises liability cases in that these often are covered under homeowner and business insurance policies. Whenever insurance companies and insurance adjusters are involved, it is wise to retain an attorney immediately.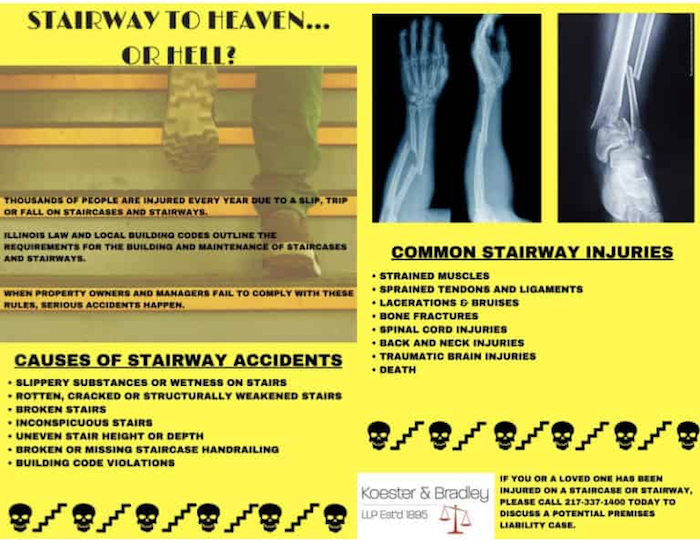 Illinois Motor Vehicle Accidents: What Can You Do to Recover After an Accident?
Another type of personal injury claim are motor vehicle accidents. Motor vehicle accidents are defined as serious injury or death of an individual or individuals caused by the negligent behavior or carelessness of another driver. These accident claims include car collisions, motorcycle accidents, bus accidents, pedestrian accidents, semi-tractor trailer collisions and rollovers as well as accidents involving drunk/impaired drivers or hit-and-run drivers. According to the Illinois Department of Transportation, 91,675 persons were injured in motor vehicle crashes in 2015. 998 persons were fatally injured in motor vehicle crashes with 150 of those fatalities being pedestrians. The total estimated cost of crashes in Illinois for 2015 was $7.4 billion with each fatality estimated to cost $1,542,000. View our info graphics below to learn more about the 2015 Illinois crash statistics involving motorcycles and common injuries associated with these types of collisions.
A motor vehicle accident can drastically change your life. You may find yourself not only trying to recover from painful injuries but also trying to recover from financial disaster due to high medical bills. You may be in a position where you are unable to work and/or are unable to contribute to the family's day-to-day household activities. Koester & Bradley, LLP can help to ease some of your burdens. Our experienced and compassionate attorneys will strive to ensure that you and your family are justly compensated and that the person or persons who caused the accident and your injuries are held liable. View our info graphic below to learn more about what you should do post-accident.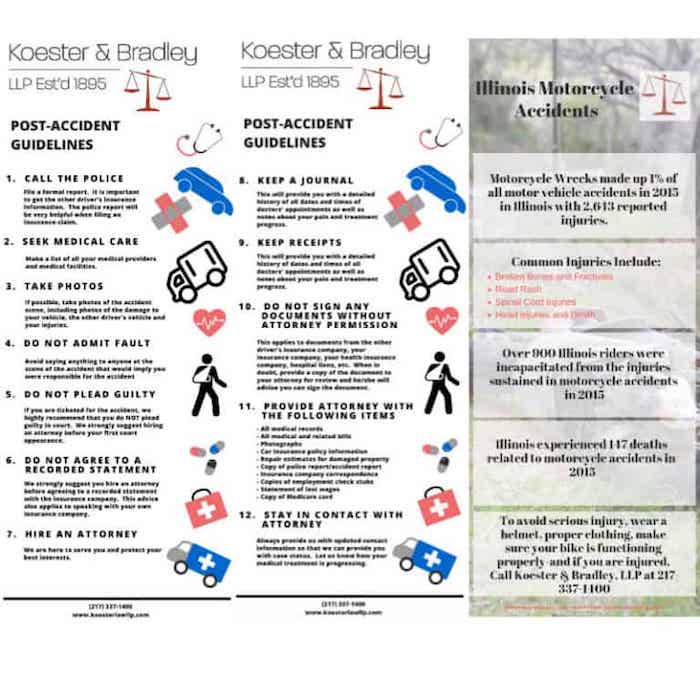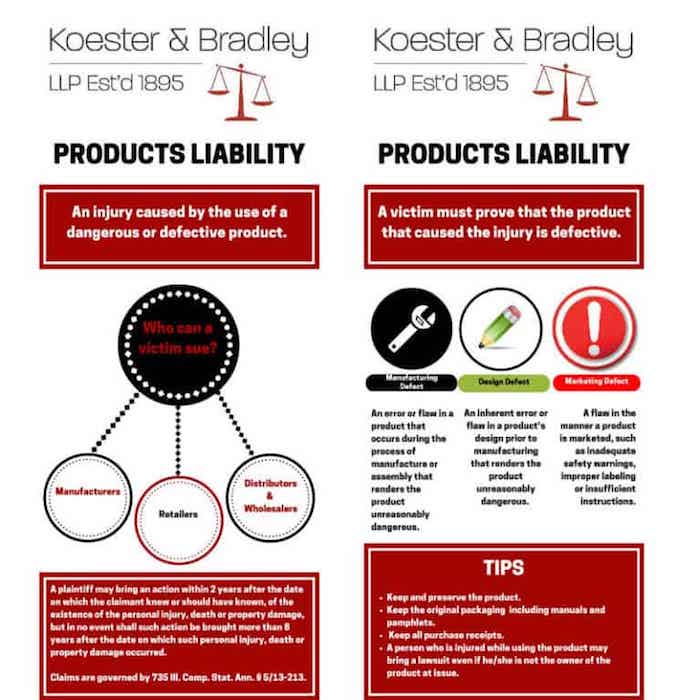 Metal on Metal Hip Prostheses
Products liability cases also encompass cases in which individuals are injured due to poorly manufactured or poorly designed medical devices such as implants. Over the years, Koester & Bradley has assisted clients who were victims of defective shoulder implants, knee implants, and hip implants. Metal-on-metal hip implants have been in the news lately due to the large number of lawsuits brought by patients who have experienced painful inflammatory reactions, metal poisoning and device failure requiring revision surgeries. View our info-graphic below for more information on popular metal-on-metal hip implants on the market. A listing of possible injuries associated with metal-on-metal hip implants is also discussed.
Companies that produced defective implants include:
Johnson & Johnson (DePuy) Both the Pinnacle and the ASR Metal-on-Metal System
Stryker
Wright Medical
Smith & Nephew
Biomet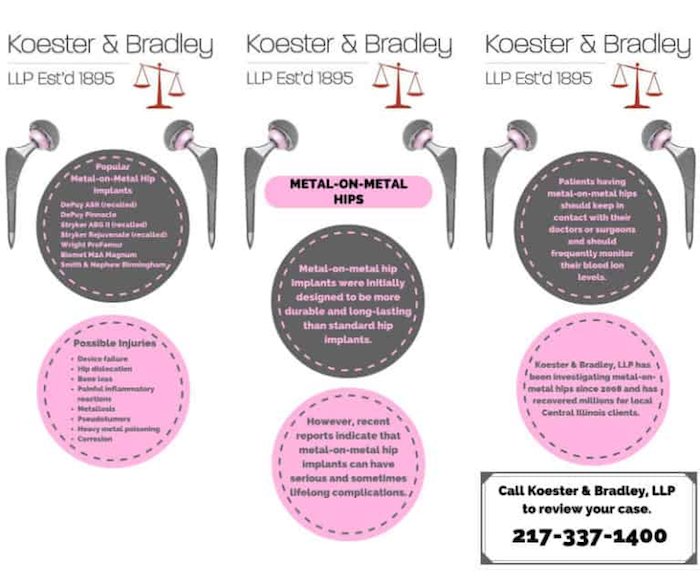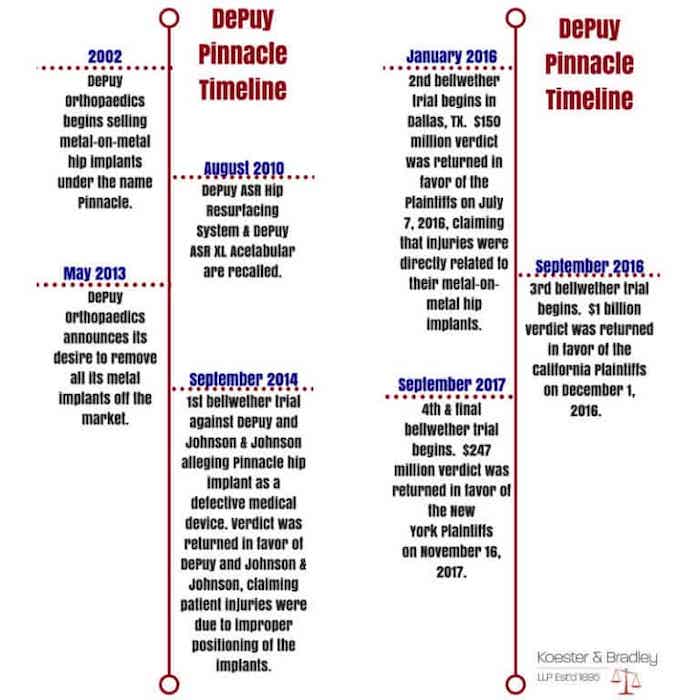 Defective and Dangerous Pressure Cookers
One defective product on the market in Illinois that has been injuring consumers is the Tristar Power Pressure Cooker XL. While other pressure cookers can also be dangerous, the Tristar Power Pressure Cooker XL is at the top of the list. In addition to physical harm, individuals are also experiencing financial harm due to this product damaging property. Consumers comment that not only does this product have poor instructions but that there is a wealth of problems associated with the valve, improper shutoff and the lid sealing properly. View our infographic below for a list of common safety issues associated with this product and common injuries that can occur.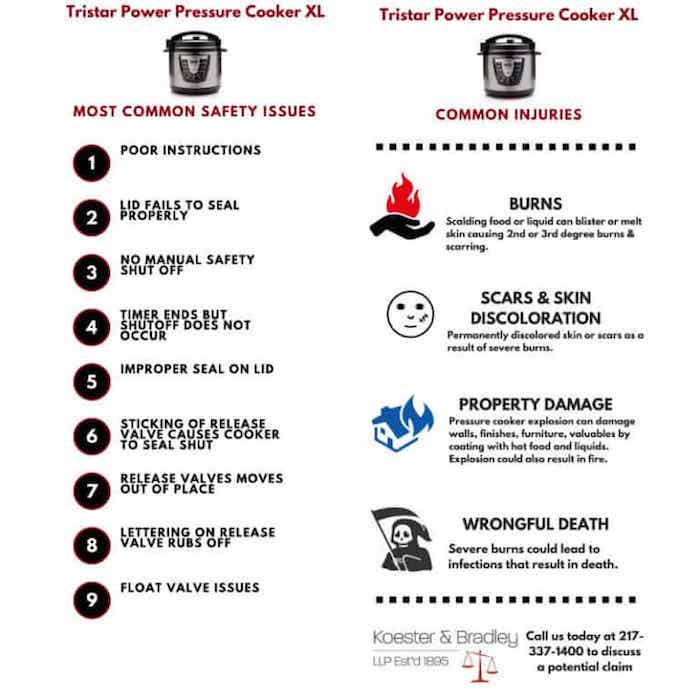 Pradaxa and Xarelto Uncontrolled Bleeding
Products liability cases do not just pertain to household products and appliances purchased by consumer but also encompass pharmaceuticals. One such pharmaceutical that has been reportedly harming consumers is a blood thinner marketed as an alternative to Warfarin called Pradaxa. Since 2011, there have been more than 500 reports of patients experiencing adverse reactions requiring hospitalization after taking Pradaxa. View our info-graphic below for more information on the dangerous effects of Pradaxa.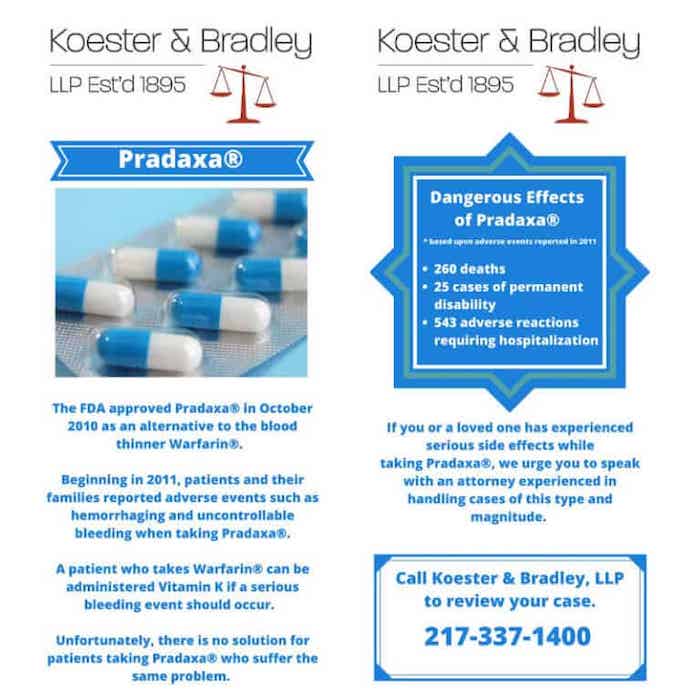 Invokana and SGL2 Inhibitors
he Food and Drug Administration has recently issued a Black Box warning about Invokana and other SGLT2 inhibitors. The primary injury resulting from the use of these dangerous drugs is amputation of limbs in the most severe cases. Additionally, severe urinary tract infection, kidney failure and heart attack can result in many individuals. While the drug has not been totally recalled from the market, Koester & Bradley is presently investigating Invokana and SGLT2 cases in Illinois and across the country through our attorney networks.
Invokana (canagliflozin) is an SGLT2 inhibitor. These drugs lower blood glucose levels. This reduction in the blood glucose levels occurs by stimulating higher amounts of sugar to be released through urine and thus exit the body. The FDA cleared the medication since the medication does help control blood sugar levels, however the black box warning was applied due to the side effects.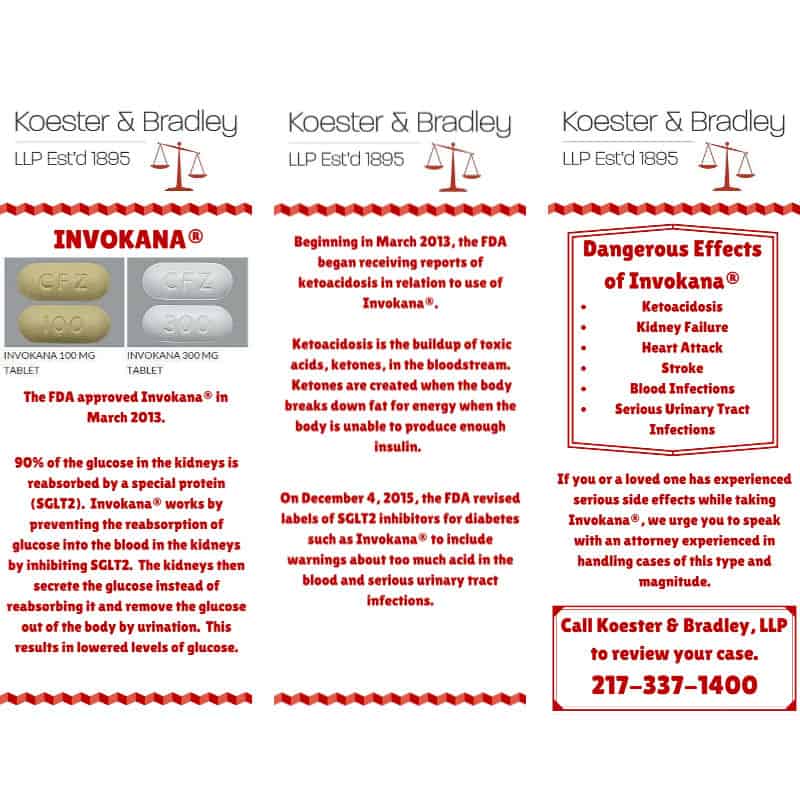 Client Reviews
Get in Touch
Fill out the contact form or call us at
(217) 337-1400
to schedule your free consultation.
Free Personal Injury Consultation

Contact Us Any Time

No Fee Unless You Recover on Personal Injury Cases