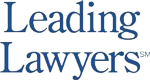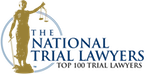 Workers Compensation FAQs
What Is Workers' Compensation?
Workers' compensation is a system of benefits provided by law to most employees who experience work-related injuries or occupational disease.
Who Governs Workers' Compensation Claims?
In Illinois, the Illinois Workers' Compensation Commission is the State agency that administers the judicial process in an effort to resolve disputed workers' compensation claims between employees and employers. The Commission acts as an administrative court system for these claims.
Does My Injury Fall Under Workers' Compensation?
You are eligible to receive workers' compensation benefits if your accident arose out of and in the course of your employment.
What Do I Have to Prove in a Workers' Compensation Case?
Workers' compensation is considered "no-fault" which means you do not have to prove that your injury was caused by your employer. All you need to prove is that you were injured as a result of an accident or occupational disease that occurred in the workplace. Even if your injury was caused by your own negligence is will be covered under workers' compensation.
What Benefits Are Provided Under the Workers' Compensation Act?
Medical care that is reasonably required to cure or relieve the employee of the effects of the injury;
Temporary Total Disability (TTD) benefits if the employee is off work, recovering from the injury for more than three (3) working days.
Temporary Partial Disability (TPD) benefits if the employee is recovering from the injury but working a light duty job for less compensation than he/she would earn at his/her pre-accident job (Available for injuries occurring on or after February 1, 2006)
Vocational Rehabilitation/Maintenance benefits if the employee is participating in an approved vocational rehabilitation program because his injury would no longer allow him/her to return to his/her pre-injury position.
Permanent Partial Disability (PPD benefits) if the employee has sustained some permanent disability or disfigurement, but is still capable of working;
Permanent Total Disability (PTD) benefits if the employee is rendered permanently unable to work;
Death benefits for surviving family members.
Who Pays for Workers' Compensation Benefits?
Generally, benefits are paid regardless of fault. By law, the employer is responsible for the cost of workers' compensation benefits. No part of the workers' compensation insurance premium or benefit can be charged to the employee.
Are My Benefits Taxable?
No. Workers' compensation benefits provided to an injured worker are not taxable under state or federal law and need not be reported as income on tax returns.
Who Pays for My Medical Care?
By law, the employer is required to provide and pay for all necessary first aid and medical services to the injured employee that is reasonably required to cure or relieve the effects of the injury.
Can I Get Treatment From My Own Doctor?
Yes. The Workers' Compensation Act provides that employers may utilize Preferred Provider Programs (PPP). You would then be allowed to pick two doctors out of the PPP. If you would prefer to see your own doctors, you may opt out of the PPP and then choose two doctors.

If your employer does not have an approved PPP, you have the right to see two doctors of your own choosing. However, if your doctors then refer you to other specialists, the employer is still responsible for the payment of these visits.
I Got Injured on the Job. What Should I Do?
Notify your employer of your work injury and the date and place of the accident as soon as practicable. In Illinois, notice to an employer may be given orally or in writing. However, you must notify your employer of the accident no later than 45 days after the accident.
Seek medical attention promptly.
Hire an attorney. An attorney will be able to provide many services to you such as (1) double-checking TTD and other calculations, (2) ensuring that you are receiving fair medical treatment, (3) acting as a liaison between you and your employer's insurance carrier and (4) representing you at trial.
Do I Need to File a Workers' Compensation Claim in Order to Get My Benefits?
No. An injured employee is not required to file a claim at the Illinois Workers' Commission in order to receive benefits. However, an employee who is receiving benefits but is concerned about protecting his/her rights to receive future benefits may wish to file a claim. If an injured employee wants the Illinois Workers' Compensation Commission to order benefits to be paid, he/she must file a claim.

By law, an Application for Adjustment of Claim must be filed within three (3) years from the date of injury or two (2) years from the last workers' compensation payment, whichever is later.

Generally, an injured employee who fails to file a claim within the time limits noted above will lose his/her right to claim future benefits.
Can My Employer Fire Me for Filing a Workers' Compensation Claim?
No. Employers are prohibited from harassing, discharging, refusing to rehire, or discriminating against an employee for exercising his/her rights under the Workers' Compensation Act.
My Employer Does Not Have Workers' Compensation Insurance. What Can I Do?
If an employer does not have workers' compensation insurance, you should contact the Commission's Insurance Compliance Division at 312-814-6611 or toll-free 866-352-3033 and provide the employer's name and address and the date of the injury. Employers who fail to purchase workers' compensation insurance may be punished in a variety of ways such as fines, jail time and a Commission-ordered company shut-down.
Client Reviews
Get in Touch
Fill out the contact form or call us at
(217) 337-1400
to schedule your free consultation.
Free Personal Injury Consultation

Contact Us Any Time

No Fee Unless You Recover on Personal Injury Cases