Free Personal Injury Consultation: (217) 337-1400 Tap to Call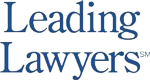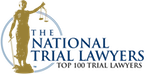 Thank Your Local Medical Malpractice Lawyer
"Medical Malpractice lawsuits cost us all in healthcare premiums." This is the faulty rhetoric put forth by certain entities opposed to civil lawsuits. Health Affairs, a public policy journal, has recently published a study that may prove otherwise. The only way to hold the healthcare and medical industry accountable for their negligence is through the court system.
Harvard researchers published the study the primary finding of which was that the medical liability system (liability for negligent actions imposed on medical professionals) accounts for a measly 2.4 percent of American Health Care expenditures. In fact, the cost of medical malpractice lawsuits alone is well below one percent of the $55.6 billion spent on health care in the U.S. in 2008. This is only a tiny cost to the total amount of healthcare spending nationwide–although large insurance companies and self-insured hospitals will have you think otherwise.
Why You Should Hire a Champaign Medical Malpractice Lawyer
Getting the help of a Champaign medical malpractice lawyer is one of the best ways to ensure you get all of the damages that you are entitled to. Many of these cases are extremely complicated, and it is important to hire an attorney who has experience with these types of claims. An attorney will be able to review your medical records, advise you on the medical malpractice laws in Illinois, and make sure you are able to obtain the maximum amount of compensation possible.
Medical malpractice can include the misdiagnosis of a medical condition, as well as surgical errors and improper treatment. Patients are often left with permanent injuries that require extensive care and treatment. This can be emotionally and physically devastating for the patient. They may not be able to work and will need to have a significant amount of follow-up care. This can be life-altering for the patient and their family.
Thousands of patients are affected by medical negligence every year. The medical professionals you trust have a responsibility to treat you according to the standards of care that are set in place. However, mistakes can occur during any stage of the treatment process. These mistakes can result in a wide range of damages, from lost wages and medical expenses to emotional stress. The legal team at Koester & Bradley, Injury Lawyers has the expertise and experience to help you recover the compensation that you deserve. They have an extensive network of doctors and nurses who are available to provide support for your case.
You should never have to suffer because of a negligent health care worker. In some cases, hospitals might be willing to sacrifice the safety of their patients for their own financial gain. You can be compensated for your injury, including past and future medical expenses, loss of earnings, and other damages. Your attorney can assist you in filing your claim, and help you seek compensation for your medical expenses and loss of earning capacity.
Medical malpractice is a serious issue. A doctor's negligence can lead to a life-altering injury. If your child has been injured, you should contact a Champaign birth injury attorney as soon as possible. A birth injury can lead to a life-long disability, as well as a large impact on your family. A Champaign birth injury lawyer can work with you to preserve evidence and help you meet the state statute of limitations–which in Illinois is only Two Years.
If your child has suffered from a birth injury, you are entitled to receive compensation. These claims are filed on behalf of the surviving spouse, and the personal representative of the deceased person's estate. An experienced personal injury attorney can guide you through the process, fight for your rights, and help you understand your options. You can learn more about the attorneys at Koester & Bradley at 217-337-1400.
If you are a parent of a child who has been injured in a hospital, you should consult a Champaign medical malpractice attorney as soon as you can. The Illinois Code for Medical Malpractice specifically calls for local representation, and an attorney from your area can help you determine whether you have a good case.
Client Reviews
Get in Touch
Fill out the contact form or call us at
(217) 337-1400
to schedule your free consultation.
Free Personal Injury Consultation

Contact Us Any Time

No Fee Unless You Recover on Personal Injury Cases