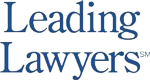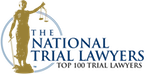 Urbana Illinois Car Accident Lawyers
Urbana Car Accident Lawyers in Your Home Town at Koester & Bradley
Koester & Bradley law firm is a dedicated Urbana Car Accident lawyer we understand how terrible a motor vehicle accident can be.  Let our attorneys focus on the case, while you focus on recovering medically and financially.  Our highly skilled and experienced attorneys have been devoting representation to the Urbana public and neighboring areas since 1895.
Our partners are experienced Urbana Car Accident Lawyers and not only have a great reputation in the local community but also in the legal community.  Thomas Koester and Ryan Bradley have been recognized and awarded many honors including Super Lawyers, Leading Lawyers, The National Trial Lawyers, etc.
Why hire Koester & Bradley, LLP for your car accident claim?
Our firm has recovered over $400 million in verdicts and settlements for clients in recent years.
Koester & Bradley, LLP has a long history of helping our clients obtain fair and reasonable compensation.
Our team will treat each client as an individual not as a "number" like many larger firms do.
Our partners have had long, successful careers and are highly skilled in negotiations and providing zealous representation for our clients.
Our firm offer representation for personal injury cases on a contingency basis which means you pay nothing unless we can acquire you a settlement.
Koester & Bradley Is Dedicated to Our Central Illinois Clients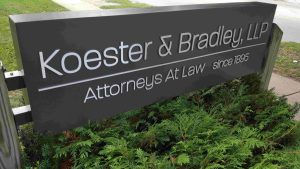 Koester & Bradley, LLP been a mainstay of the legal market in Urbana since 1895.  Our firm takes our history seriously and we consistently strive to provide the highest level of local service coupled with the expertise and resources usually found in larger metropolitan areas. Clients and potential clients can reach us in a variety of methods:  in-person meetings, email, facsimile, phone conference, ZOOM meetings and text message.
Do I Need A Lawyer for a Car Accident?
Yes.  It is important to retain a lawyer for a motor vehicle accident to protect your rights.
We Will Be Able to Help You with a Champaign-Urbana Car Accident
The Urbana Car Accident Lawyer team at Koester & Bradley, LLP offers the following services related to your motor vehicle claim:
Offering contingent fee representation (If we do not secure a settlement for you, we do not receive a fee)
Acquiring any and all proof necessary to substantiate your injury claim
Communication with the insurance providers so you can focus on your medical treatment
Acquiring all necessary medical records and bills associated with your treatment for the motor vehicle accident
Keeping open lines of communication with you throughout the process of your claim
Negotiating with the insurance company to get you the best possible settlement
What Should I Do if I Have Been in a Motor Vehicle Accident?
Call the police and file a formal report.
Exchange driver information with the other driver in order to obtain necessary insurance information.
Seek the necessary medical treatment.
Hire a qualified personal injury attorney.
Do NOT admit fault for the accident to anyone at the scene of the accident.
Do NOT plead guilty in court.
Do NOT agree to a recorded statement with the insurance carrier before seeking legal advice.
Do NOT accept a check from the at-fault driver or his/her insurance company as this can be construed as a settlement agreement which can preclude you from recovering additional money.
Common Car Accident Injuries
One Crash Can Result in Multiple Injuries
A deadly car or truck crash can take place in mere seconds.  Vehicles can be replaced, but physical and emotional injuries can be long-term.
Known Severe Injuries Resulting From Car and Truck Accidents
Traumatic Brain Injuries (TBI) – These injuries are defined by the Centers for Disease Control  (CDC), as an impact, a violent blow, significant shock to the head or a penetrating head injury that interferes with the functions of the brain.  TBIs can range from mild injuries such as a short loss of consciousness, headache, confusion, lightheadedness, dizziness, blurred vision or tired eyes, ringing in the ears, a bad taste in the mouth, fatigue or lethargy, behavioral or mood changes, trouble with memory, attention, thinking and concentration as well as changes in sleep patterns.
Severe TBIs– These sorts of injuries may experience the above symptoms but may experience repeated vomiting or nausea, convulsions or seizures, inability to awaken from sleep, dilation of one or both of the pupils of the eyes, weakness or numbness in extremities, increased confusion, restlessness or agitation and slurred speech.  People afflicted with a TBI experience lengthy hospital stays and may require long-lasting personal treatment.
Spinal Cord Injuries – Car and truck accidents are the leading cause of spinal injuries according to the National Spine Injury Statistical Facility.  Potential expenses associated with a spinal cord injury include but are not limited to power chairs including a potential replacement throughout that individual's lifetime, costly medical evaluations, and potential car or home specifications to accommodate the need for a power chair.
Internal Injuries – Broken ribs, punctured lungs and internal bleeding are types of internal injuries that may reveal no external signs or symptoms but are extremely dangerous.  Prompt medical attention is needed to detect and treat these issues.
Broken Bones – Broken bones are serious injuries that may require surgical intervention as well as follow-up medical evaluation and potential physical therapy.
Soft Tissue Injuries – An Urbana Car Accident Lawyer would agree that while not always as serious as the above injuries, strains and sprains of the neck, back, shoulders, knees and other parts of the body take a considerable amount of time to treat.  Some soft tissue injuries may result in surgical treatment and an extended amount of physical therapy.
The human body, while a complex system, is also a fragile system.  A car or truck accident throughout Urbana Illinois can result in injury to multiple parts of the body.  While vehicle safety and security have helped to save lives, the potential for serious bodily injury still exists.
Illinois Car Accident Laws in Urbana will Determine How Much You Recover

Illinois has very specific insurance laws that a motor vehicle accident victim should be familiar with.
Statute of limitations. One of the key laws to know is your statute of limitations, or deadline for filing a claim. In Illinois, all crash victims have two years from the date of their car accidents to file injury claims and three years for property-damage only claims. The courts generally do not give exceptions to this rule. The clock may not start ticking until the date of discovery if this is after the date of the collision.
Statute of Limitations.  In Illinois, all injury victims have two years from the date of the accident to file a lawsuit.
Fault-based car insurance. Illinois is an "at fault" state.  This means that both drivers will argue as to which driver was more "at fault" for the accident.
Motor Vehicle Insurance.  All Illinois drivers are required to have liability insurance which covers for property damage and bodily injuries to other.  Drivers are also required to have
Uninsured Motorist (UM) coverage which pays for bodily injury to yourself, members of your household, passengers, and any other persons authorized to drive your car if that individual lacks liability coverage of his/her own.
Liability Laws.  The State of Illinois has a modified comparative negligence model.  That means that if a driver is more than 50% at fault, he/she is barred from recovery.  If a driver is 50% or less at fault, he/she may be eligible to recover financial compensation.
Can You Recover Money After a Hit-and-Run Car Accident?
A hit-and-run accident occurs when an at-fault party either leaves the scene of the accident or cannot be found.  It is important to try to identify the driver through witness statements if possible.  If a driver cannot be located, your injuries and damage will be covered under your Uninsured Motorist coverage.
How Much Is My Car Accident in Urbana Illinois Worth to Me?
A person injured in Urbana from a car or truck accident can expect payment for the following injuries and expenses:
Payment of Medical Bills
Pain and Suffering Compensation
Emotional Distress
Lost Income Compensation
Punitive Damages
Vehicle Repair or Replacement
Loss of Consortium
Loss of Financial Support
Funeral and Burial Expenses
How Can I Obtain the Most Money for My Urbana Truck Accident Claim?
Proof is the essential component for any injury situation.  In other words, there must be proof of who was at fault for the accident.  Police reports and witness statements can help to substantiate your claim.  Thorough medical documentation help to show the extent and severity of your injuries.  The attorneys have Koester & Bradley, LLP will help to secure the best settlement possible for your claim.
Contact an Urbana Car Accident Lawyer Today
A motor vehicle accident can drastically change your life. You may find yourself not only trying to recover from painful injuries but also trying to recover from financial disaster due to high medical bills.  You may be in a position where you are unable to work and/or are unable to contribute to the family's day-to-day household activities.  Koester & Bradley, LLP can help to ease some of your burdens.  Our experienced and compassionate attorneys will strive to ensure that you and your family are justly compensated and that the person or persons who caused the accident and your injuries are held liable. Call us today at 217-337-1400 to discuss your potential claim.
Learn a Little More About Illinois Legal News and the Central Illinois Community:
Client Reviews
Get in Touch
Fill out the contact form or call us at
(217) 337-1400
to schedule your free consultation.
Free Personal Injury Consultation

Contact Us Any Time

No Fee Unless You Recover on Personal Injury Cases