Free Personal Injury Consultation: (217) 337-1400 Tap to Call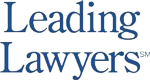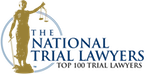 Protect Yourself After a Bicycle Accident
Reading Time: 2 Min. | Updated August 9, 2023 | By Koester & Bradley 
A bicycle accident personal injury case is handled in very much the same way as an automobile wreck. There are certain things that the injured party or parties need to do to preserve their physical well-being, and their legal rights.
Check yourself out: If you are somebody you know is injured in a bicycle wreck, either with another bicycle, or with an automobile, call an ambulance or go to the Emergency Room. Even if you or somebody you know feels fine just after the collision, this may only be due to adrenaline. Adrenaline will certainly take over in a bicycle wreck and can distort the severity of injuries. At the very least, go to the ER at the first sign of pain related to the injury.
When you are at the hospital, try to obtain a copy of your medical records and bills as well.
Work the Phone: Call 911 if necessary. If other vehicles were involved, complete a police report at the scene or the police station. Furthermore, make sure that you note in the police report any relevant injuries. This is especially true of personal injuries relating to the head and back that can manifest well after a wreck. The police report is often a critical piece of evidence in a civil action. This is mostly because people are reluctant to lie to the police.
Document what happened: Get the name, address, phone number and license plate of the operator of the automobile, if appropriate. You should also take care to get as much information as possible from witnesses. Also, the State of Illinois has launched a civilian crash reporting system which facilitates citizens to assemble facts of accidents. Just because the accident happened on a bicycle, the occurrence should be treat like a car accident.
A Picture is Worth a Thousand Words: If you have a camera with you on your ride, take as many pictures as possible–including the operator of the vehicle causing the wreck for later use. Have witnesses take pictures of your injuries if possible.
Think Like a Detective: Get pictures of the scene, your bike, and your injuries. Personal injury cases are won based on facts. Also snap pictures of the weather conditions, any traffic control devices, and other people involved (ask first). Keep a record of the medical treatment you received and your medical recovery. It often helps to keep a journal each day starting the day of the wreck.
For more information about protecting your legal rights after other personal injuries, visit our Legal FAQ page. We keep it up-to-date a relevant information that you cannot find anywhere else.
Client Reviews
Get in Touch
Fill out the contact form or call us at
(217) 337-1400
to schedule your free consultation.
Free Personal Injury Consultation

Contact Us Any Time

No Fee Unless You Recover on Personal Injury Cases