Free Personal Injury Consultation: (217) 337-1400 Tap to Call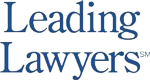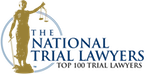 Beware of These Scams That Target the Elderly
Scams that target the elderly never seem to end. With the notice and attention that is given to cybersecurity and crimes such as identity theft, it is important to understand that "conventional" and lower-tech scams are still prevalent–particularly regarding senior citizens in central Ill and across the country. At Koester & Bradley, LLP, we do our best to monitor all potential threats to our clients and community as Illinois personal injury and fraud lawyers. Here are some more scams that target senior citizens. Let us know if you are aware of any others to add to the list.
Fake Anti-Aging Products
Elderly people, especially women, often feel a need to look younger. This is a result of social and peer pressure. Scammers target seniors with fake or low-quality anti-aging products. They may not work, may be overpriced, or may have hidden fees — for example, they may offer a one-month discount option without disclosing that they will be charged exorbitant fees for monthly deliveries after that. Many of these drugs are actually harmful and dangerous products.
Fake Prescription Drugs
Similar to fake anti-aging products. These fake prescription drugs are cheap, and can often be found on the internet. They may costless, but they may not work and may even be dangerous. There are many drugs and devices that are actually prescribed by doctors that are also dangerous to seniors in Illinois such as Xarelto and Pradaxa, so it is wise to avoid subjecting yourself or a loved one to any drug not discussed with a healthcare professional.
Grandchild Scam
The grandchild scam involves someone telephoning a caring grandparent and pretending to be a beloved grandchild. They can find out the names of their grandchildren from social media. During the phone call, they'll use low-quality audio to conceal their voice, and they will cry about how they are in trouble or in debt and need money to bail themselves out. They'll often say that they can not call their "parents" because their "parents" will be angry at them.
Other Scams
Elderly people who live alone are especially vulnerable to all kinds of phone, mail and cyber scams, such as fake charity scams, fake lottery tickets, fake antivirus companies and so on. Make sure to warn your loved one about these common scams.
Client Reviews
Get in Touch
Fill out the contact form or call us at
(217) 337-1400
to schedule your free consultation.
Free Personal Injury Consultation

Contact Us Any Time

No Fee Unless You Recover on Personal Injury Cases