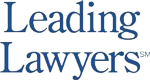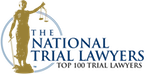 Monticello
Koester & Bradley Proudly Represents the Citizens of Piatt County After Injuries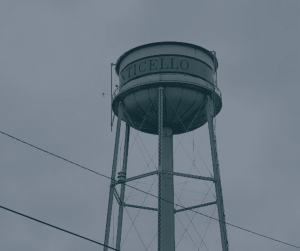 Monticello Illinois is a rural community in Central Illinois and the home to the county seat of Piatt County. It is located in Central Illinois and has over 5,000 residents with many more people living in the surrounding towns and villages. Located just two hours south of Chicago, some of the major cities in Piatt County include Atwood, Cisco, Hammond, and Mansfield. In other words, Monticello is the quintessential Central Illinois town.
Monticello and the surrounding areas are also home to a variety of unique attractions such as Allerton Park and the Monticello Railway Museum. The Robert Allerton Park is a 1,517-acre (614 ha) park, nature center, and conference center located in the rural Piatt County which was built as a private by business magnate Robert Allerton in the late 1800's and donated to the University in the 1940's which still operates the Park presently. Apart from hiking and and beautiful gardens, the main house is available as a hotel.
The Monticello Railway Museum is another excellent attraction in the Monticello area where children of all ages and adults can take a trip back in time and a ride on a real, operational Railroad.
Koester & Bradley Represented Piatt County in the National Opioid Litigation
Along with Co-Counsel, Koester & Bradley fought the large, national, pharma companies and distributors of dangerously addictive opioids that have ravaged Piatt County and the surrounding rural communities.
Koester & Bradley Injury Lawyers Handle Personal Injury and Car Accident Cases in Piatt County and Monticello
For over one hundred years, the Illinois injury attorneys at Koester & Bradley have helped seriously injured individuals and families from Monticello and across Piatt County receive substantial and fair compensation for their injuries. We represent clients in all types of personal injury, wrongful death and medical malpractice matters, including cases involving car accidents, workplace accidents, premises liability, injuries caused by defective products and medical devices, preventable medical mistakes and birth injuries, etc. In addition, we offer traditional small-town service and services such as business counseling and real estate closings.
We are also proud to represent families if a a loved one is the victim of a trucking accidents which frequently happen on Interstate 72 and the country roads of Piatt County. Our Illinois Trucking Accident attorneys understand the important role our justice system plays in the to fight to protect the rights of those injured in serious trucking accidents throughout the state, especially since Piatt County is the home to many heavily-traveled Interstate highways and dangerous country roads.
Our attorneys have the experience, resources and skills to help families seek justice if a resident is seriously injured or dies as a result of negligence or malpractice.
Client Reviews
Get in Touch
Fill out the contact form or call us at
(217) 337-1400
to schedule your free consultation.
Free Personal Injury Consultation

Contact Us Any Time

No Fee Unless You Recover on Personal Injury Cases