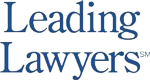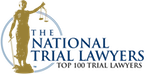 Business Law
Illinois Business Litigation Attorneys and Counselors
Commercial and business litigation is very complex, and is often intertwined with personal animosity. Many times, when business transactions, from real estate deals, to contract disputes, involve damages and lead to the courtroom, the end result can feel like a "corporate divorce." Very few law firms in Central Illinois, particularly Champaign-Urbana, possess the knowledge and are willing to undertake representation in complex commercial litigation cases.
Koester & Bradley, LLP has the knowledge and experience to handle your complex business litigation which is why Koester & Bradley has developed a sound reputation as business dispute lawyers since 1895. Throughout Central Illinois and beyond, Koester & Bradley, LLP has represented numerous business clients in a multitude of complex commercial and business litigation matters as well as achieving large recoveries for our Champaign-Urbana personal Injury clients.
From Private Corporations, to Financial Institutions, to Medical Clinics, we have handled numerous types of commercial cases. Our attorneys are fully committed to whatever commercial issue you may have, and we devote whatever resources are needed in order to achieve a successful outcome.
Koester & Bradley Seeks Justice for Our Injured Clients–and Assists our Small Business Clients in Avoiding Risk
The business consulting and litigation team at Koester & Bradley believes strongly in supporting and guiding small to medium size businesses throughout Central Illinois and the Midwest. Therefore, we can pull on our vast experience pursuing personal injury cases to help our small business clients plan for and avoid risk before a tragedy happens.
As an example, consider a Champaign County agricultural company which operates a small fleet of semi tractor trailers to use during harvest. While the Koester & Bradley injury lawyers have a strong reputation in pursuing these claims on behalf of victims, the business consulting team is uniquely positioned to provide real-world experience to our clients which many other firms lack.
Koester & Bradley Offers Flat-Fee or Contingent Billing
The Champaign-Urbana business litigation attorneys and counselors at Koester & Bradley also believe that business and commercial clients should feel free to contact their attorneys whenever it is convenient without fearing excessive hourly billing. The truth is, hourly billing for business litigation and counseling services is as antiquated as many of the attorneys still out there sending hourly bills. No businessperson or entrepreneur wants to be billed for a five minute email or phone call. This is why the litigation lawyers at Koester & Bradley offer flat fee billing options that provide for increased case efficiency and better and more free communication between attorney and client. Furthermore, we believe that successful local business are a benefit to both our local, state, and national societies which is why Ryan Bradley and Tom Koester frequently offer guidance to small to medium sized business with little to no charge at all. Koester & Bradley is leading the way in Illinois with flat fee billing and efficient business counseling and advice. Partner Ryan Bradley has published articles on the practice in Forbes.
What Types of Business Litigation and Counseling Support Does Koester & Bradley Provide?
There is a wide range of substance and complexity involved with commercial disputes. Our Illinois commercial and contract litigation lawyers' experience has included:
partnership disputes involving substantial assets;
insurance and leasehold issues;
enforcing and breaking contracts;
breaches of fiduciary duty, fraud, and tortious interference with business;
director and officers' liability;
administrative actions by state and federal government agencies and self-regulated bodies;
agricultural litigation including herbicide and pesticide usage;
and professional malpractice including doctors, lawyers, and accountants.
These issues may arise in any type of circumstance, including a bankruptcy setting or with financial or medical regulatory agencies such as FINRA, Office of the Inspector General, and other regulatory agencies.   In addition, the business litigation team, lead by Koester & Bradley partner Ryan Bradley, have represented individuals and business entities all over Illinois and the Country.
Koester & Bradley's Business Litigation Results Speak Volumes
The outcomes of business litigation can have very important consequences on your business. Successful litigation could even be the difference between life and death for your business. Let our attorneys at Koester & Bradley, LLP be the essential counsel to your crucial business issues. We have the resources, knowledge and experience to properly deal with your commercial issues.
Our business litigation attorneys have successfully litigated cases in Central Illinois and across the country–and we have achieved substantial results:
We are one of only a handful of local, Central Illinois law firms that is equipped and willing to handle the most complex cases. Time is of the essence as you may lose your legal rights (and possibly your business) if you do not act quickly. Don't allow the rights of you and your business to be compromised. Call Koester & Bradley today for a consultation about your litigation goals and needs and we will either steer you in the right direction, or develop a flat-fee structure to handle your case or business matter.  Either way, you will never receive an hourly bill or worry bills for a quarter of an hour of time.
Client Reviews
Get in Touch
Fill out the contact form or call us at
(217) 337-1400
to schedule your free consultation.
Free Personal Injury Consultation

Contact Us Any Time

No Fee Unless You Recover on Personal Injury Cases