Free Personal Injury Consultation: (217) 337-1400 Tap to Call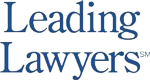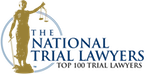 Metal-on-Metal Hips : DePuy Pinnacle Hips in Champaign Urbana following $502 Million Verdict 
Koester & Bradley is continuing its investigation and representation of claims resulting from all metal-on-metal hip prostheses. This includes the DePuy Pinnacle Metal on Metal Hip system that is widely used in Central Illinois. Hospitals such as Presence Covenant Medical Center (Provena), Carle Foundation Hospital, and Decatur Memorial Hospital have implanted many Pinnacle hips. The efficacy of these devices has been called into question by the consumer protection community and the FDA and in many cases full-blown recalls have been issued for devices implanted throughout Champaign-Urbana and Central Illinois.

It is important to understand that the doctors that implanted metal hips are not to blame for the failure of the device. The doctors and hospitals are victims as well. Koester & Bradley has been working closely with area clinics and doctors for almost ten years on hip implant cases and continues to do so.

Despite the fact that many makers such as DePuy and Stryker have begun the settlement process for claims, it is important to have a local attorney help with the settlement process.

Metal-on-Metal Hip Manufacturers include:
Client Reviews
Get in Touch
Fill out the contact form or call us at
(217) 337-1400
to schedule your free consultation.
Free Personal Injury Consultation

Contact Us Any Time

No Fee Unless You Recover on Personal Injury Cases