Free Personal Injury Consultation: (217) 337-1400 Tap to Call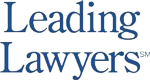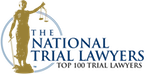 DePuy Orthopaedics Recalls Popular Hip Implant, Many in Central Illinois
DePuy Orthopaedics is the subject of a number of lawsuits alleging serious injuries as a result of the defective design of its hip prosthesis. Following a recall in excess of 93,000 implants, patients from across Illinois and beyond have filed lawsuits alleging that their DePuy hip implants have failed much more quickly than they expected, causing difficulty walking, pain, and heavy metal poisoning. Many patients have had to undergo replacement surgery to be fitted with new hip implants, and many more are now forced to undergo blood testing and constant monitoring to guard against more serious injury.
Claims arise from the DePuy ASR line of prosthesis.
Over 20 patients from Illinois have joined a lawsuit against DePuy Orthopaedics with more patients signing up every day. According to the 9/23/10 issue of the News-Gazette, patients allege that DePuy knew about the risk of metallosis and the high revision rates in patients with the ASR prosthesis but failed to warn doctors about those risks.
A large percentage of the Illinois Cases are handled by Ryan R. Bradley of the Law Firm of Koester & Bradley, LLP. in Champaign County, Illinois.
The DePuy implants have a metal-on-metal design that was held out to last longer than other devices. Wear and tear on the implant caused by normal use, such as walking, sitting, and getting up is alleged to create metal debris that can spread to the patient's surrounding bone and tissue, a condition known as metallosis. As a result of this condition, many patients experience pain, clicking, aching, and illness associated with exposure to heavy metals.
Hip implants typically last for about 15 years. Patients with DePuy ASR Implants are experiencing failure time frames of roughly two years–sometimes sooner. These failures necessitate a full revision surgery.
Revision surgeries are complicated and dangerous. Each surgery is more invasive, increasing bone loss and the risk of serious complications. Additionally, recovery time is often greater after a revision surgery.
According to Mr. Bradley, who has successfully litigates numerous medical device lawsuits, patients who suspect that they may have the DePuy ASR Implant should consult their physician as soon as possible to schedule a blood test. For more information submit your claims or questions here.
Client Reviews
Get in Touch
Fill out the contact form or call us at
(217) 337-1400
to schedule your free consultation.
Free Personal Injury Consultation

Contact Us Any Time

No Fee Unless You Recover on Personal Injury Cases