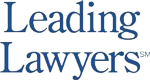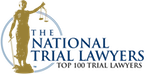 Danville
Danville Illinois is Home to Many Personal Injury Claims
Danville is a city in and the county seat of Vermilion County, Illinois, United States. As of the 2010 census, its population was 33,027. Located very close to our main office in Champaign County Illinois, Koester & Bradley has been representing the injured in Danville sin 1895. We represent the victims of medical malpractice across Vermilion County and beyond as well as those who are involved in car accidents.
After an accident, whether it is from a car crash or from a slip and fall, you or a loved one have more to deal with than attending doctor's appointments or physical therapy. You will also have to figure out health and liability insurance issues, arrange for transportation, deal with liens from health care providers, and also investigate whether or not you are entitled to a recovery for your injuries. Since your focus should be on recovering from your injuries and striving to get back to normal, it is always a good idea to retain the counsel of a trustworthy and experienced local personal injury law firm such as Koester & Bradley.
Danville Accident Attorneys Koester & Bradley are highly trained and experienced in handling personal injury claims in Danville Illinois and are well connected and familiar with the working of the Vermilion County Courthouse. Ryan Bradley and Tom Koester are malpractice and car accident attorneys that are dedicated only to representing the injured in Danville and will guide you through the long and complicated recovery process. While other area firms treat you like a number, we are always available by cell phone or text to manage and handle your claim the way that works best for you.
At Koester & Bradley, LLP., we know that accidents happen, but we believe that no one should have to suffer as a result of the negligence of another person or party without receiving a full and adequate recovery. Our knowledgeable and experienced team of Danville personal injury and accident lawyers, diligently pursue the compensation you need from the responsible party in order to help cover the costs of your injury and other expenses. Contact our offices today at (217)337-1400.
Learn More About Our Danville Illinois Injury Law Practice Areas
The Koester & Bradley Advantage in Danville Personal Injury Cases
The first line of communication between you and Koester & Bradley will be with one of our case specialists or one of our partners directly. Eventually, after reviewing all of the information that you can provide, we will schedule a fact-to-face appointment. The interview will generally last between 15 and 30 minutes and is the perfect opportunity to describe in detail precisely how your personal injury or case is impacting you personally.
At the first interview, we will sign all the necessary documentation to get your case started. This is in the form of a fee agreement and medical releases. We are willing to work around your schedule. If it is inconvenient for you to meet us in our office location in Central Illinois, we will travel to your home, work, or the medical facility where you or your loved one has been hospitalized. We are dedicated to moving your case quickly, so someone should be able to meet with you within a day or two. In situations where time is of the essence, we are often able to send an investigator out within 24 hours.
After you have completed the preliminary interview process, you will be working directly with one of our partners, Tom Koester, or Ryan Bradley and their personal team. Typically, a client will be assigned an attorney, legal assistant, and a paralegal within a week of initial contact. For certain cases, both partners and staff will be working on your case. At Koester & Bradley you will never be shuffled off to an associate or secretary. Learn more about our unique process here.
Client Reviews
Get in Touch
Fill out the contact form or call us at
(217) 337-1400
to schedule your free consultation.
Free Personal Injury Consultation

Contact Us Any Time

No Fee Unless You Recover on Personal Injury Cases