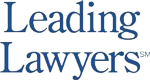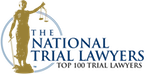 Civil Litigation Scholarship
For the Fourth year in a row, the Champaign-Urbana personal injury lawyers and civil litigation attorneys of Koester & Bradley, LLP are excited to announce a new initiative to give back to the community and further the dialog and education of the general public on the importance of personal injury, medical malpractice law, and civil litigation generally. Koester & Bradley will offer three scholarships to ambitious and engaged college and law students who submit winning essays in our annual Personal Injury Essay Scholarship Contest. At Koester & Bradley, we believe that the American consumer base is generally ill-informed about the dangerous activities undertaken by insurance companies, big business, and even the government. We want our future leaders to be educated and prepared–and at the same time educate Koester & Bradley clients and followers as well.
The areas of personal injury and civil litigation law are wide-reaching and often misunderstood. Koester & Bradley is a different kind of accident and injury law firm in that we focus on education and empowerment and truly believe that the American civil justice system is an impactful way to effectuate change. In keeping with our core values and principals, we are inviting essays (which we will post to our blog) in the following areas:
Personal Injury Generally
Tort Reform
The Supreme Court Selection Process
Insurance Company Misconduct
Experiences with Civil Litigation (no matter how small)
The best essays will be educational and geared toward informing the general public rather than an esoteric journal article. This is not to say we do not want citations, in fact at least three would be ideal, but we are not sticklers for the Bluebook–leave that to Law Review! As such, personal experiences and struggles relating to the topic areas are the key. Our goal is to both support the next generation potential civil litigation attorneys but also to raise awareness about important injury law issues.
Please read the rules and timeline for the scholarship below, and be sure to mark your calendars for the deadlines.
Timeline and Rules
Essay submissions open: February 1, 2020
Essay submissions close: May 31, 2020
Announcement of Winners: June 15, 2020
There will be three scholarships awarded to winning essays in the amounts of:
First Prize $1,500
Runner Up $500
Runner Up $250
Each winner of this essay contest will be awarded a check from the law firm of Koester & Bradley, LLP. The check will be made out to your registered school or to directly reimburse educational expenses such as books and computers. Please verify with your school to confirm the relevant payment policies for outside scholarships. These funds must be used to pay for school tuition and / or school-related expenses.
To be eligible for an award in our essay contest, you must be:
18 years old or older
Be a U.S. citizen and permanent resident of the United States
A current college student; or
A current law student.
Additionally, you must:
Verify you have read and understand the Koester & Bradley, LLP Scholarship Essay Contest Rules by submitting a signed and scanned copy of our downloadable Application Form.
Submit a readable copy of your essay (only one essay per student is allowed).
Submit a digital photo (.jpg) of yourself if you would like to appear on our website.
If you have a personal blog or social media profile please include those as well if you would like to be mentioned.
PUBLICATION OF ESSAYS AND PHOTOS IS NOT REQUIRED AND IS COMPLETELY OPTIONAL. AGREEMENT TO PUBLISH THE ESSAY IS NOT NECESSARY TO WIN THE CONTEST AND THE SCHOLARSHIP.
Please send your application form, essay and photo by email to kelly@koesterlawllp.com by the deadline above.
Please use "Scholarship Essay Contest" in the subject line of your email.
Essay Length / Limit: The essay must be no fewer than 750 and no more than 2,000 words long. Again, only one essay per student is allowed to be entered.
Recent Winners include students at Illinois State University, UC Davis, and Carleton College.
Selection Process
All application forms, essays and photos must be submitted to kelly@koesterlawllp.com by the deadline of May 31, 2020.
The essays will then be judged by Koester & Bradley. The judging will be based on accuracy, grammar, style and originality. Judges will look for clear, original essays that are logically organized and well-supported. We will also look for a great story–since civil litigation is all about storytelling.
The judges will select the top three essays based on the above criteria.
We will notify all three winners of their selection by email only. On that same date, a page will go live on koesterlawllp.com and our social media channels which displays the essays written by our top three prize winners should the winners wish to be announced publicly.
Client Reviews
Get in Touch
Fill out the contact form or call us at
(217) 337-1400
to schedule your free consultation.
Free Personal Injury Consultation

Contact Us Any Time

No Fee Unless You Recover on Personal Injury Cases