Free Personal Injury Consultation: (217) 337-1400 Tap to Call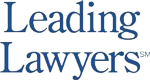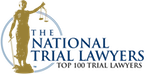 Consumer Protection and Fraud: The Ongoing Cyber Threat of Ransomware
While large data breaches such at Target and Equifax dominate the headlines, there are other equally frightening threats lurking on the internet that impact Illinois residents. Illinois Consumer protection lawyers Koester & Bradley are still noticing a large jump in Ransomware attacks on individuals and businesses alike. In fact, last week the city of Atlanta was attached and information necessary to run the entire city was held for ransom. Are Illinois cities and consumers next?
Ransomware is a type of malware that locks your screen and prevents access to your computer and its files until you pay a ransom. Ransomware is not just a problem for large companies and hospitals, it afflicts individual and small to medium sized business as well across Illinois. It has been around in different forms since the mid 2000s and attacks both businesses and individuals with the hackers committing the fraud demanding payment in largely untraceable bitcoin. According to cybersecurity expert Tom Barker of Virtual Auditor, unlike earlier ransomware that disabled your computer, recent forms of this malware encrypt your files, which makes their recovery far more difficult. If you don't pay the several hundred-dollar ransom by a certain date, your files will be destroyed.
Champaign Illinois Consumer Protection attorneys Koester & Bradley warn that while there's no guarantee against becoming a victim, there are several measures for Illinois consumers and businesses to take to make an attack less likely and less damaging:
Back Up Your Files
Make frequent file backups to lessen the impact of an attack.  We now know that for Illinois residents, and consumers across the country, it is more probable than not that you will be a victim of cyber crime.  Don't store these files anywhere that's reachable by your computer because the ransomware may find and encrypt them. If you're using an external device for your backups, keep it disconnected from your computer. If you're using cloud services for backup storage, make sure they retain previous versions of your files that you can roll back to in case your most recent files are encrypted.
Backup files make recovery easier because it's just a matter of reinstalling your backups after the malware is removed from your computer and represent the primary way to reduce the damage caused by an attack.
Be Careful With Emails
Avoid opening attachments and clicking on links within emails from unfamiliar sources. If the email content from a familiar source seems unusual, it could be ransomware that's exploiting a list of your contacts. When an email is suspicious but plausible, contact the source independently of the email and its attachments.
If you have any questions about an email, even if it is from a send that you do know, verify with the sender and do a Google search for scams that are similar to the email that you received.
Keep Your Software Updated
Ransomware may exploit known weaknesses of various software. Software providers respond to recently discovered security weaknesses with new version updates that "patch up the hole." Update all software including your firewall and anti-virus.  Additionally, ensure that you computer operating system, usually either Windows of Mac OS, is kept up-to-date.  Moat time you can suet this for automatic updates.
If your computer gets infected, your safest bet is to erase the entire system and reinstall your operating system. After this, scan your computer with an anti-virus that can detect ransomware. Then you can load your files back into your computer from your backups. If your files and backups are infected, don't pay the ransom because you may not get your files back, or the ransomware may attack again. In addition, your money enables the criminal to continue his activities.
The above tips will reduce your risk of becoming a victim and will make recovery from such an attack less painful. If you were impacted by the Equifax breach, keep these tips in mind to further protect yourself. Finally, remember that the Illinois Consumer Protection Attorneys at Koester & Bradley are here to help should you become a victim of Cyber Attack.
Client Reviews
Get in Touch
Fill out the contact form or call us at
(217) 337-1400
to schedule your free consultation.
Free Personal Injury Consultation

Contact Us Any Time

No Fee Unless You Recover on Personal Injury Cases