Free Personal Injury Consultation: (217) 337-1400 Tap to Call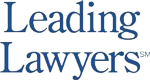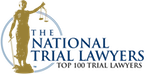 Consumer Protection and Fraud Bill Helping Student Loan Borrowers in Illinois
Despite the problems caused the lack of a state budget and the resulting disarray, Illinois has proven unwilling to wait for reform at the federal level, and has joined several other states considering laws that would protect student loan borrowers and heighten penalties against scammers targeting these individuals. With over $1.4 trillion in debt owed by approximately 44 million Americans and the Illinois Attorney General reporting that student borrower complaints have increased dramatically in the last several years, the new law would provide much needed protections.
Illinois is considering passing a Student Loan Bill of Rights law. This law would require loan servicers to obtain a license in the state, which would allow for greater oversight in the state. Additionally, a special ombudsman would be created to act on complaints that residents made. The law is aimed at preventing fraud and abuse from loan servicers.
The state Attorney General has noted that Illinois borrowers often have problems making their loan payments. Her office has received complaints from residents that loan servicers failed to inform them of affordable repayment options, to answer their questions in a consistent manner to follow borrower payment instructions. Due to the lack of information that many borrowers have from their loan servicers, scam artists may set up exploitative mechanisms that make false promises in exchange for large fees. The student loan crisis is being readily compared to the housing crisis.
If passed, the law would require loan servicers to properly process payments, to explain all of the repayment options available to borrowers and when borrowers may be able to get their loans forgiven. A number of more affordable options may be available to borrowers, such as deferment, forbearance, loan forgiveness or a repayment plan. Loan servicers would be prohibited from misleading borrowers.
Consumer fraud and protection lawyers may be able to assist individuals who are being defrauded by their creditors. They may pursue action on behalf of clients who receive harassing communications or who need debt relief. For more information on how consumer fraud and protection lawyers, contact us.
Client Reviews
Get in Touch
Fill out the contact form or call us at
(217) 337-1400
to schedule your free consultation.
Free Personal Injury Consultation

Contact Us Any Time

No Fee Unless You Recover on Personal Injury Cases