Free Personal Injury Consultation: (217) 337-1400 Tap to Call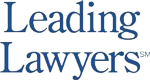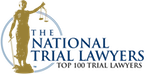 Bike Safety is a Major Concern for Springtime Rides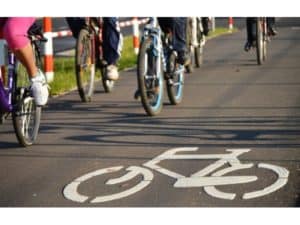 Spring is at long last upon us and as the weather heats up, many cyclists will be hitting the trail. However, before you jump on your bicycle and take off, you need to that your bike remains in an excellent condition.
Whether or not you bike to school or your job, or you merely enjoy relaxing trips through the park, bike maintenance is an important topic. In recognition of National Bike Month, which takes place in the month of May, we've assembled some things you can do to make sure that your bike is really good to go this spring season.
A thorough inspection of your bike is very important to be certain that there aren't any complications when you are riding throughout your Central Illinois or Champaign County or your area, especially if the bike has not been utilized in a while (thanks winter). One thing that you don't want to do is to neglect a small issue until it ends up becoming a big problem that could endanger your safety and security or the safety and security of others on the road or the trail. Bicycle accidents can easily end in injury.
Have a fun– and safe– bike ride!
Maintain your Rubber
Many cyclists understand the importance of having wheels that are in a good condition before riding. Nevertheless, if your bike has been waiting inside for some time, it is quite likely that the tire may be flat or low on air. You may need to get the pump out.
When pumping up tires, you should buy a high-quality bicycle pump with sizable gauges that are easy to decipher, according to Bike Radar. It is also important to stick to the manufacturer's recommended pressure level to ensure that the wheels perform when riding. It is the same concept that is applicable to car tires and the pressure rating should be visible on each wheel.
Finally, when examining your tires, try to find any gaps or dry rot that may have developed over wintertime and replace the tires as soon as you can. Dry rot can cause your tires to blast mid-ride and you will lose control of the bike. This will rupture the tire tubes and cause a certain wreck.
Balance Your Wheels
The wheels should rotate evenly and not brush against the frame of the bike. If there appears to be an impediment, check the tightness of the spokes by running your hands around them. Tighten any spokes which feel loose or twists easily.
Your bicycle should always move in a fluid motion and not be unsteady or jerky when riding about town in Champaign-Urbana. The best way to inspect the wheels is to turn your bike bottom up and spin the wheels, according to Livestrong.
Get on the Chain
Bicycle chains can create a dangerous situation for you when riding if not appropriately taken care of. If a chain is too loose, it may break while riding and if the chain is too tight, it can make for a difficult ride and damage your gears.
The best way to adjust a bicycle chain is to release the rear wheel nuts on each side and pull the rear wheel back to take slack out of the chain. The bicycle chain movement should not move more than a quarter to half an inch.
Breaks are the Key
Operational brakes can mean life or death for a biker, so it is imperative that you spend ample time making sure that your brakes function properly. This part of the process should be conducted before every ride.
Whenever inspecting your bike's brake levers, make sure they engage both sides of the brake pads on each wheel. If there is a long lag in the lever, loosen the barrel adjuster a few times and test to see if it does what it is supposed to do.
Also, verify that your brake pads aren't loose or wiggle when they press against the bike's rim. If the brake pads are worn or cracked, replace them immediately before taking the bike out onto the street.
Get Lit Up
Visibility on the road is imperative to bike riders and having a broken light can lead to serious personal injuries not only to yourself but to others on the road or path as well.
Your bicycle lights and reflectors should be checked for cracks or breaks before each evening or night ride. Get a friend or family member in order to help you check your headlights and brake lights. Replace any lights that are not functioning or producing a faded light.
Also, if you don't have front and rear lights on your bicycle, it may be best to get them for your own safety. Some states require bicyclists to have working lights while travelling during the dark hours, so don't get fined for not having this essential shield on your bike.
Get Into Gear
Smooth transitions from gear to gear can help to make a bike ride enjoyable. If you experience any weird delays or loud clicks when changing gears, it could signal a problem.
Prior to taking the bike out onto the roadway, run through the gears by spinning the pedals, according to Popular Mechanics. Make sure that the gears hit the shift points evenly with no disruptions. If you need to make adjustments, use a screwdriver to modify the derailleurs. This part of the process does not necessarily have to happen before each ride.
​Finally, bear in mind that even by doing everything you can to make sure that you are safe on the road, there may be others who may not share your accident-prevention mindset. If you were involved in an accident because of another's negligence while biking, or if you are struck by a biker not obeying ordinary safety precautions, we may be able to help. To learn what our injury attorneys may have the ability to do for you, please fill out our free case evaluation form right now.
Proper bicycle upkeep may take a while, but the rewards of your labor will show in the form of a nice and exciting ride. You will be ahead of the pack when it comes to being ready this spring season.
Client Reviews
Get in Touch
Fill out the contact form or call us at
(217) 337-1400
to schedule your free consultation.
Free Personal Injury Consultation

Contact Us Any Time

No Fee Unless You Recover on Personal Injury Cases