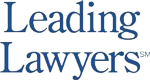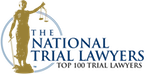 Securities Litigation
Koester & Bradley LLP works hard to ensure that you are not the victim of securities violations. It happens all of the time. Investors rely on false or fraudulent information to purchase and sell securities resulting in losses. The government has established securities laws through acts of legislation but these have not eliminated securities fraud and defrauders. Private action is required to redress losses sustained at the hands of these securities defrauders. Securities fraud typically consists of deceptive practices in the stock and commodity markets, and occurs when securities that are valued based on fraudulent information are bought or sold. This could include misrepresenting a company's annual or quarterly financial statements, an accounting firm misrepresenting the quality of a company's financial statements, or even false news announcements made by company officials. Insider trading, front running, and even racketeering are other different types of securities fraud. With today's complicated markets and even more complicated laws, criminals are becoming even more creative at defrauding stock purchasers. The Enron scandal depleted the pensions of thousands of innocent victims. Bernie Madoff swindled billions of dollars in the world's largest Ponzi scheme. Securities fraud is more prevalent today than it ever has been before. Koester & Bradley LLP has experienced attorneys who are veterans in securities litigation. A recent Koester & Bradley LLP victory gave defrauded shareholders a multi-million dollar settlement. If you believe you are the victim of securities fraud or the value of your portfolio has significantly dropped for some unexplained reason, you need to contact competent, experienced counsel immediately. Koester & Bradley LLP can help you receive the compensation you deserve. In fact, Ryan Bradley has a background in finance and banking and has worked in the industry locally for a number of years. Koester & Bradley LLP handles securities cases on a contingent fee basis with the fee being a percentage of the recovery. There is no fee if there is no recovery.
Client Reviews
Get in Touch
Fill out the contact form or call us at
(217) 337-1400
to schedule your free consultation.
Free Personal Injury Consultation

Contact Us Any Time

No Fee Unless You Recover on Personal Injury Cases