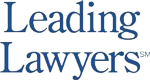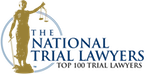 Pollution and Toxic Contamination
Koester & Bradley, LLP offers services to victims of environmental pollution, both in regard to obtaining remediation and monetary damages and in regard to obtaining compensation for personal injuries.  Examples of environmental pollution and toxic torts include:
Benzene, Hexane, Toluene, Xylene and other rubber solvents—extended exposure may cause acute myelogenous leukemia (AMI), non-Hodgkin's lymphoma (NHL), chronic lymphatic leukemia (CCL) or myelodysplastic syndrome (MDS)
Toxic mold
Polychlorinated biphenyls (PCBs)
Unnatural concentrations of naturally occurring radioactive materials (NORM)
Heavy metals
Hydrocarbons
Salt water
Pesticides contamination and exposure
Genetically engineered materials such as Starlink corn seed
Presently, Koester & Bradley, LLP represented over 500 clients in Central Illinois in regard to vapor intrusion by Benzene that has been linked to cancer in Champaign County, Illinois.
If you would like a representative of Koester & Bradley, LLP to contact you in this regard, please send an e-mail or phone the office.
Koester & Bradley, LLP handles class action cases on a contingent fee basis with the fee being a percentage of the recovery. There is no fee if there is no recovery.
Client Reviews
Get in Touch
Fill out the contact form or call us at
(217) 337-1400
to schedule your free consultation.
Free Personal Injury Consultation

Contact Us Any Time

No Fee Unless You Recover on Personal Injury Cases