Free Personal Injury Consultation: (217) 337-1400 Tap to Call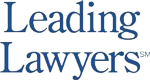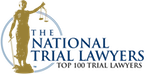 Wright Medical Was Wrong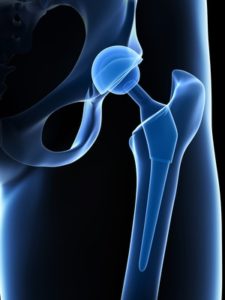 DePuy, Stryker, and Zimmer are not the only hip prosthesis manufactures getting hauled to court over defective metal-on-metal devices. Koester & Bradley, LLP filed a hip replacement lawsuit against Wright Medical Group on behalf of a man who claims the failure of his hip implant required him to undergo painful revision surgery and radically changed his life and prevented him from working and caring for his family all the way back in 2008 and has been at the forefront of metal hip litigation every since. The lawsuit outlines that the Plaintiff had his prosthesis in place for a very short period of time before it simply snapped due to metal fatigue of the femoral neck.
The plaintiff experienced severe pain and has suffered permanent disfigurement. He was required to undergo revision surgery to remove and replace the faulty hip replacement system. Only to complicate matters, the exact same prosthesis in the Plaintiff's other hip fractured in the same place just a short period of time later.
The suit claims that this specific hip replacement system produced by Wright Medical Group is improperly designed and dangerous since it has the potential to lead to fretting, corrosion, wear, fatigue and early failure. The hip implant is designed to be adjusted according to a patient's leg length. This design element is claimed to be flawed since it allows the systems to bend easily, which can cause failure.
The Wright Profemur Total Hip System, which includes many variations, is being named in the suit includes the Conserve Plus Cup, Conserve Total Femoral Head, Wright Modular Femoral Neck and Profemur E Cementless Stem.
While the problems experienced by Wright Medical Group are not as well-know as the billion dollar settlements against Stryker and DePuy, but the damage to Illinois patients is just as severe. Ryan Bradley has been assisting those injured by Wright Medical Metal hips as long as any attorney in the country and is continuing to investigate these case despite the fact that the media attention surrounding the record DePuy and Stryker settlements has subsided.
The United States does not collect data on Hip Failures. However, Australia, due to its nationalized health care system does. According to its data, the Wright Profemur Z hip had a failure rate of well-over 11 percent percent at three years.
​
If you have a Wright Medical hip prosthesis, you are well-advised to contact an experienced products liability attorney to asses a potential claim. The lawyers at Koester & Bradley have handles numerous prosthesis claims and have a metallurgical engineer on call to help clients evaluate potential actions at the crossroads of science and law.
Client Reviews
Get in Touch
Fill out the contact form or call us at
(217) 337-1400
to schedule your free consultation.
Free Personal Injury Consultation

Contact Us Any Time

No Fee Unless You Recover on Personal Injury Cases